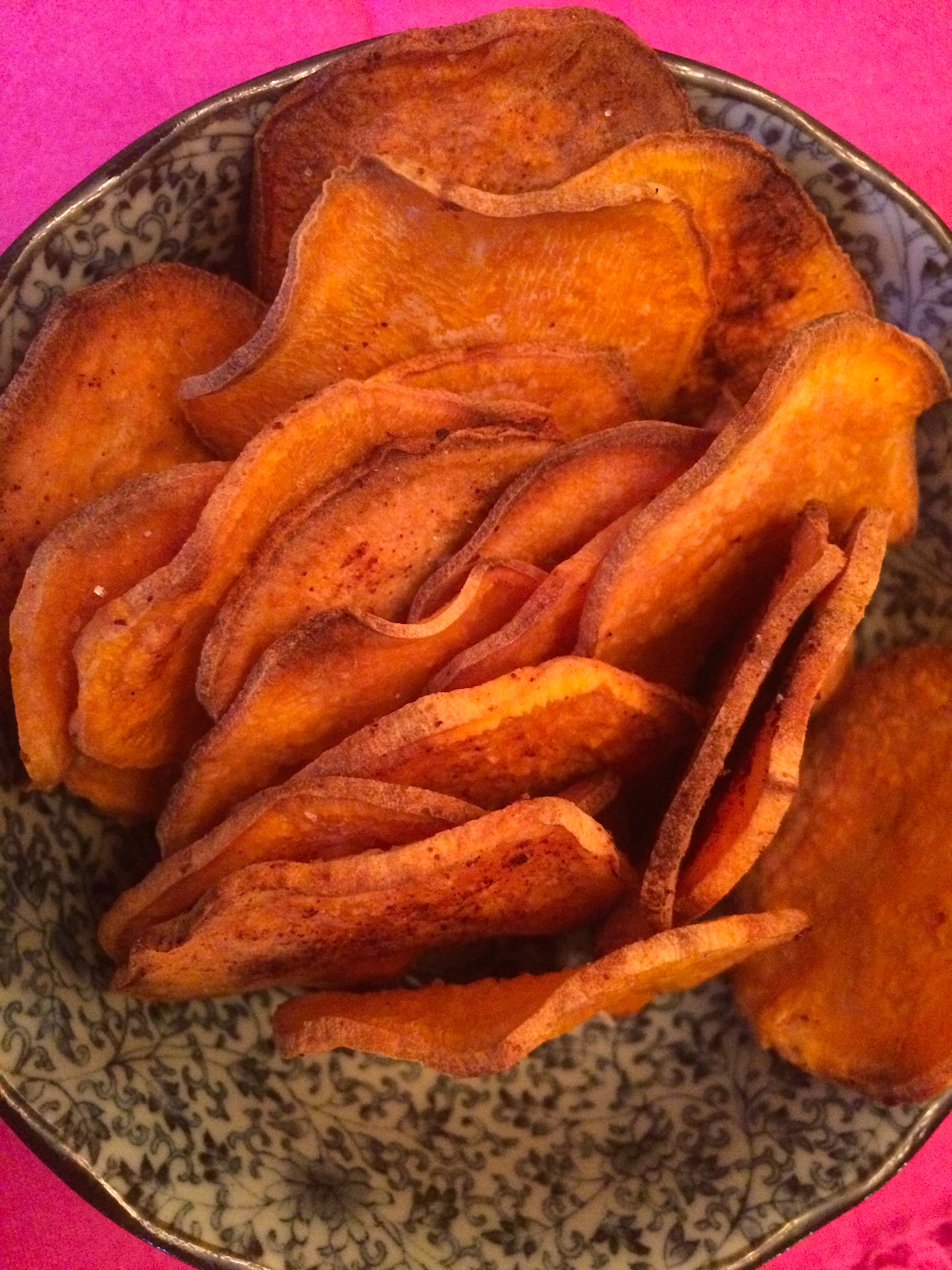 Sliced very thinly and with just the addition of your favorite spice, these sweet potato crisps become a delicious, nutritious stand-in for high calorie potato chips. Serve them with soups and sandwiches, or just as a healthy snack.

Slice the sweet potato as thinly and uniformly as you can.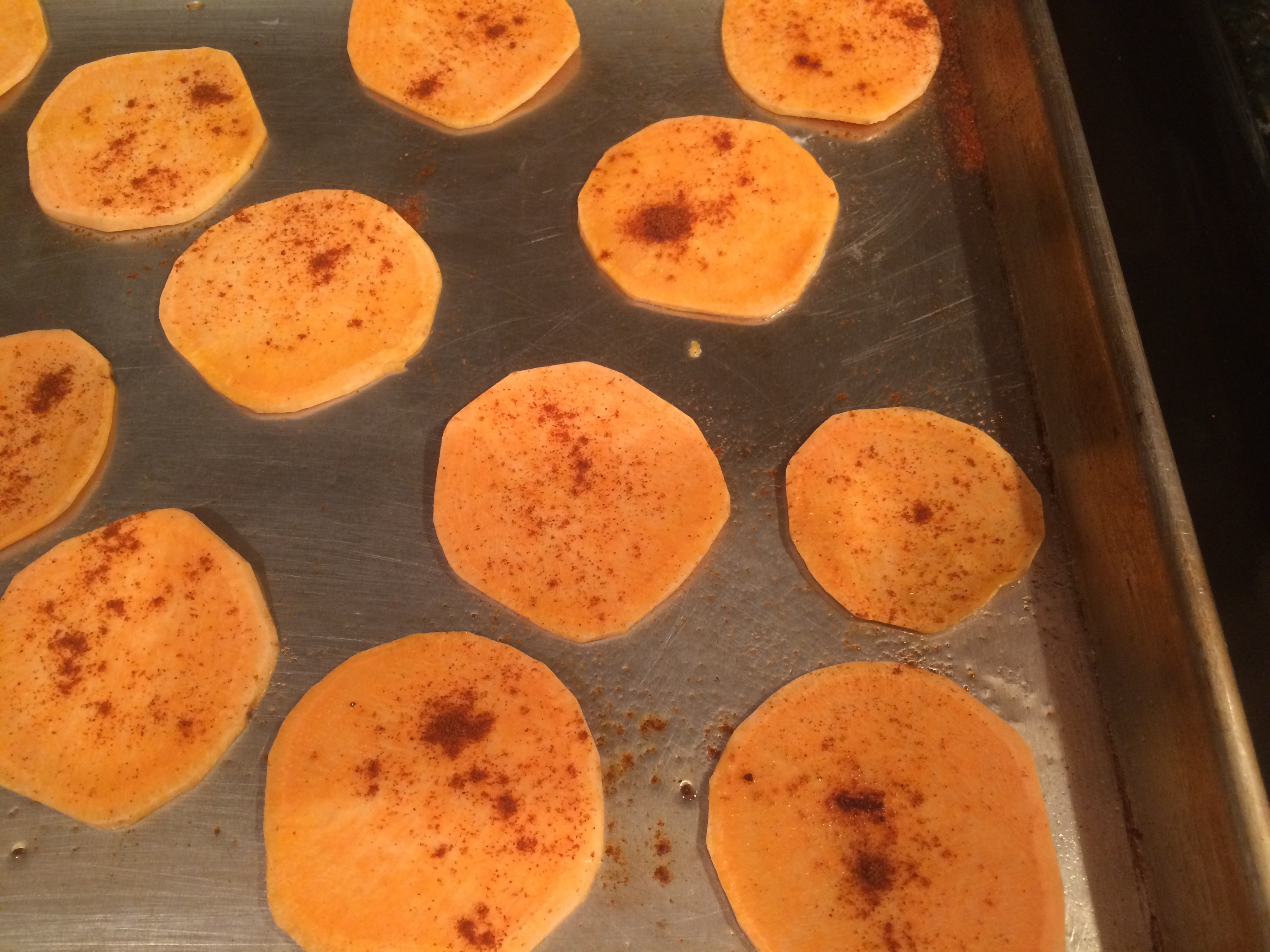 Season with the spice or spices of your choice.
Spiced Sweet Potato Crisps
1 large sweet potato (about 1 pound), peeled and very thinly sliced (use a mandolin if you have one)
Organic olive oil cooking spray
1 teaspoon seasoning of choice (paprika, smoked paprika, cumin, cinnamon, or 1/2 teaspoon chili powder)
Sea salt
Set a rack in the middle of the oven and preheat the oven to 375° F.
Lightly spray two rimmed baking sheets with oil. Arrange the rounds in a single layer on the baking sheets (taking care not to crowd or overlap.) Spray the tops with a fine mist of oil and lightly sprinkle your spice of choice on each (do not salt yet as this releases moisture.)
Place one of the baking sheets on the middle rack and bake for 15 minutes. Flip the rounds, sprinkle additional spice to taste on top, and rotate the pan in the oven. Bake until the rounds are lightly browned around the edges, and tender in the middle, an additional 7 to 10 minutes. Watch them closely in the last 5 minutes as they go from golden to burnt quickly. Remove any rounds from the baking sheet that have browned and place on a cooling rack to continue crisping. Return the rest to the oven to continue baking. Once the first batch is done season with salt to taste.
Repeat with the second baking sheet and serve.