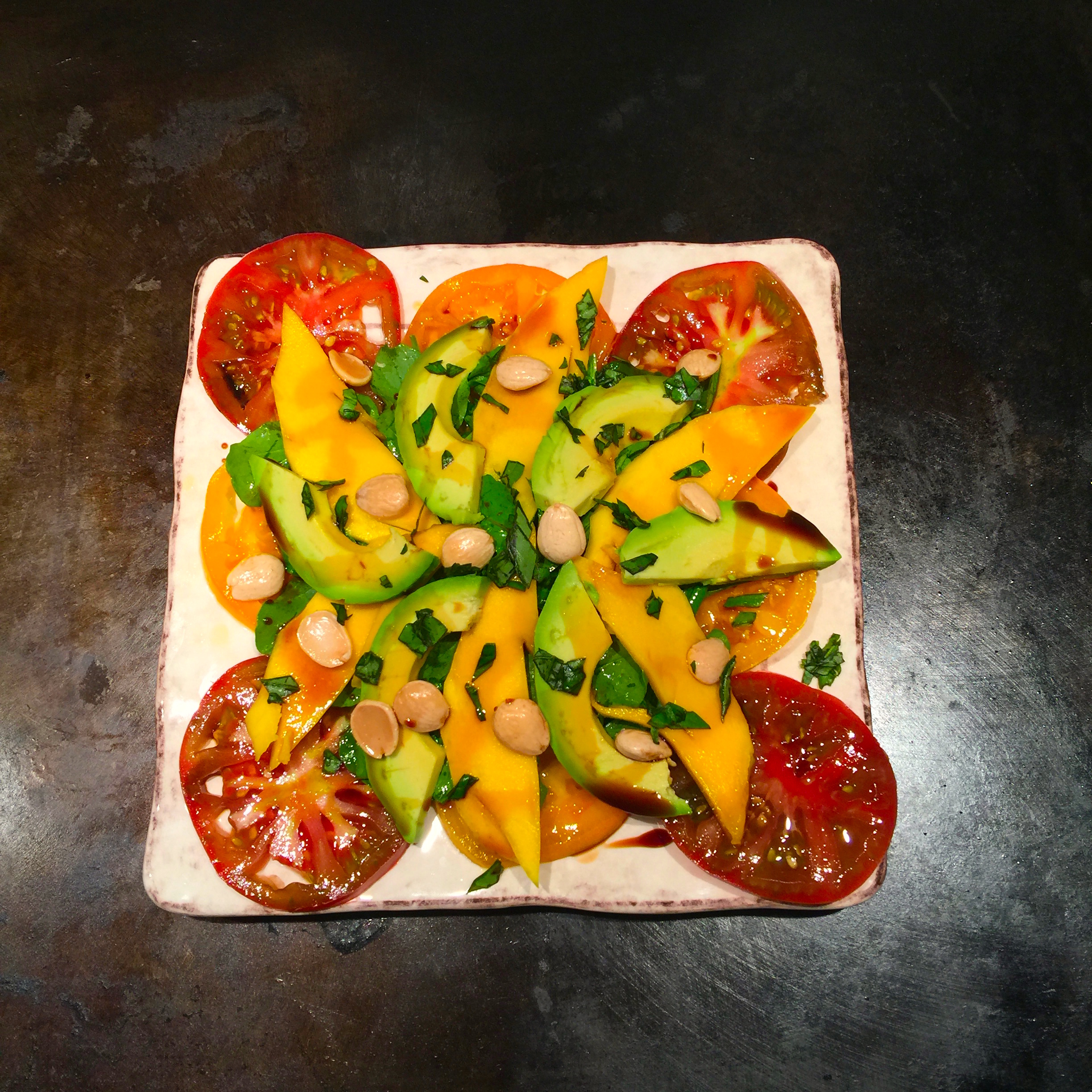 During the hot summer months we love fruit focused salads served on a bed of greens. Our Tomato, Peach, and Avocado Salad with Ricotta Salata was such a hit with our families that we decided to create a yummy variation on that theme– this time adding some greens, switching out the peach for mango, and adding the sweet, soft, buttery crunch of Marcona almonds. This salad gets thumbs up all around.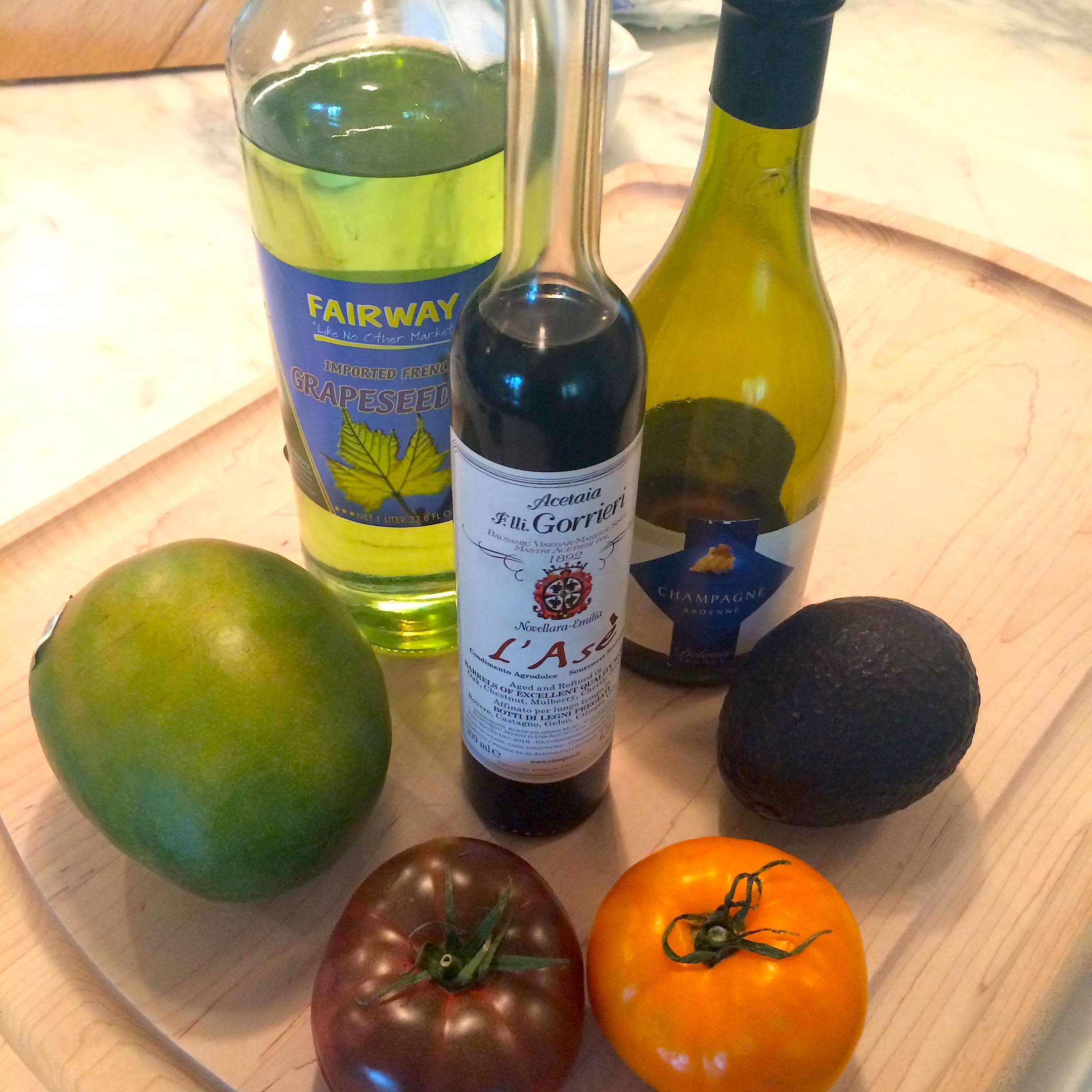 Mise en Place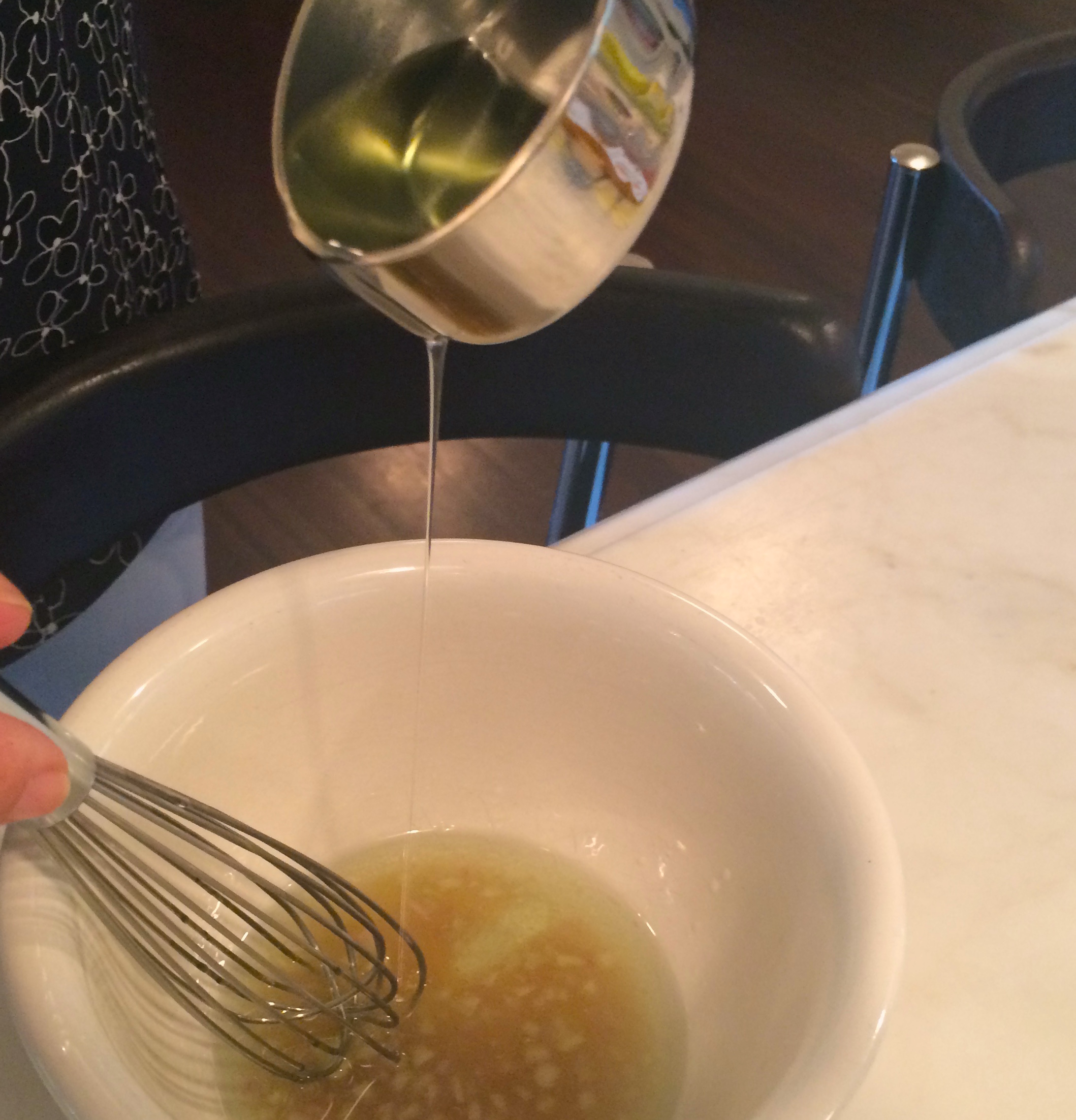 Whisking the dressing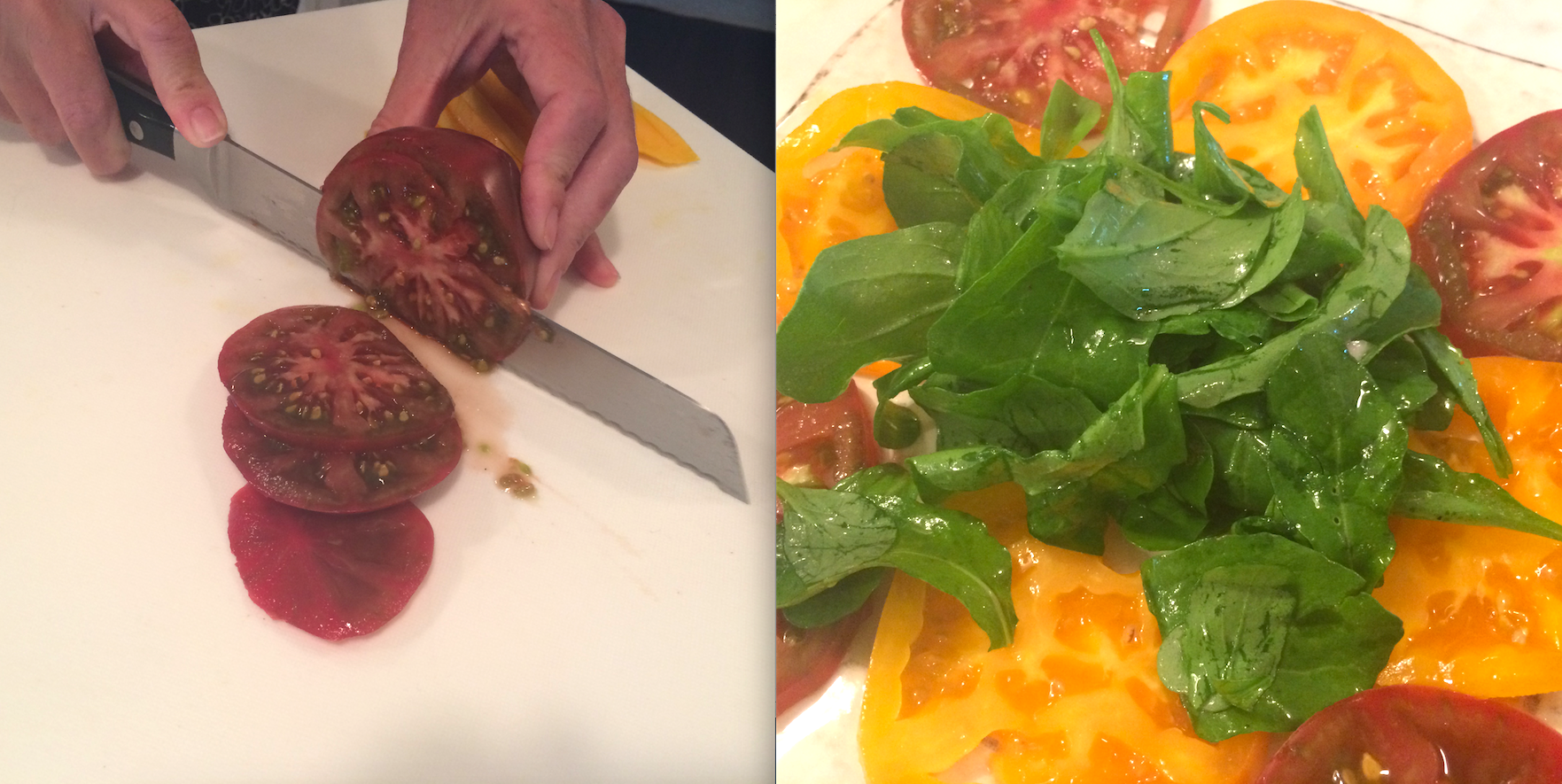 Fresh from the market
 Mango, Avocado, Tomato and Arugula Salad
4 servings
For the Dressing
1 teaspoon chopped shallot
3 tablespoons Champagne vinegar
1/4 cup grapeseed oil
Sea salt
Freshly ground black pepper
For the Salad
2 bunches arugula
2 tomatoes, cut into 1/4-inch slices
1 ripe mango, cut into 1/4-inch slices
1 avocado, cut into 1/4-inch slices
1/4 cup roasted Marcona almonds, (or any blanched and roasted almonds)
1 tablespoon balsamic vinegar glaze or Saba
1 tablespoon chopped fresh basil
For the Dressing
In a small mixing bowl whisk together the shallot and vinegar. Slowly pour in the oil in a steady stream, whisking until completely emulsified. Add a pinch of salt and pepper to taste.
For the Salad
Place the arugula in a bowl and add half of the dressing and toss to coat. Assemble slices of tomato on 4 individual salad plates. Mound arugula on top of the tomatoes and then alternate slices of mango and avocado. Add some of the almonds, drizzle with balsamic vinegar glaze, and sprinkle with the basil. Season with salt and pepper to taste and serve.