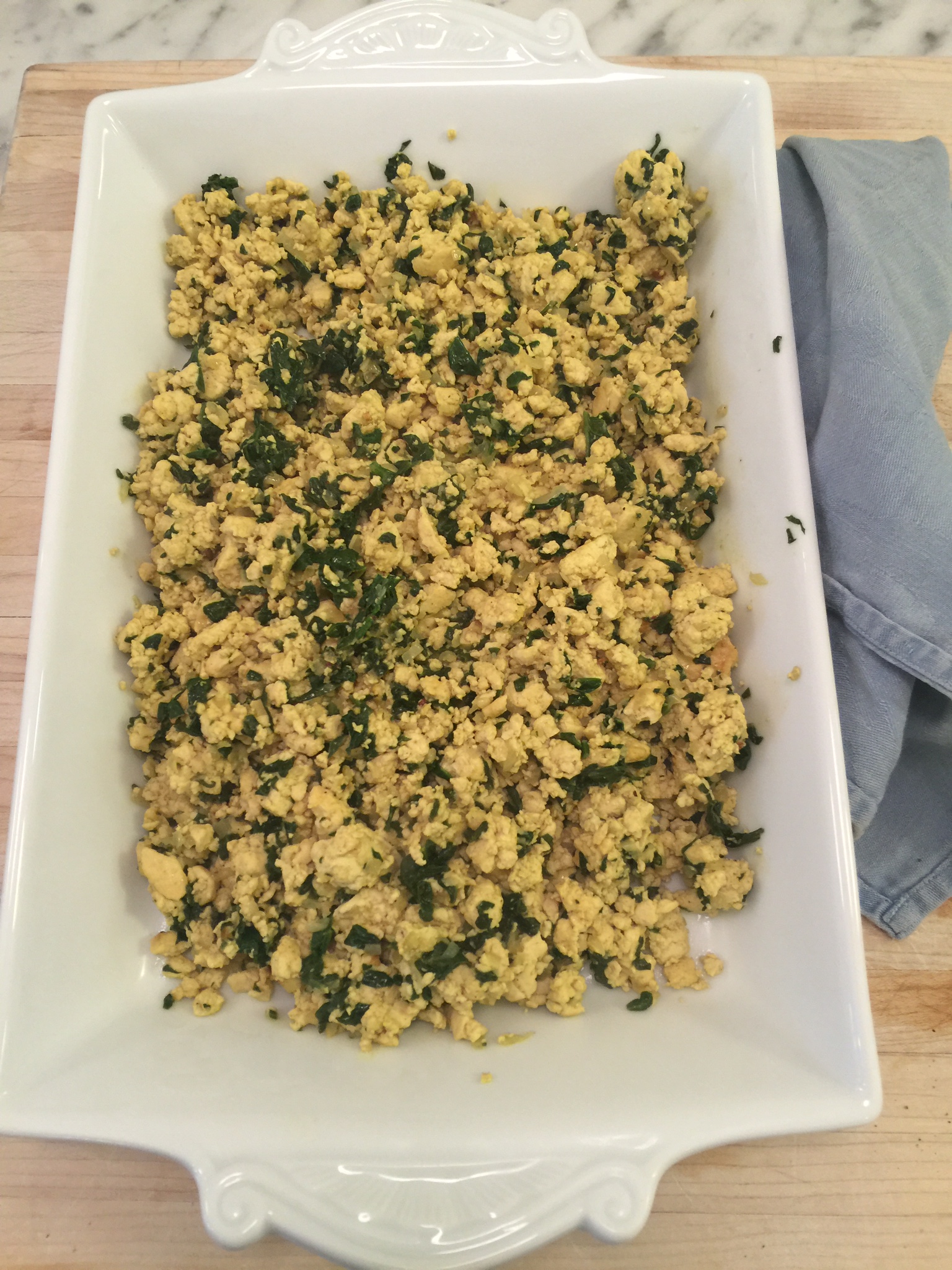 This tofu scramble is our new go to recipe. It is delicious for breakfast or brunch, but we have loved this for dinner because it is so quick and easy to whip up. Here we prepare the scramble with spinach and onions, but it is equally delicious with mushrooms, peppers, broccoli, cheese, and avocado. Basically you can use your favorite omelet combination. The nutritional yeast we use in the seasoning mix adds that "meaty" umami taste that makes this a very satisfying vegetarian dish. The yeast also has enormous health benefits. It is a complete protein, providing all 18 amino acids and contains B complex vitamins. It's also very low in sodium. The vegetarians (and vegans) in your life will love this dish, but we have found that it also satisfies meat eaters as well.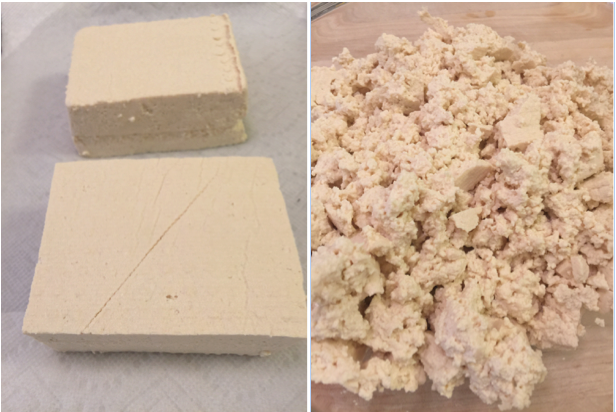 Tofu Scramble
4 to 6 servings
For the Spice Mix
2 tablespoons nutritional yeast
1/2 teaspoon turmeric
Kosher salt
Freshly ground black pepper
1/8 teaspoon cayenne pepper, or to taste
1 teaspoon cumin
1 tablespoon extra virgin olive oil
2 tablespoons water
For the Tofu Scramble
Two 14-ounce packages extra firm organic tofu
2 tablespoons extra virgin olive oil
1 cup chopped onions
2 cloves garlic, minced
4 cups roughly chopped spinach
Place the tofu in a single layer on a clean dishtowel on either a plate or cutting board. Cover with another clean dishtowel. Place a plate or another cutting board on top, and rest a weight, such as a small skillet, on top. This will press the excess liquid from the tofu. Let the tofu drain for at least 10 minutes. Crumble the tofu with clean hands and set aside.
In a small bowl add the nutritional yeast, turmeric, 1/2 teaspoon of kosher salt, 1/8 teaspoon of pepper, cayenne pepper, and cumin, and stir. Pour in 1 tablespoon of olive oil and 2 tablespoons of water and stir to combine.
Place a large nonstick skillet over medium heat. Add 2 tablespoons of olive oil and heat until shimmering. Add the onion, and the garlic, and sauté for 7 to 8 minutes until the onions are soft and translucent. Add the crumbled tofu. Raise the heat to medium-high and cook for 7 to 8 minutes, stirring often, until the tofu is hot and cooked through. Add the spice mix, stir, and cook for an additional minute. Reduce the heat to medium, add the spinach, and stir until the spinach is soft and cooked through. Season with additional salt and pepper as desired.
We love to serve this scramble with warm tortillas. Include guacamole, hot sauce and refried beans and it becomes a delicious Mexican night.