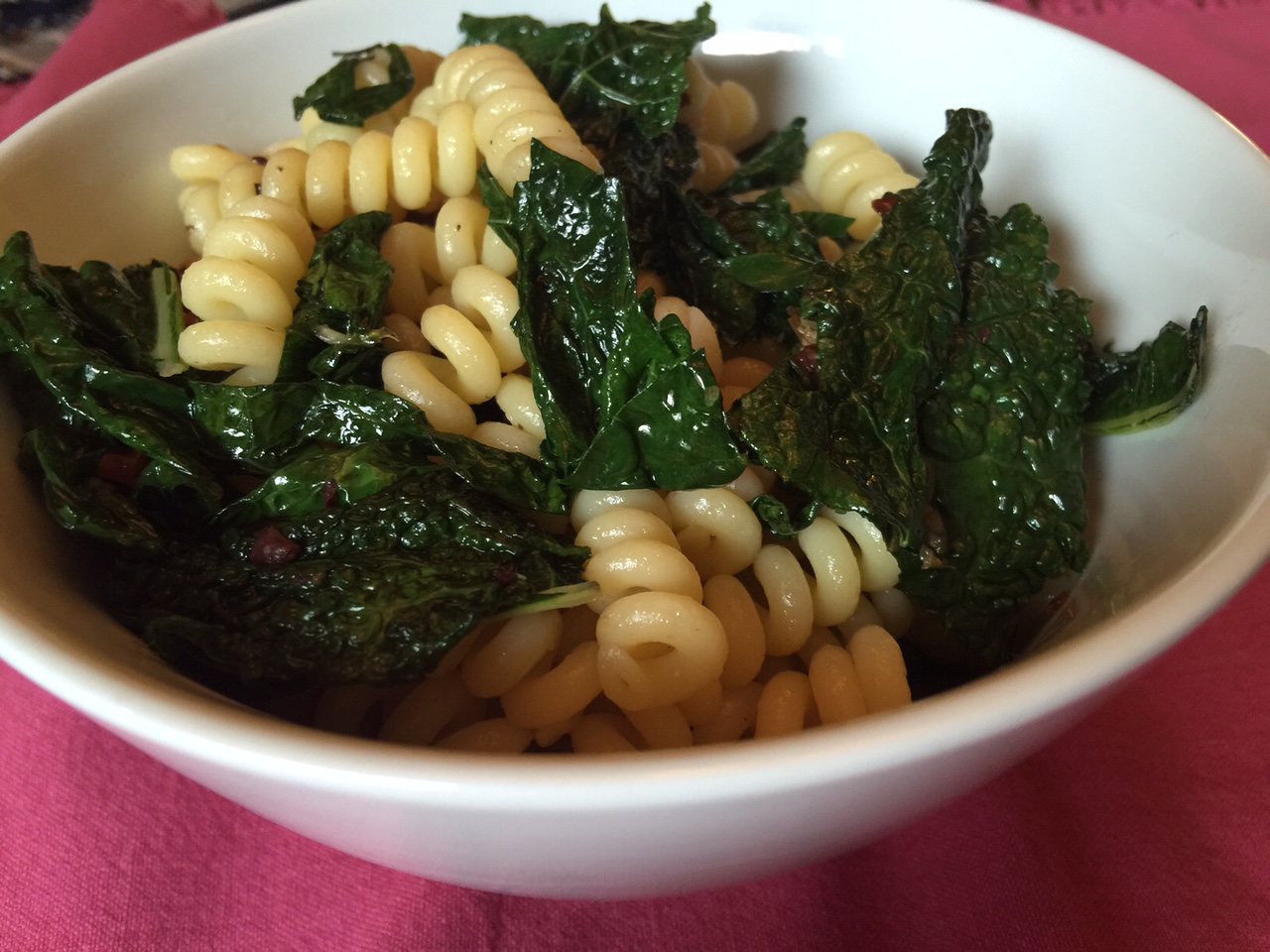 For any of us, a green combined with pasta is one of our favorite go-to easy dinner recipes. There is nothing like a bite of garlicky, slightly spicy, and earthy sautéed greens, combined with the comfort of al dente pasta, to make the whole family happy. Inspired by recipes that looked delicious, but included anchovies as an ingredient, we wanted to create a dish that our vegetarians (and vegans) would love. The answer—we make a quasi-caponata out of capers, garlic, olives, and sun-dried tomatoes, which gives this dish that umami flavor that the anchovies would have imparted. And the result––out of this world!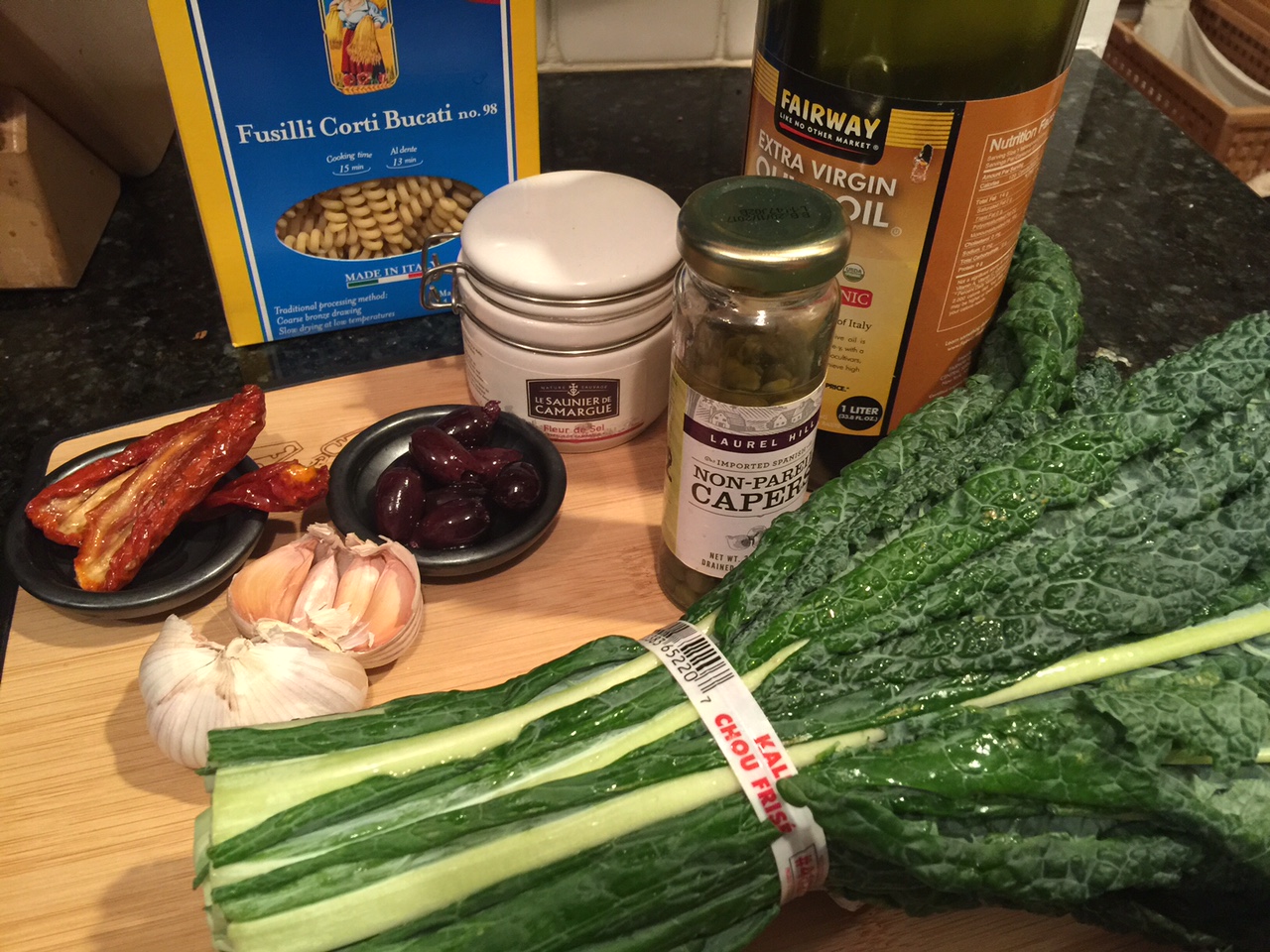 Mise en place––such a simple dish.

Brown the garlic and capers before adding the olives and sun-dried tomatoes.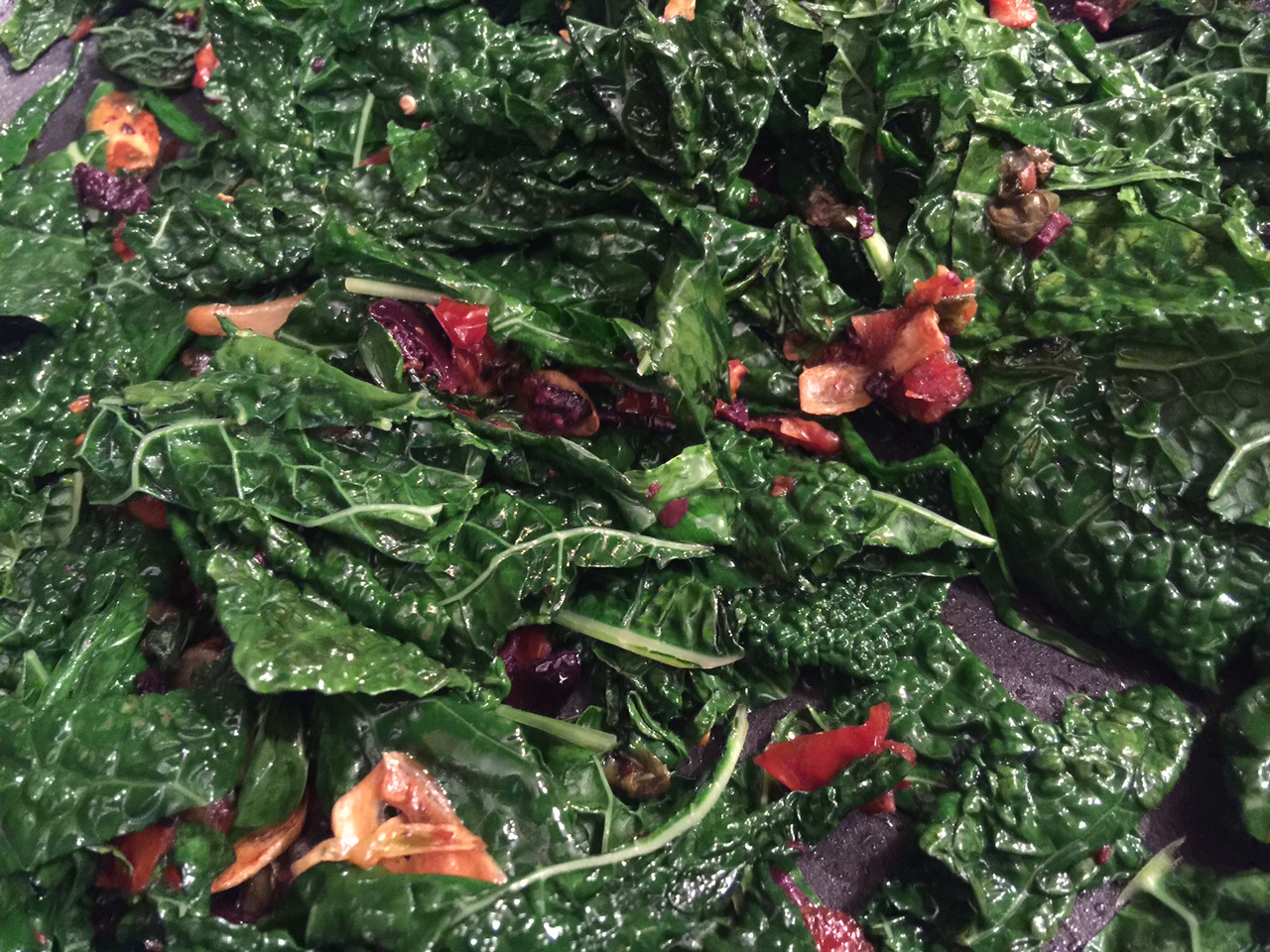 Stir in the kale and cook just until it wilts.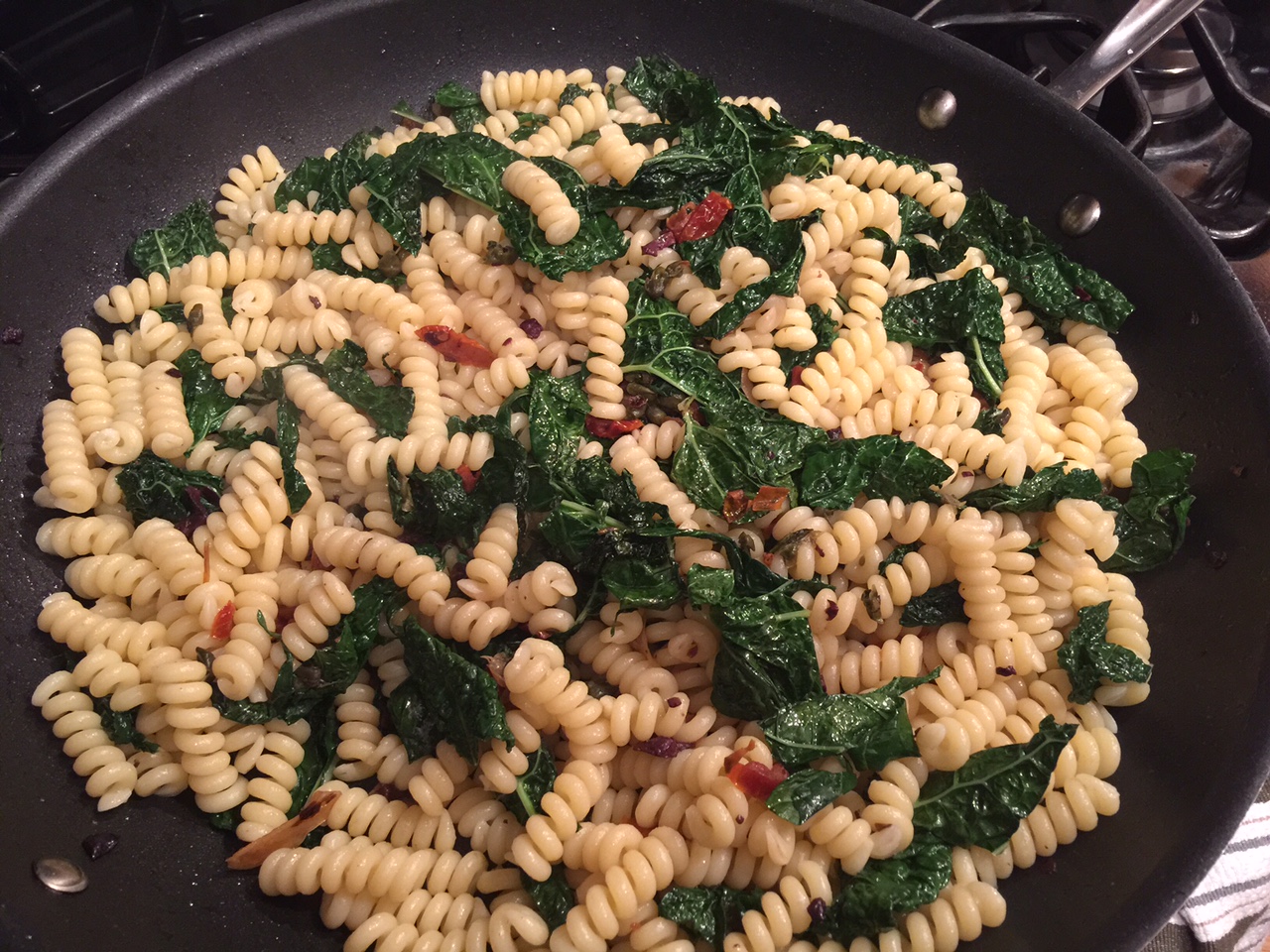 Add the cooked pasta right to the skillet.
Fusilli with Capers, Olives, Sun-dried Tomatoes, and Kale
4 to 6 servings
Kosher salt
3 tablespoons finely chopped oil-packed sun-dried tomatoes
3 tablespoons pitted Kalamata olives, finely chopped
1/4 cup extra virgin olive oil
6 cloves garlic, thinly sliced
1/4 teaspoon crushed red pepper flakes, or to taste
2 tablespoons capers, drained
4 cups chopped kale, stems removed
1 pound fusilli pasta (or similar pasta, such as rotini or gemelli)
Freshly ground black pepper
Finely grated Parmesan cheese, optional
Bring a large pot of water to a boil over high heat and add 1 tablespoon of salt.
Mix the sundried tomatoes with the olives, and using the back of a wooden spoon, mash the mix into a rough paste. Set aside.
Meanwhile, heat the oil in a large skillet over medium high-heat and when shimmering add the garlic, red pepper flakes, and the capers. Cook, stirring, until the garlic is golden brown, 6 to 8 minutes. Add the sun-dried tomato and olive paste to the skillet, and cook for an additional 2 to 3 minutes. Stir in the kale and cook until it wilts, 2 to 3 minutes, and set aside.
Add the pasta to the boiling water and cook for 1 minute less than the directions on the package. Reserve 1/4 cup of the pasta water, and drain the pasta in a colander.
Return the skillet to the heat and add the pasta. Add 2 tablespoons of the reserved pasta water and cook, stirring, until the pasta is coated, 1 to 2 minutes. Transfer the pasta to a serving bowl, season with salt and pepper, and sprinkle with Parmesan cheese (if desired). Serve hot.