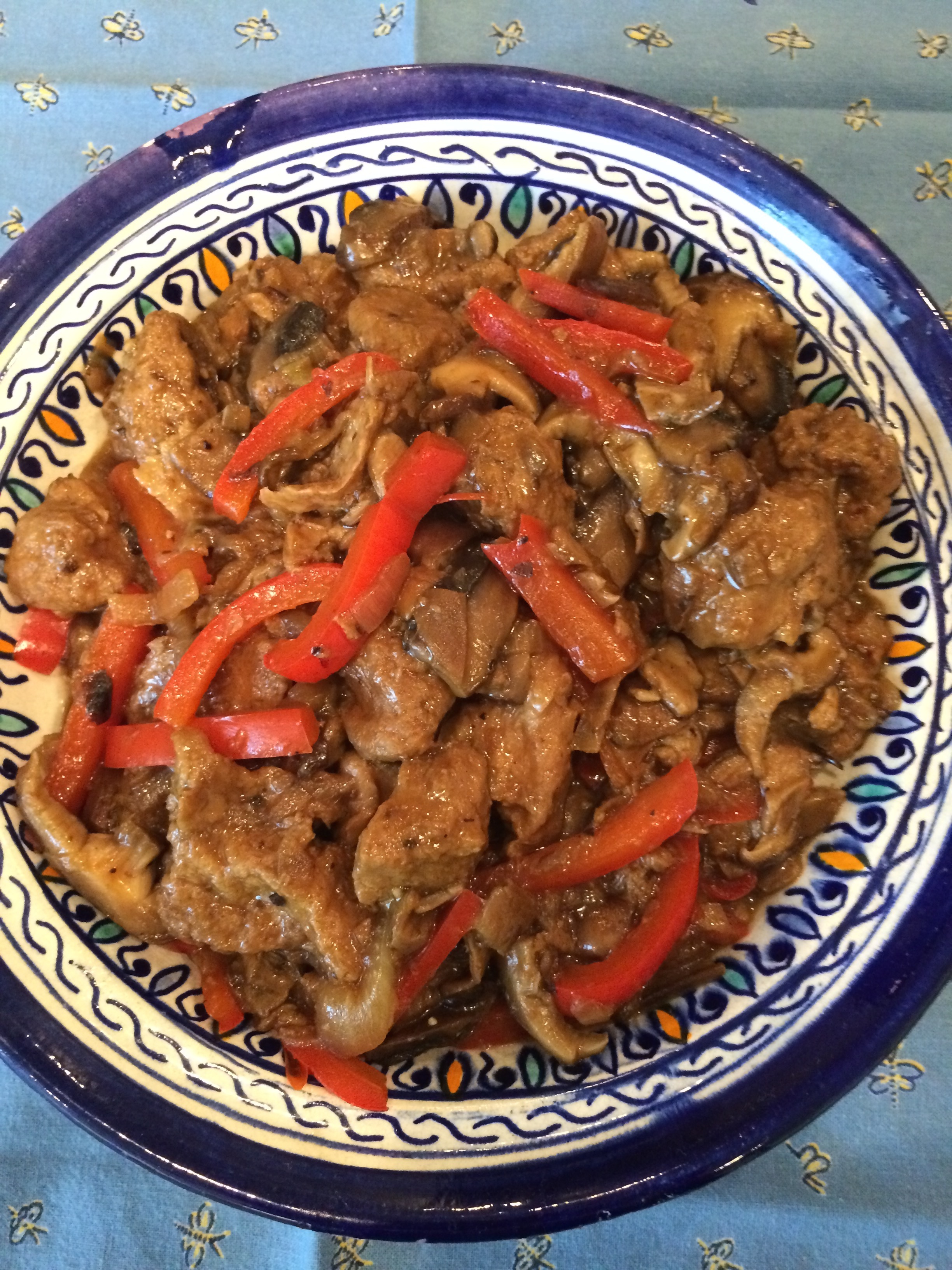 We have a lot of vegetarians in our family and there is nothing like a hearty, satisfying, and meaty tasting dish without the meat!
Stroganoff is classically known as a beef dish, but we decided to replace the beef and use seitan instead. For centuries Asian countries have used seitan as a vegetarian meat substitute. It has a savory flavor that makes it the perfect addition for all types of dishes, and it has a wonderful chewy texture. Since we wanted this dish to be vegan, we left out the typical ingredients found in stroganoff — sour cream and butter. We added arrowroot powder, which gave the sauce a thick and creamy consistency. And to achieve that deep rich, meaty flavor that our vegetarians so often crave, we added a variety of mushrooms—dried porcini, portabella, and shitake. We were pleased with the results!
We serve this dish with rice, although grains such as quinoa or noodles would be delicious too.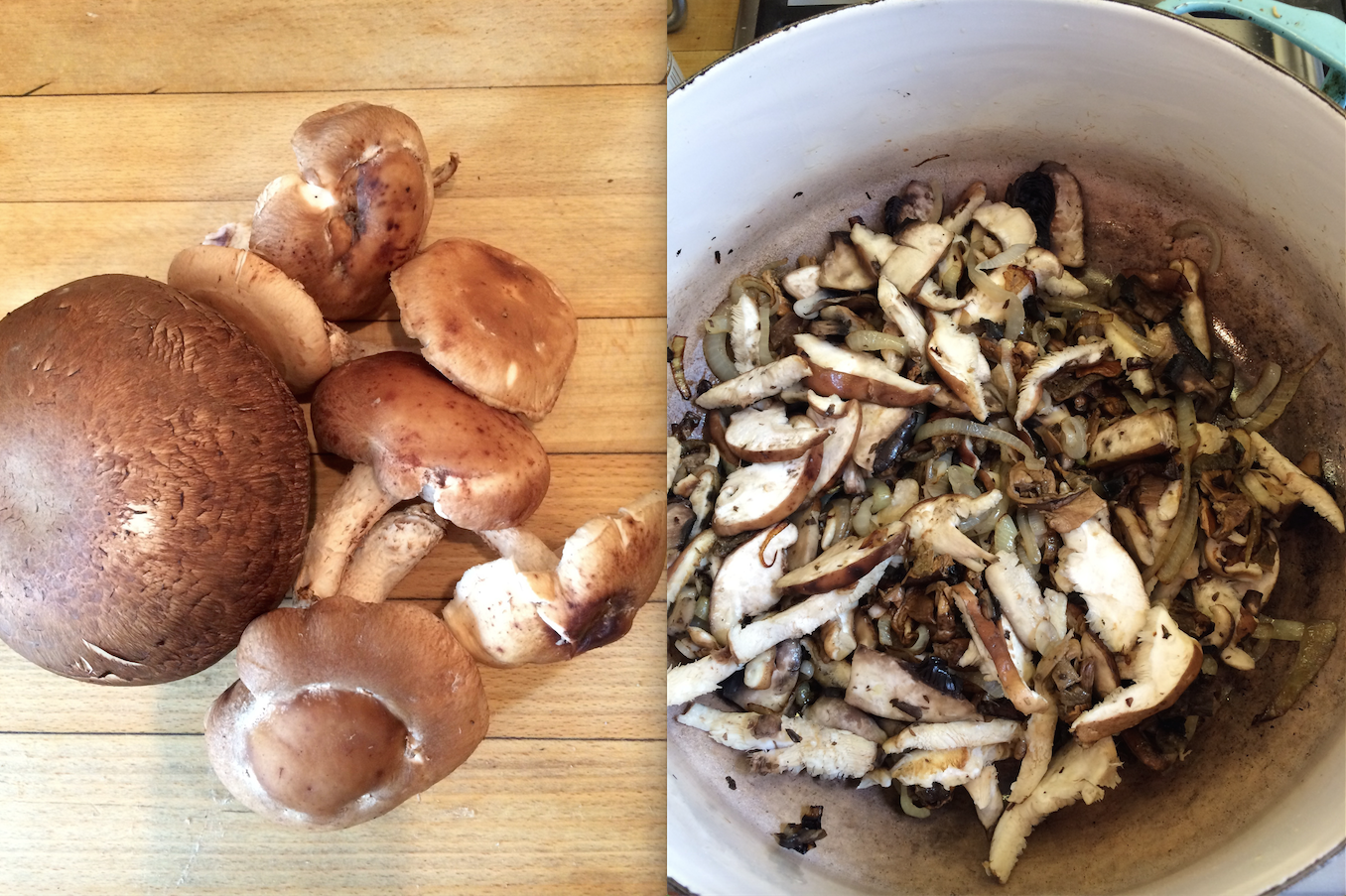 The variety of mushrooms gives this dish a "meaty" flavor.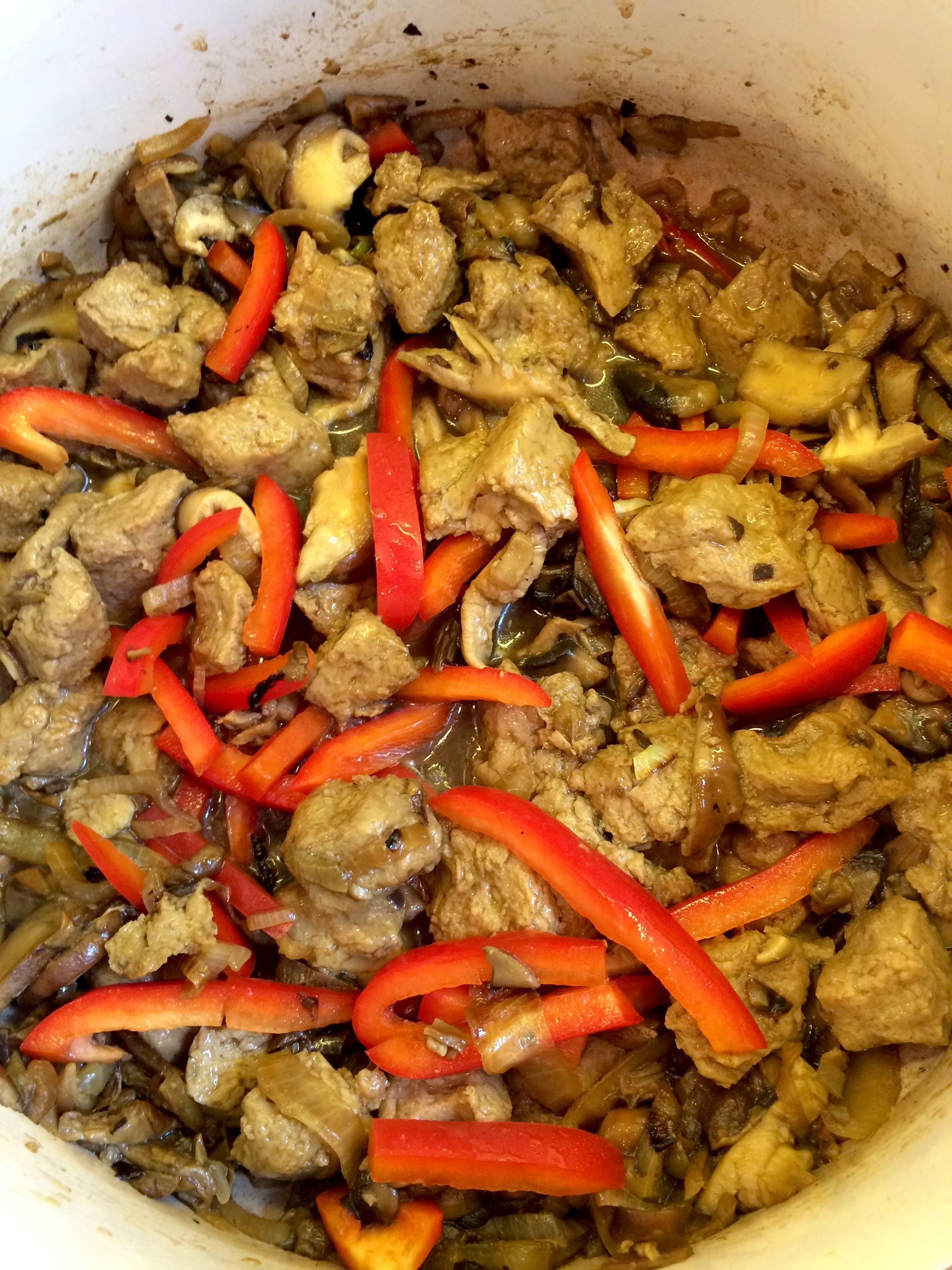 Mushroom Seitan Stroganoff
4 servings
1 ounce dried porcini mushrooms
2 tablespoons extra virgin olive oil
2 cups thinly sliced yellow onions
3 cups sliced shitake mushrooms
2 cups sliced portabella mushrooms, 1 1/2-inch pieces
1/4 cup dry white wine
1 1/4 cups low-sodium vegetable broth
Two 8-ounce containers cubed seitan
1 cup sliced red bell pepper, cut into 2-inch strips, 1/4 inch wide
Kosher salt
Freshly ground black pepper
1 tablespoon arrowroot powder
Place the dried porcini mushrooms in a small bowl and cover with boiling water. Let stand for 5 minutes and then drain. Set aside.
Heat the olive oil in a large skillet over high heat. When shimmering, add the onions and cook for 4 to 5 minutes, until caramelized. Turn the heat to medium, and add all the mushrooms, including the dried porcini, and cook for 5 to 6 minutes, until the mushrooms are browned.
Add the white wine and deglaze the pan. Add the vegetable broth and cook for 4 to 5 minutes, stirring occasionally. Add the seitan, red pepper, 1 1/4 teaspoons of salt and 1/4 teaspoon of pepper, and simmer for another 7 to 8 minutes, stirring occasionally, allowing the seitan to absorb the flavors.
Meanwhile, in a small bowl combine the arrowroot powder with 1 tablespoon of water and mix thoroughly until dissolved. Slowly add the mixture to the seitan and vegetables and stir to combine. Cook an additional 5 minutes until thickened. Serve hot.