It seems that we've all rediscovered Brussels sprouts these days. A vegetable that was often shunned when we were kids (okay, they were usually served boiled) turns out to be a favorite when roasted. This tasty roasting combo of Brussels sprouts and potatoes is a snap to make and we find that they go great along side any main course.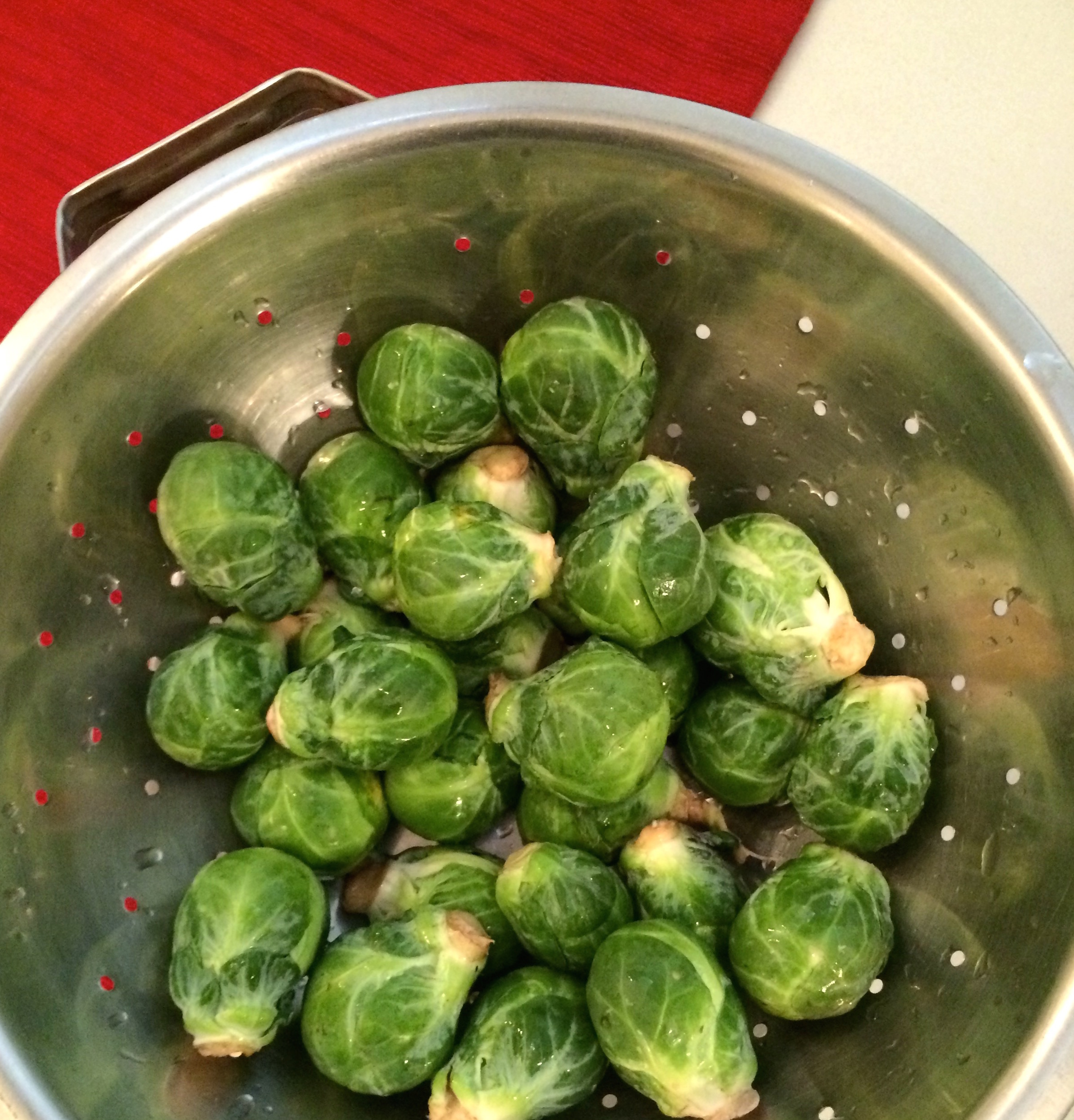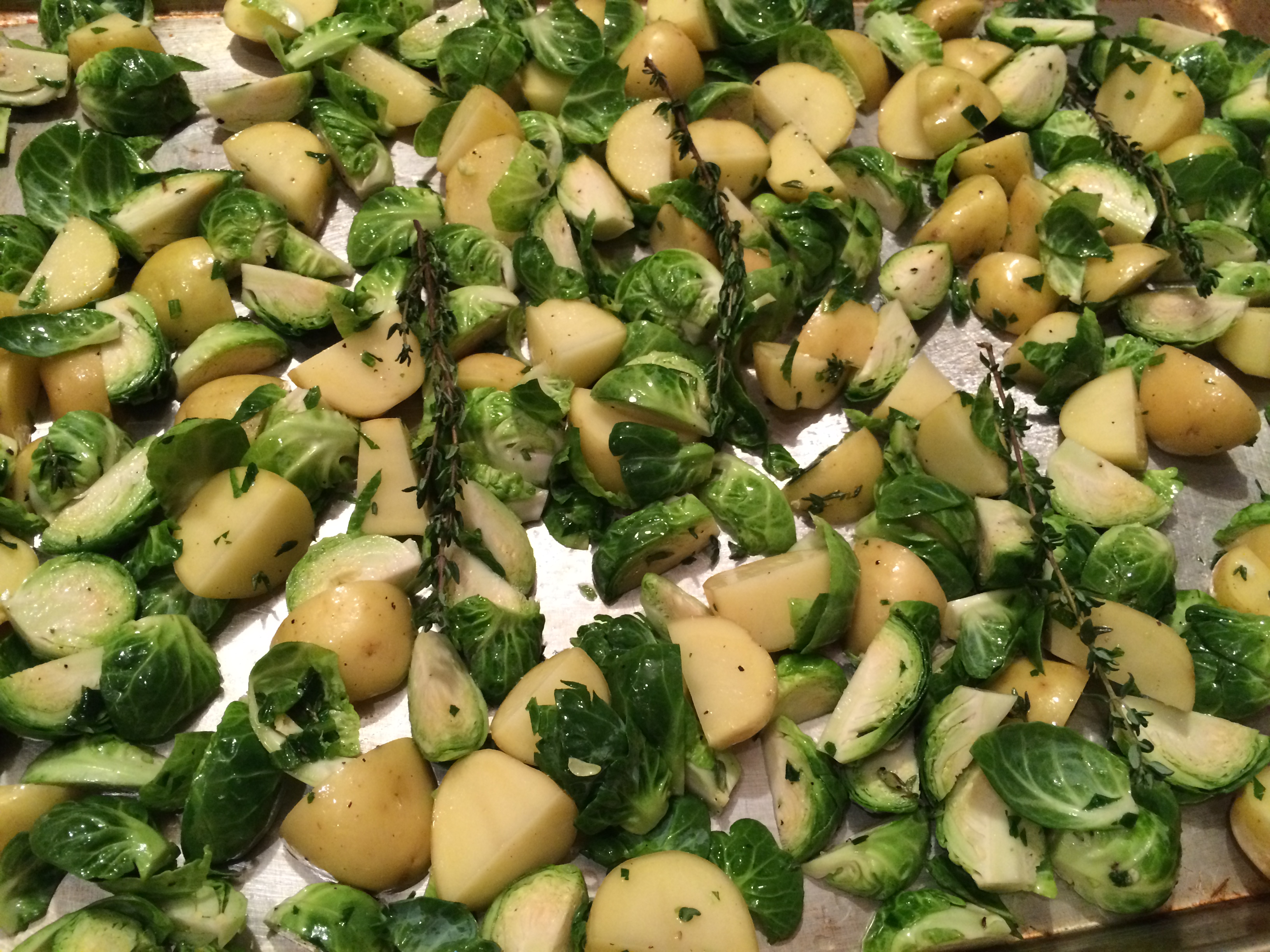 We spread the potato and Brussels sprout mixture  on a rimmed baking sheet.
Crispy Roast Potato and Brussels Sprouts Hash
4 servings
1 pound Brussels sprouts, trimmed and quartered (or halved if small)
1 pound small potatoes, scrubbed but not peeled, cut into 1/2-inch pieces
2 tablespoons extra virgin olive oil
1 tablespoon finely chopped Italian (flat-leaf) parsley
2 cloves garlic, minced
1 teaspoon chopped fresh thyme leaves, plus 3 or 4 sprigs
Sea salt
Freshly ground black pepper
Preheat the oven to 425°F.
In a large mixing bowl, combine the Brussels sprouts, potatoes, oil, parsley, garlic, the chopped thyme, 1 teaspoon of salt, and 1/4 teaspoon of pepper. Mix well until the Brussels sprouts and potatoes are evenly coated.
Arrange the Brussels sprouts and potatoes in a single layer on a large rimmed baking sheet, scatter the thyme sprigs on top, and roast for 25 minutes. Flip them with a spatula and roast for another 20 minutes—the potatoes should be golden and the Brussels sprouts slightly charred. Remove the thyme sprigs, season with additional salt and pepper and serve.