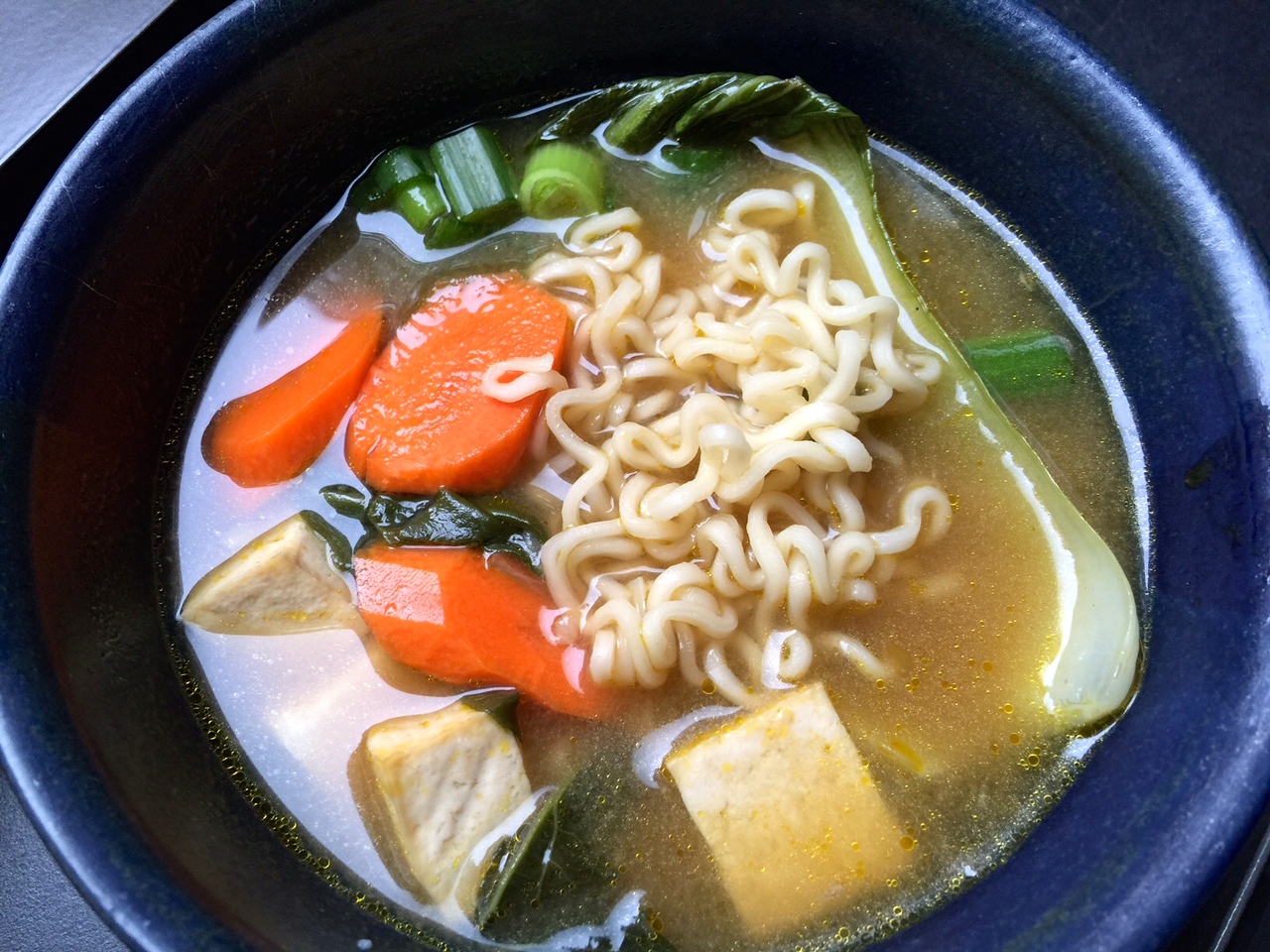 The teenagers in our family are obsessed with ramen soup. We think part of the attraction has to do with how easy it is to make—that is, the instant kind—particularly for the ones who are in college and want a meal on the go! Add hot water and your soup is ready. Of course the packaged version is filled with salt and lots of preservatives with names we've never even heard of before– precisely why we set out to make our own healthy version. Ours is vegan—we wanted to satisfy everyone in our family including the vegetarians!
Most ramen recipes are made with pork or chicken broth. Instead, we use vegetable broth along with dried mushrooms, miso paste, and tamari sauce which gives this soup that savory umami flavor. Filled with tons of vegetables—baby bok choy, carrots, mushrooms, baby spinach, and scallions—and bite-size pieces of tofu along with those delicious ramen noodles makes this soup so flavorful and satisfying.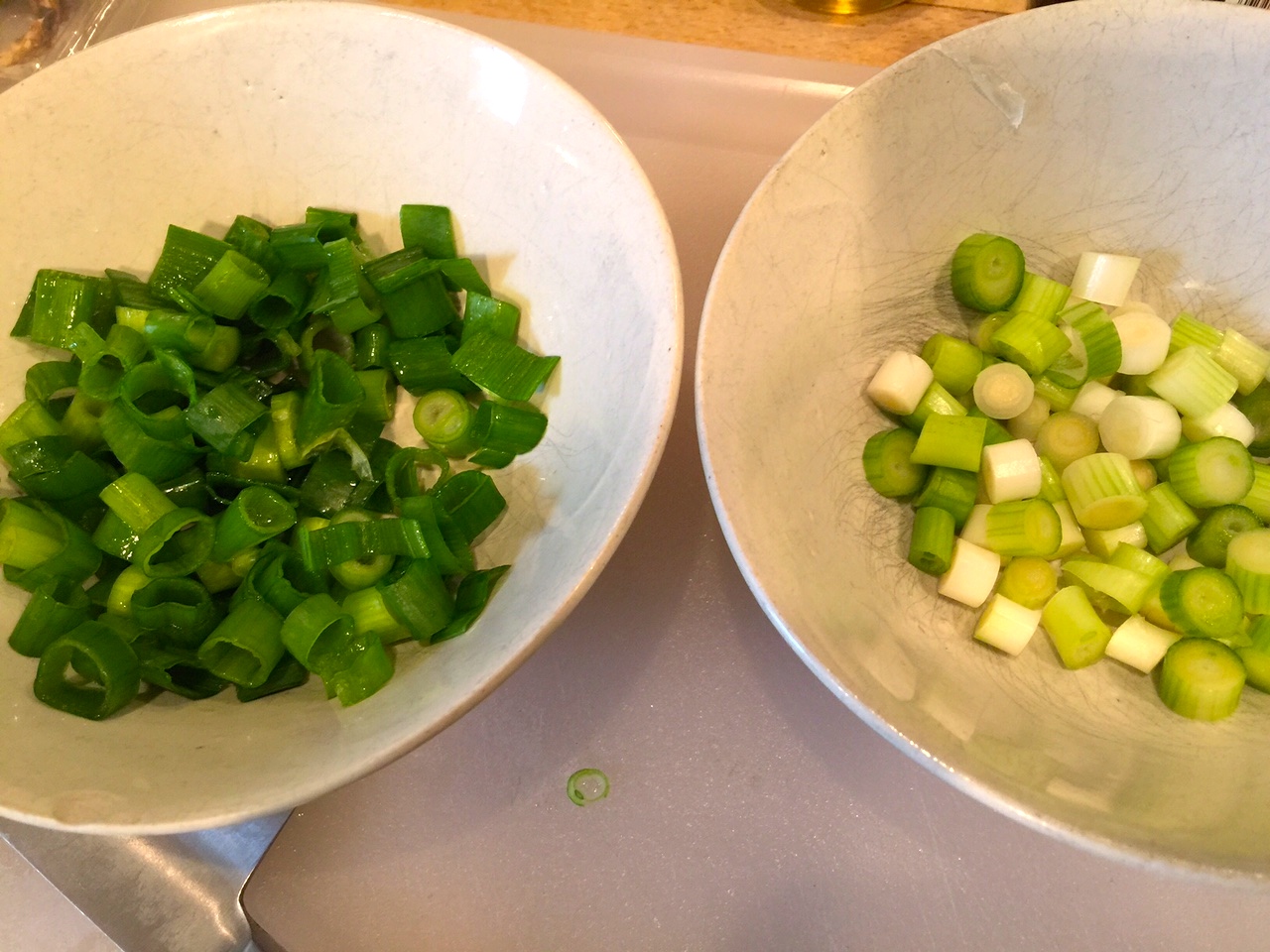 Separate the green and white parts of the scallions.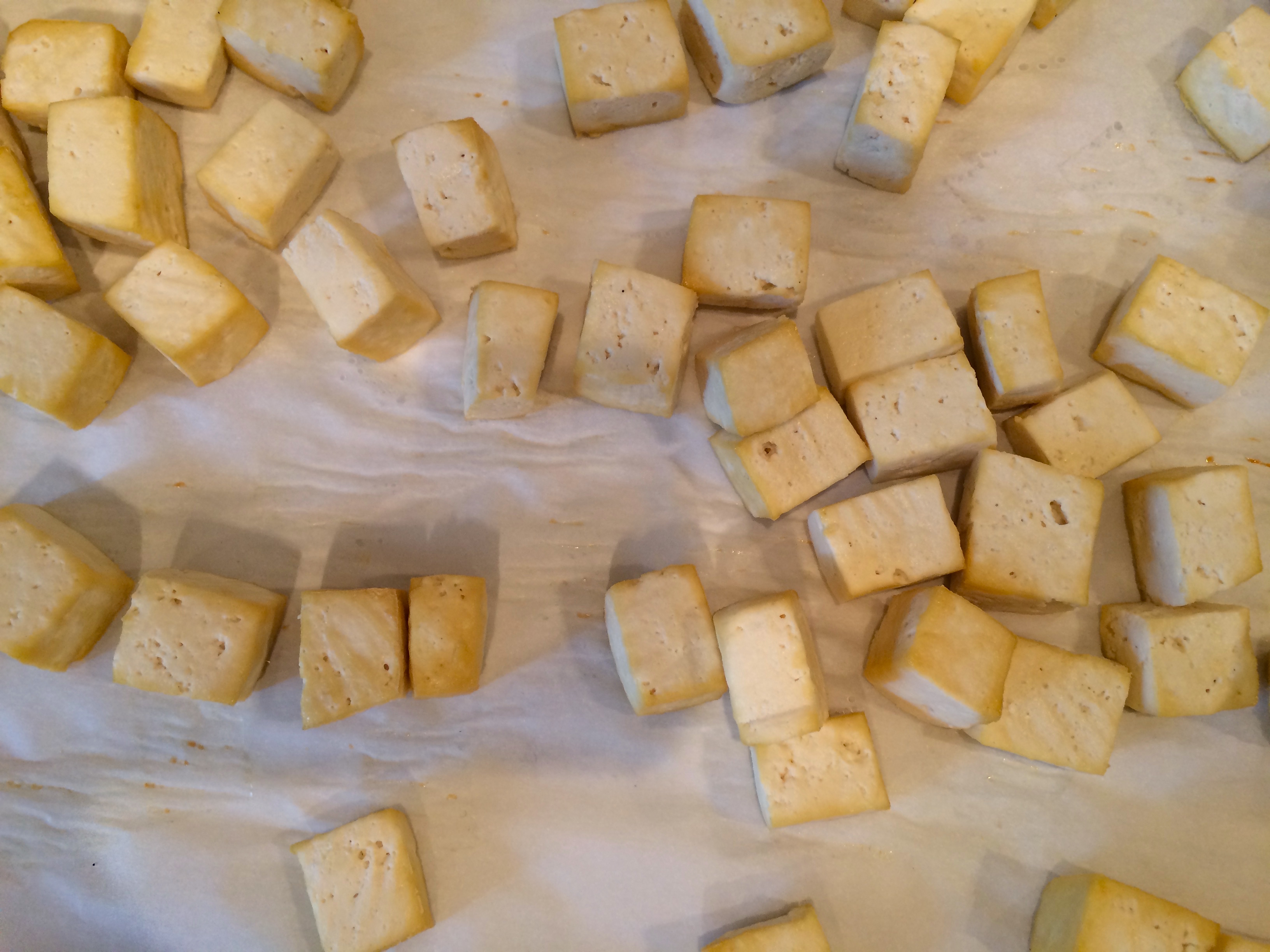 We roast the tofu on parchment paper for 20 minutes.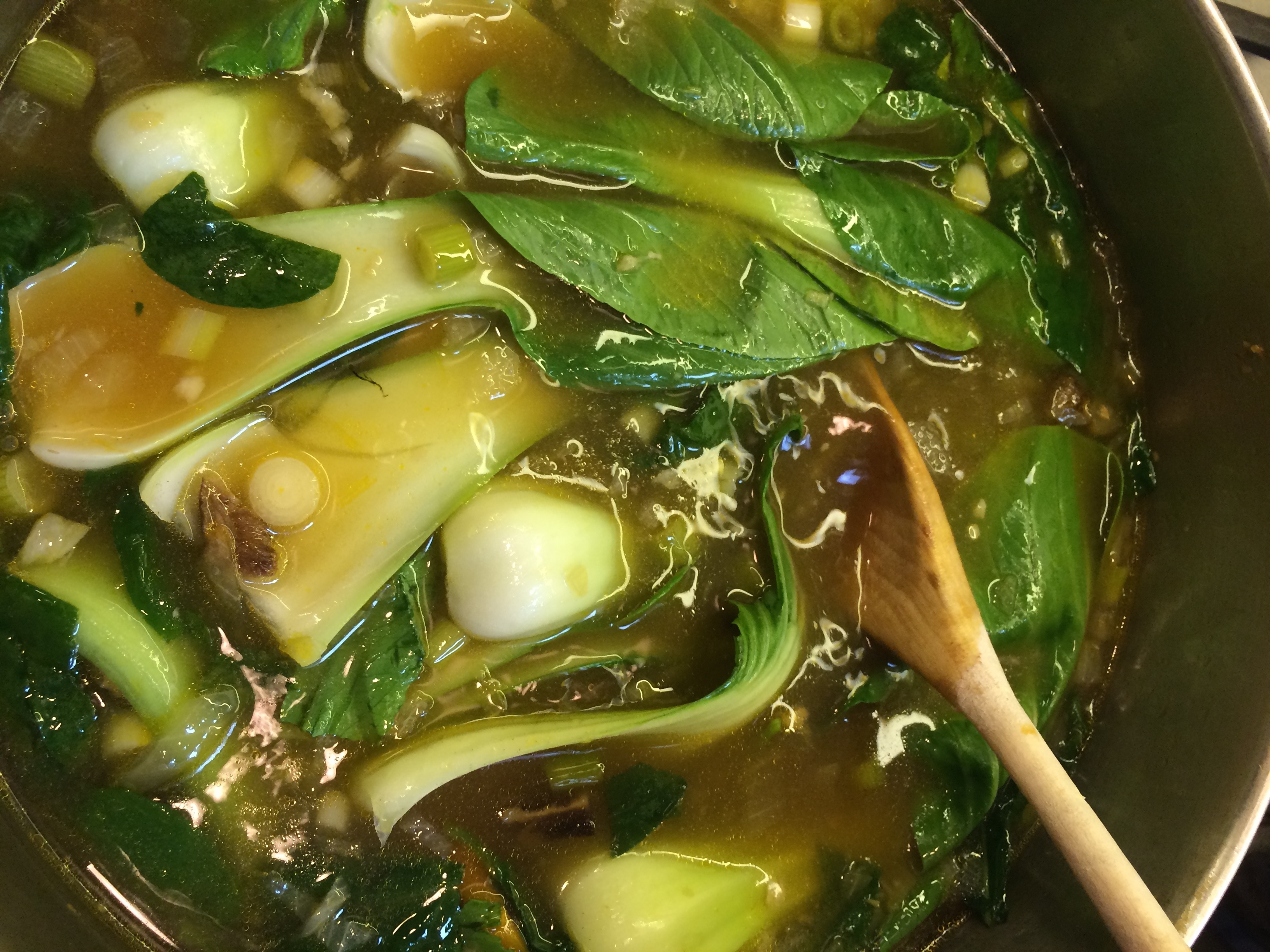 We add all the vegetables and then simmer for 15 minutes.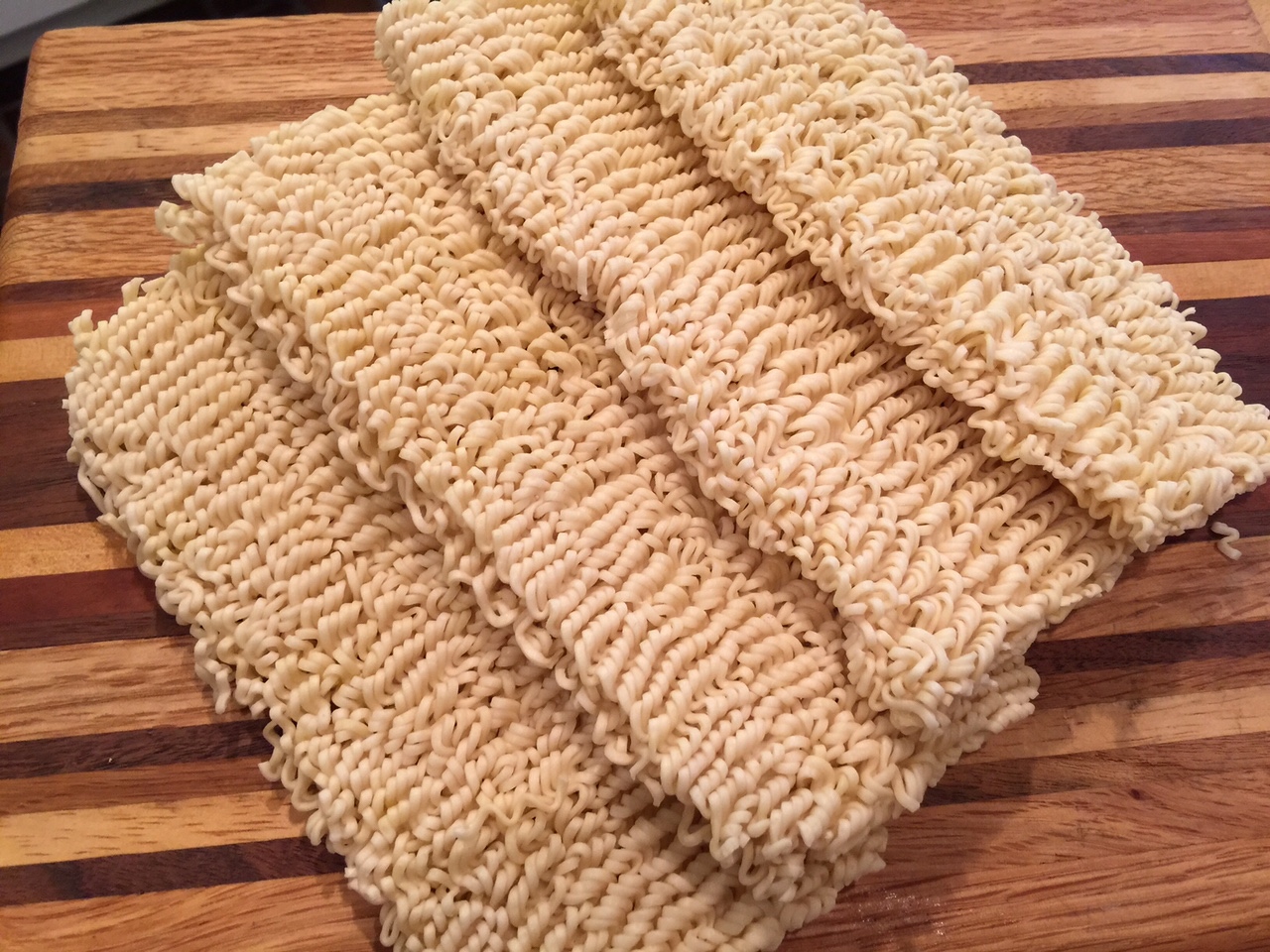 The ramen noodles are cooked separately, then divided into bowls, and topped with the broth, vegetables, and green scallions.
Vegan Ramen Soup With Tofu
4 to 6 servings
One 12-to 14- ounce package extra firm organic tofu, patted dry and cut into 3/4 – 1-inch cubes
10 ounces ramen noodles
2 tablespoons white miso paste
2 tablespoons tamari sauce
1 tablespoon extra virgin olive oil
2 teaspoons organic sesame oil
1/2 cup chopped Spanish onion
2 cloves garlic, minced
1 teaspoon minced ginger
6 cups low-sodium vegetable broth
1/4 cup dried porcini mushrooms, soaked in boiling water for 10 minutes, drained, then roughly chopped
1 bunch scallions, thinly sliced (green and white parts separated)
3 carrots, cut into slices on the diagonal
Freshly ground black pepper
1/2 pound baby bok choy, trimmed, leaves separated
2 ounces baby spinach
Sriracha sauce (optional)
Set a rack in the middle of the oven and preheat the oven to 350°F. Line a rimmed baking sheet with parchment paper.
Arrange the tofu in a single layer on the baking sheet and bake for 20 minutes, flipping once halfway through. Remove from the oven and set aside.
Meanwhile, bring a large pot of water to a boil. Cook the noodles according to the directions on the package. Drain and rinse under cold water and set aside.
Wisk together the miso paste and tamari sauce and set aside.
In a large pot, heat the olive and sesame oils over medium heat. Add the onions, garlic, and ginger and cook for 5 minutes. Add 1 cup of vegetable broth and stir for 2 minutes. Add the mushrooms, white scallion slices, and carrots and cook for 3 minutes. Stir in the remaining 5 cups of vegetable broth and 2 cups of water. Add 1/4 teaspoon of pepper, the miso and tamari mixture, and stir to incorporate.
Raise the heat to medium-high and bring to a boil, then reduce the heat to low. Add the bok choy, spinach, and tofu and simmer for 15 minutes.
Divide the noodles into individual serving bowls, top with the soup and vegetables and garnish with the green scallion slices. Pass the sriracha separately.