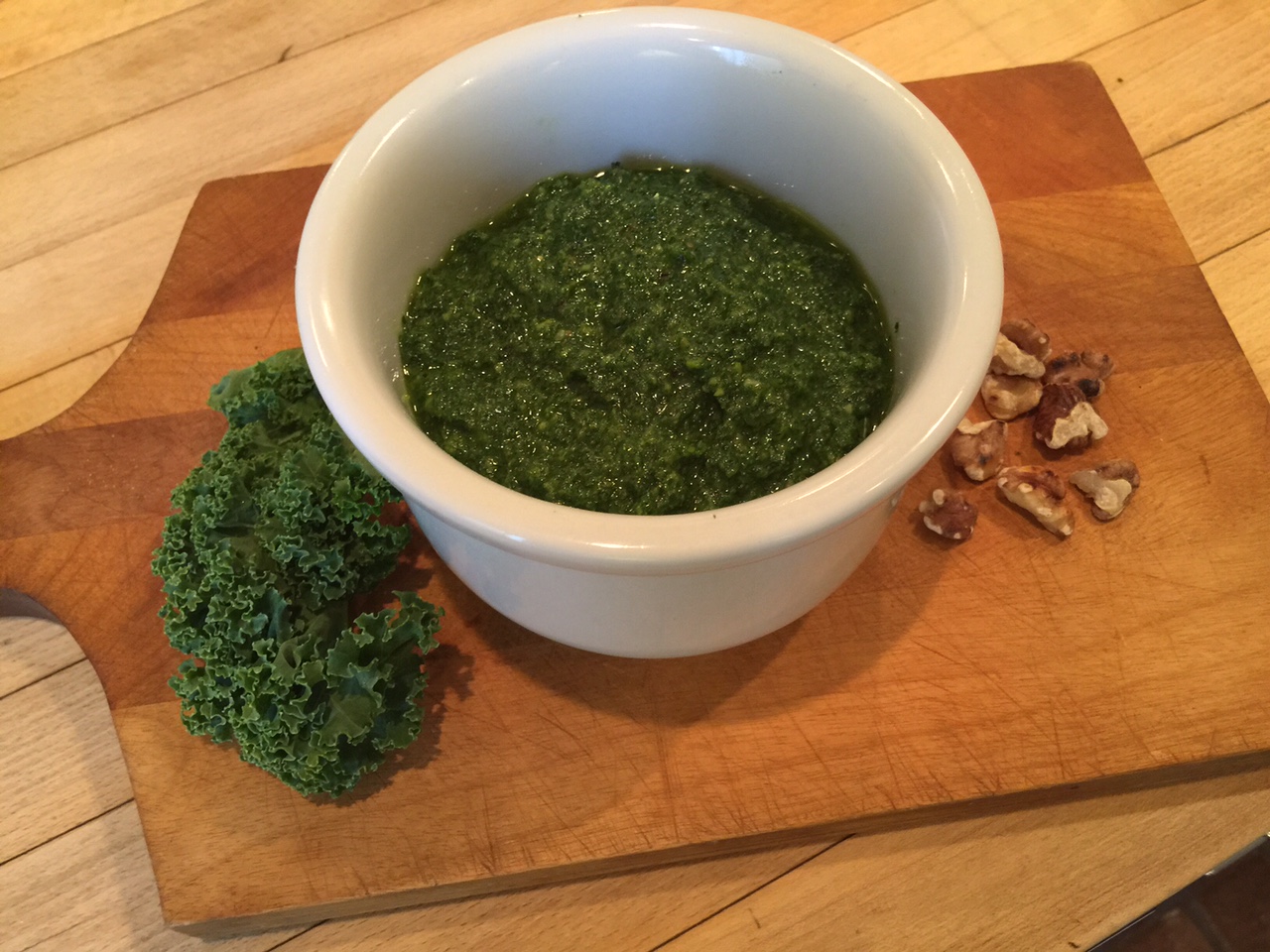 We've been making basil pesto for many years, but we rarely made it offseason, since basil is just so much more flavorful during the height of summer. But when a pesto craving hit us recently we turned to kale, and now we're totally hooked. Kale pesto is not just a substitution for basil. It has a depth of flavor that's very much it's own and paired with walnuts it's a fabulously healthy combination, loaded with omega-3s.
We love the pesto tossed with thin linguini (as shown), but it's equally as fabulous on grilled chicken or fish, or spread on multigrain bread, topped with fresh mozzarella and sun-dried tomatoes, for a yummy sandwich packed with goodness.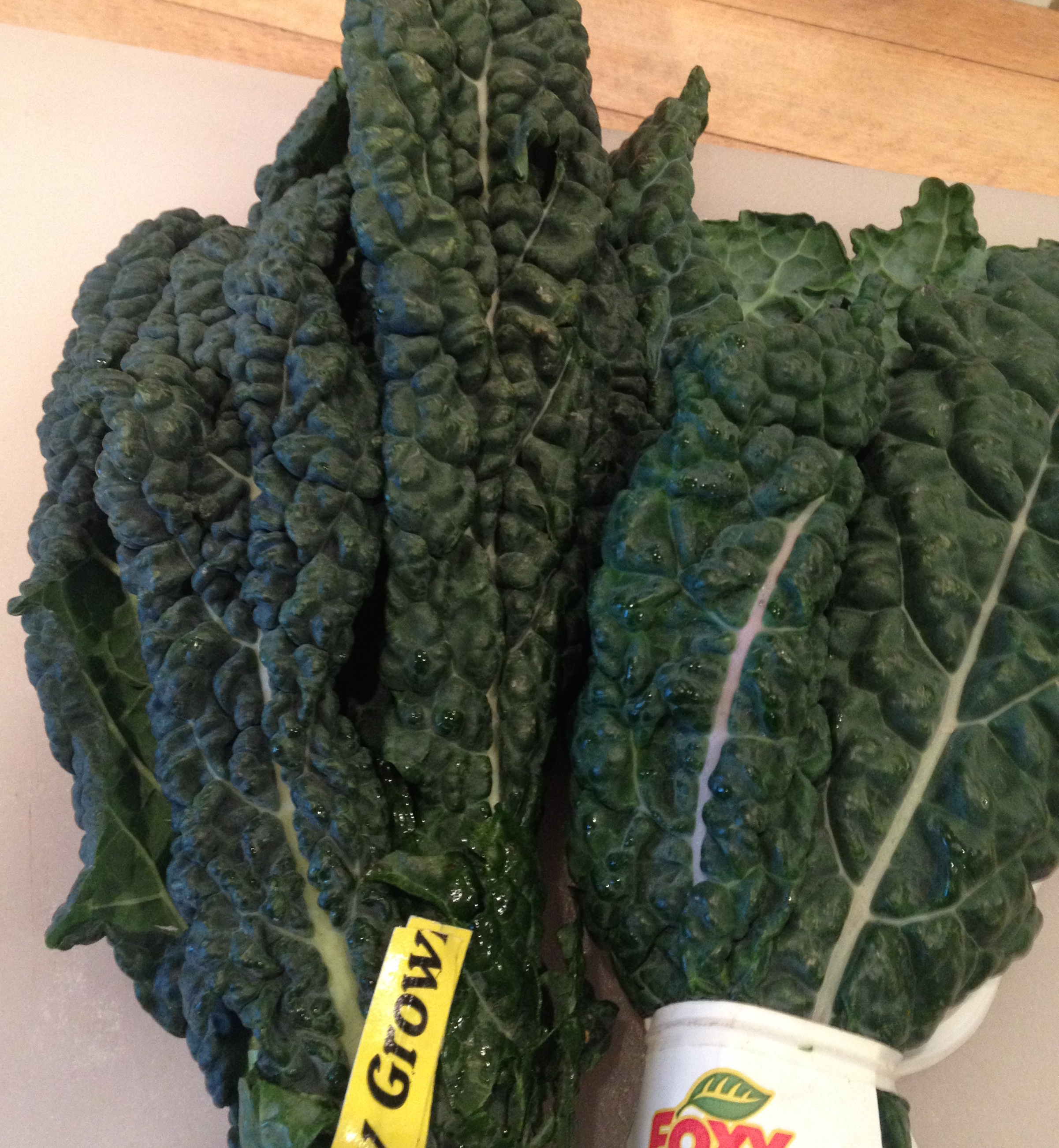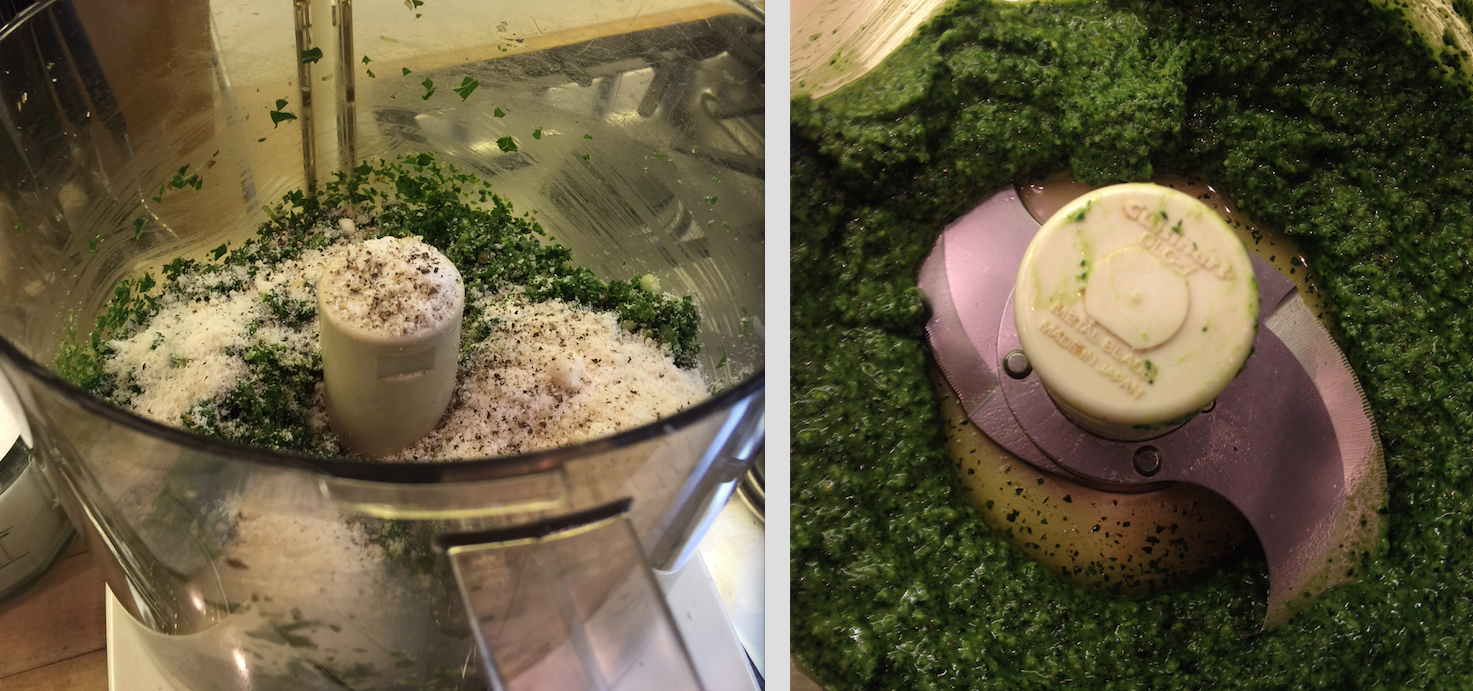 Kale Pesto with Toasted Walnuts
Makes 1 cup pesto
1/3 cup walnuts
3 cups tightly packed torn kale, stems removed
3 cloves garlic, halved
1/2 cup freshly grated Parmesan cheese
Sea salt
Freshly ground black pepper
1/2 cup extra virgin olive oil
Place a dry skillet over medium-high heat, add the walnuts and cook until they begin to brown, shaking the pan and stirring so they do not burn, 3 to 5 minutes.Transfer to a plate to cool.
In a food processor or a blender combine the cooled nuts, the kale, and the garlic and pulse until coarsely chopped. Scrape down the sides with a rubber spatula and add the Parmesan cheese, 1/2 teaspoon of salt, and 1/8 teaspoon of pepper. Pulse until smooth. With the motor running, slowly drizzle in the olive oil and pulse to combine.
If storing for later use, transfer the pesto to an airtight container and layer with a coating of 2 or 3 tablespoons of olive oil. Refrigerate until needed, 7 to 10 days, or freeze for up to 6 months.