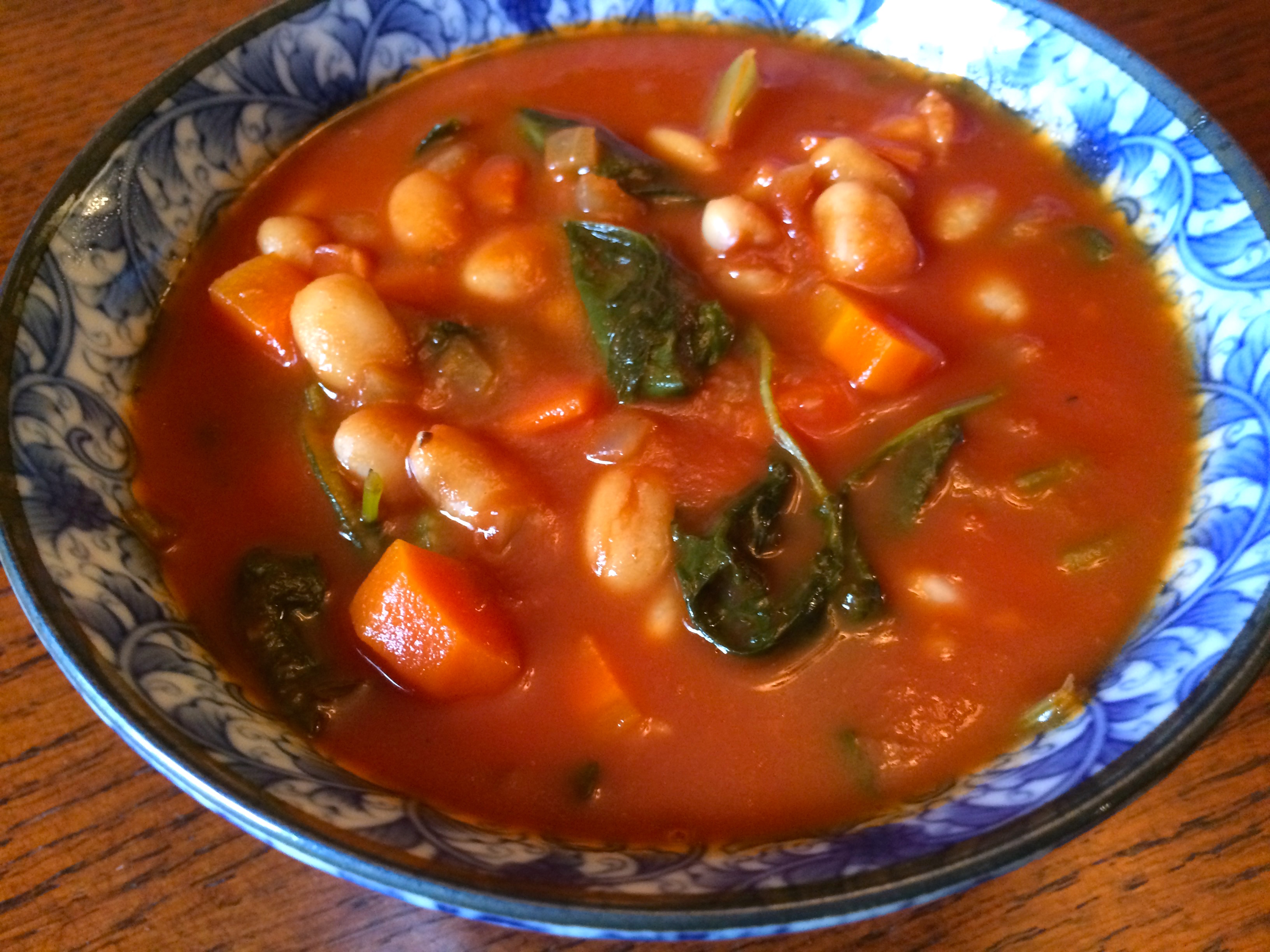 This is such a hearty, healthy, satisfying soup — and it's so tasty. Did we neglect to mention that it's also incredibly easy to cook and inexpensive to make — and that it tastes even better the next day and the day after that? Need we say more?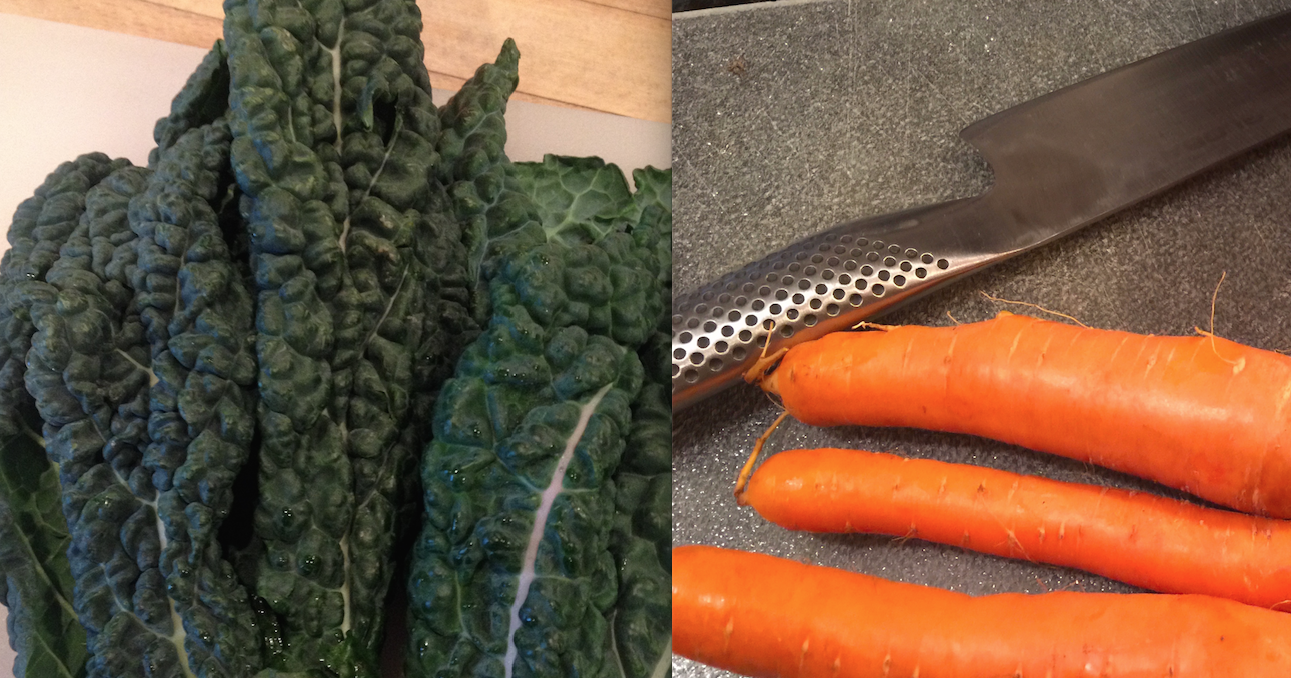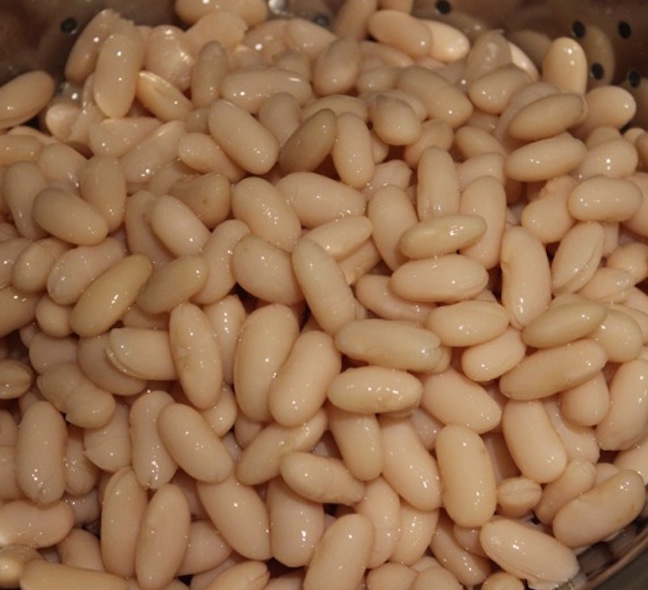 This soup is chock full of vitamins and nutrients and so easy to make.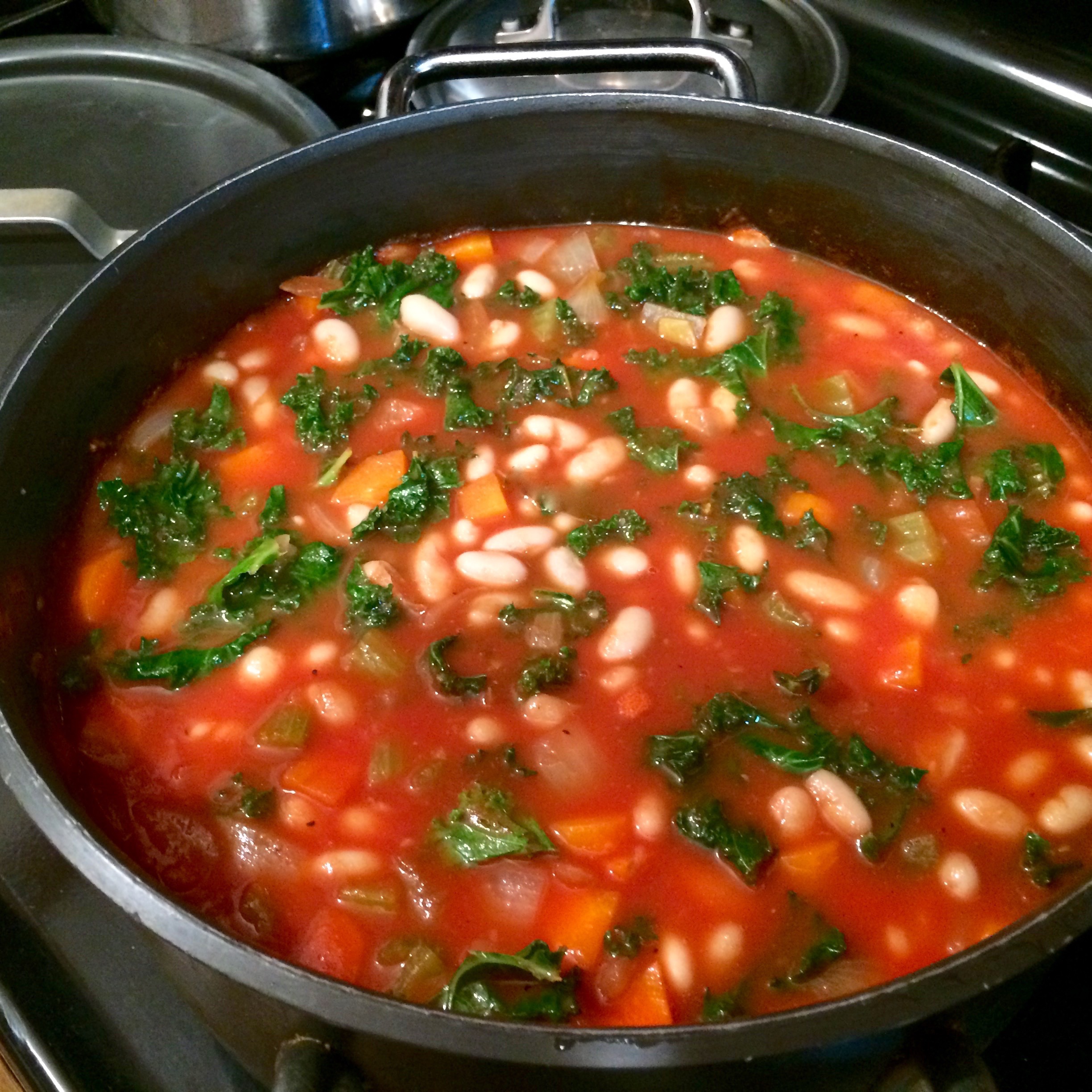 Pair it with a crusty bread and dinner is served.
Kale, Tomato, and Cannellini Bean Soup
Makes about 3 quarts (6 servings)
2 tablespoons extra virgin olive oil
1 medium onion, diced
4 cloves garlic, minced
2 large carrots, diced
4 stalks celery, diced
1 quart low-sodium vegetable broth
One 28-ounce can puréed tomatoes
One two-inch Parmesan cheese rind (optional if you want to make this vegan)
3 thyme sprigs
2 bay leaves
Sea salt
Freshly ground black pepper
Two 15-ounce cans organic cannellini beans, rinsed and drained
1 bunch kale, stems and tough center ribs removed, leaves roughly chopped (about 6 packed cups)
 Heat 2 tablespoons of olive oil in a large stockpot over medium heat. Add the onions and cook until slightly translucent, 5 to 7 minutes, stirring occasionally. Add the garlic and cook for another minute.
Add the carrots, celery, and cook for 10 minutes, stirring occasionally. Pour in the vegetable broth and puréed tomatoes. Add the Parmesan rind, thyme, bay leaves, 2 teaspoons of salt, and 1/4 teaspoon of pepper, cover the pot and bring to a boil. Reduce the heat to simmer and cook for 20 minutes.
Add the cannellini beans and kale and cook for 15 minutes more, stirring occasionally, so that the kale wilts. Discard the Parmesan rind, bay leaves, and thyme. Season with additional salt and pepper to taste and serve hot.