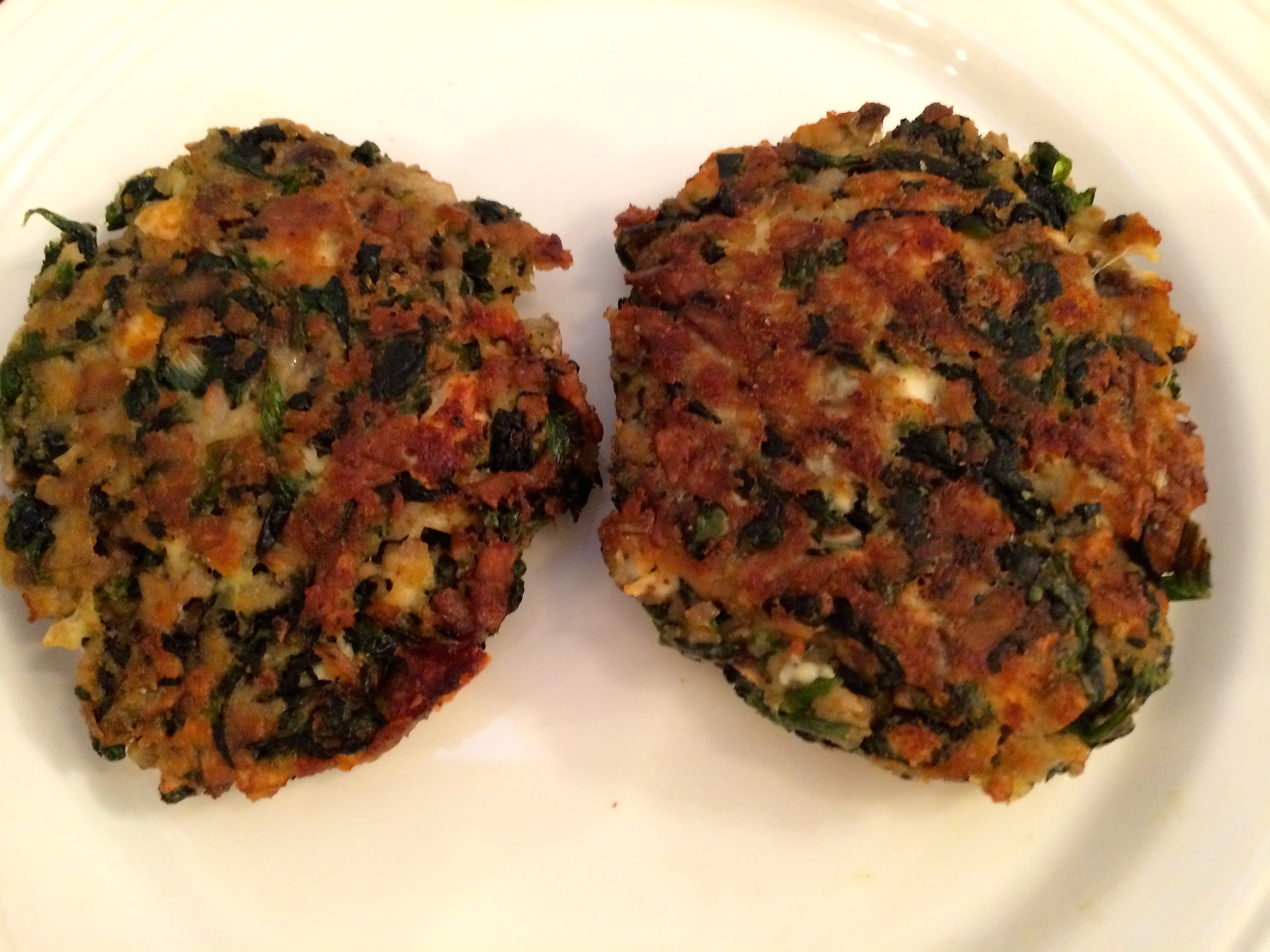 One of our favorite go to vegetarian recipes has been our Savory Mushroom Cutlets (the recipe can be found in The Pollan Family Table). Inspired by our love of Spanakopita—the Greek spinach pie, we decided to make some changes. We added lots of spinach and substituted tangy feta for the cheddar and Monterey Jack cheese we normally use in our original mushroom cutlet recipe. Our new recipe is easy to follow and simple to make. We use frozen for the spinach, which we thaw and squeeze out any excess water. Because the feta is naturally a salty cheese, there is no need to add additional salt. Made with eggs and enough breadcrumbs to hold them together, we find these cutlets are light and flavorful, and appeal not only to the vegetarians but also the meat eaters in our families. You can also serve them as a burger and put them on a bun with your favorite toppings.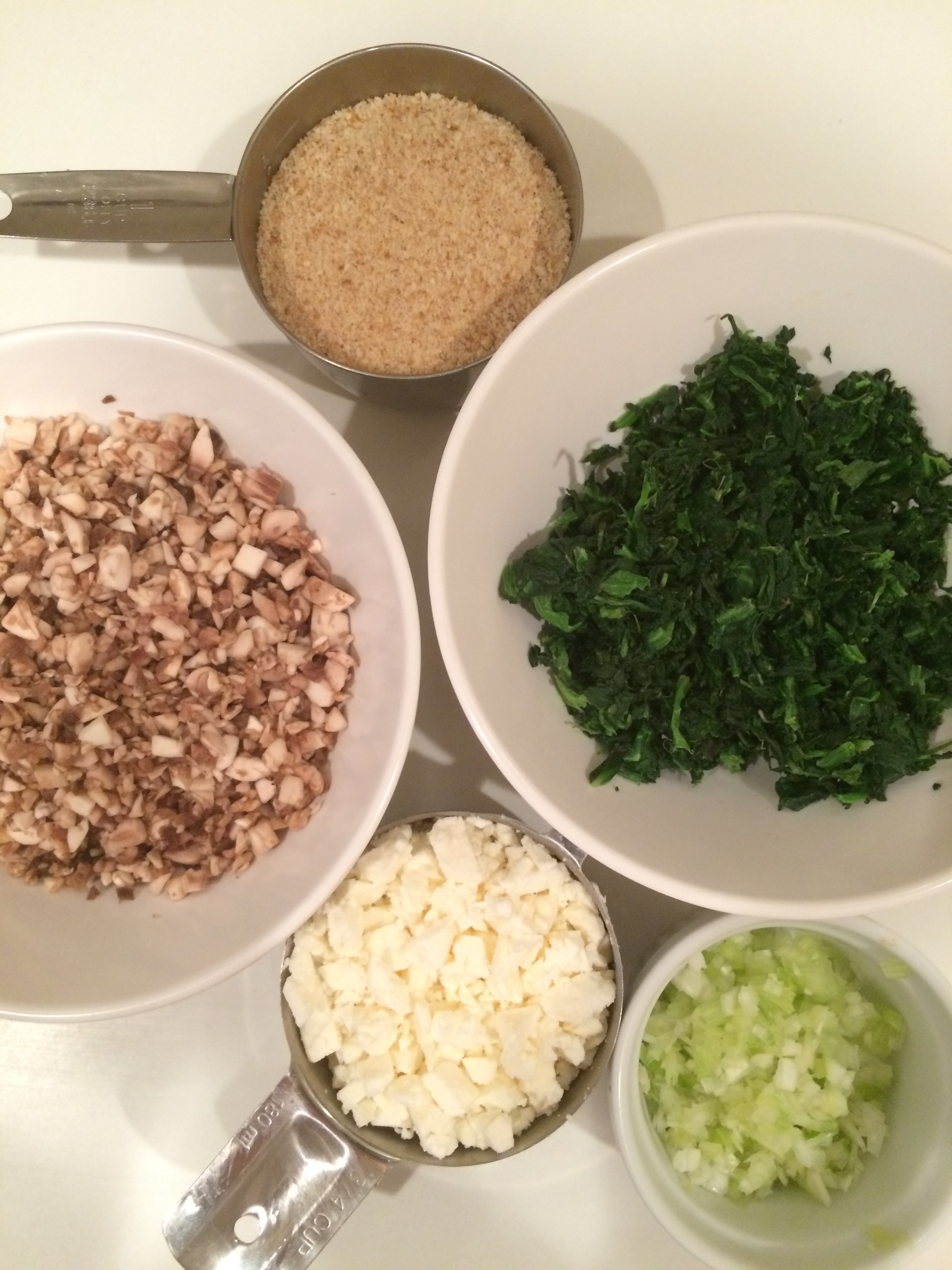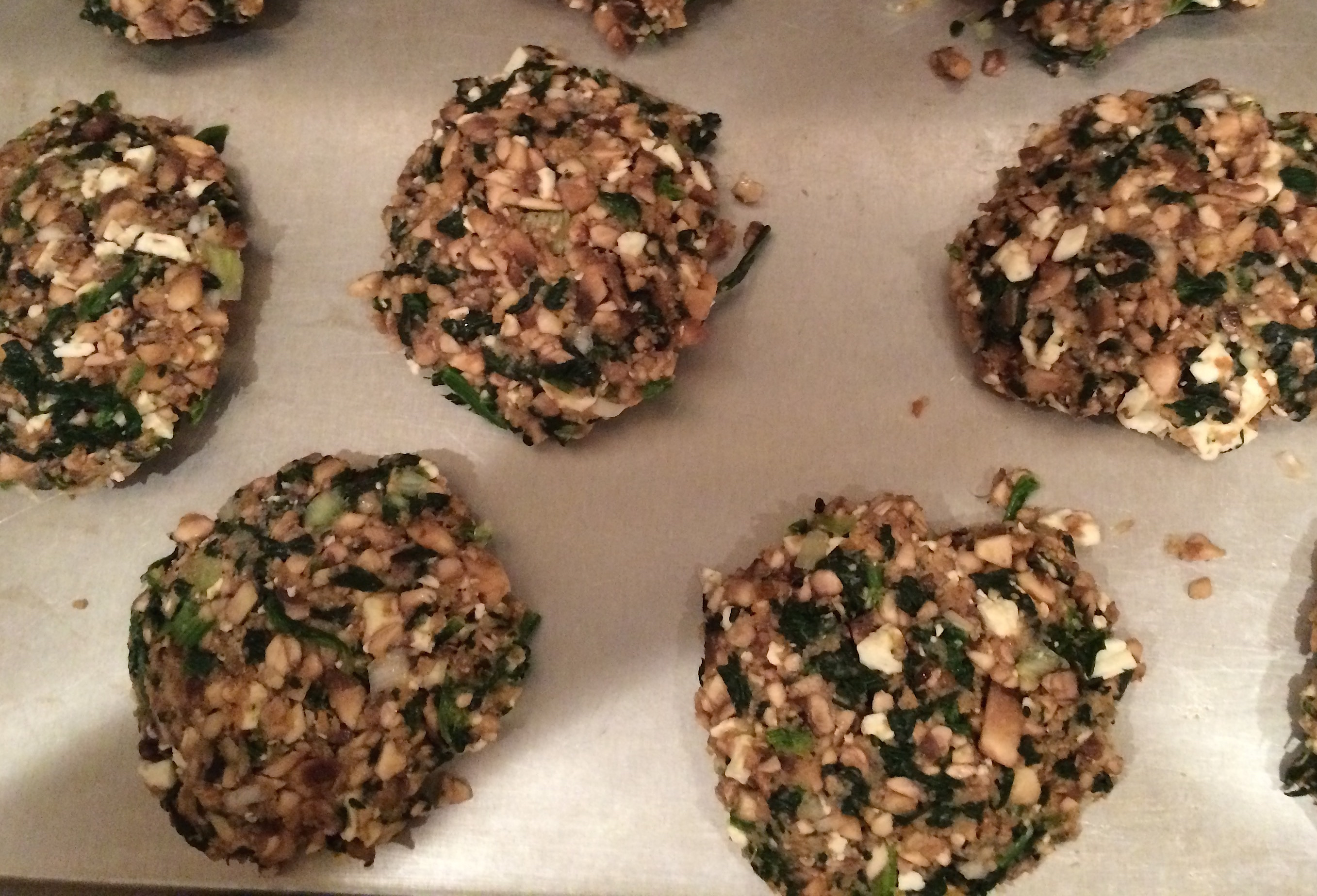 The breadcrumbs, along with the moisture of the eggs, and spinach, are what hold these cutlets together so well.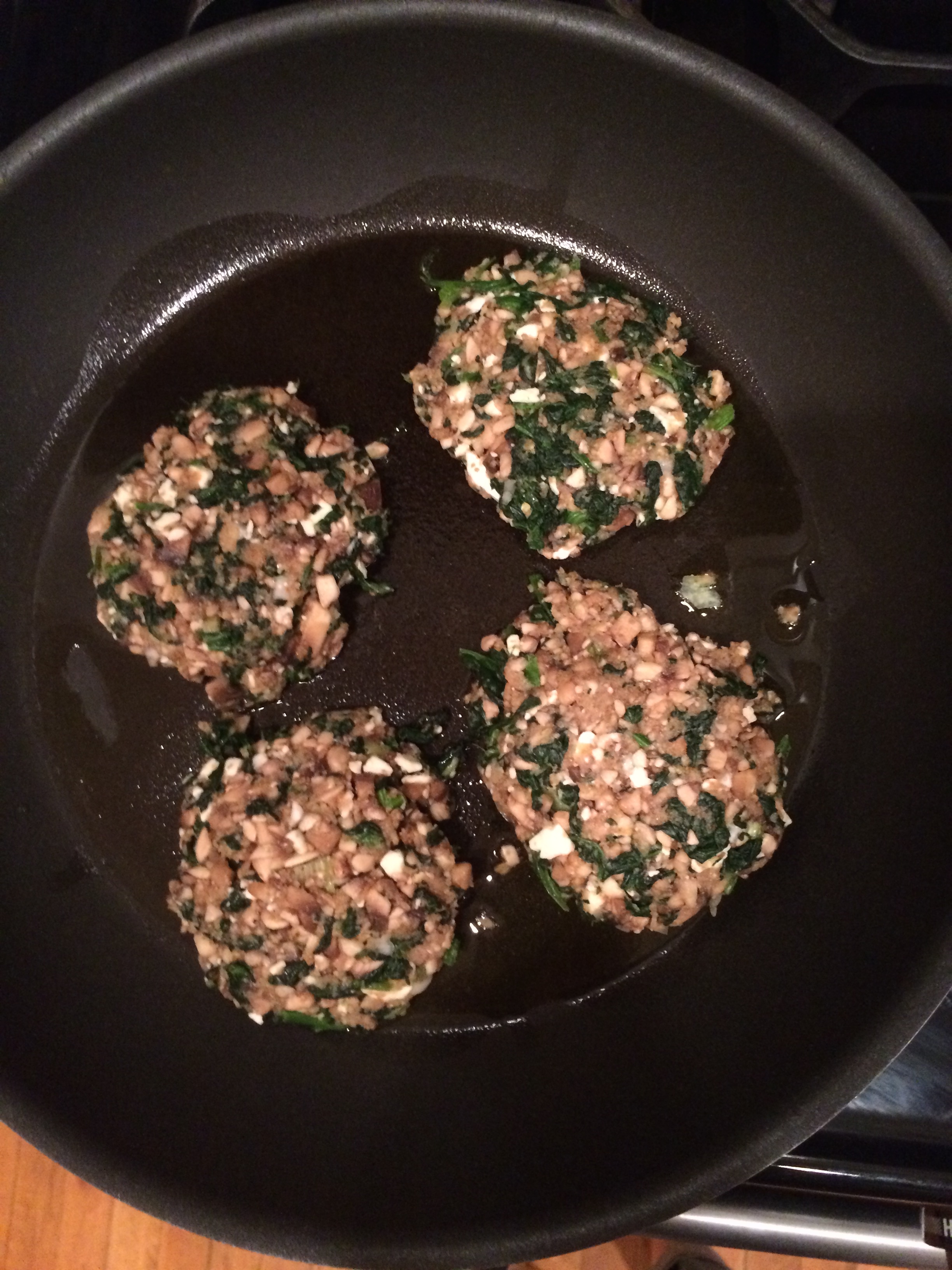 Make sure to leave the cutlets undisturbed for about 4 minutes before flipping.
Spinach, Mushroom, and Feta Cutlets
4 to 6 servings
3 large eggs
Freshly ground black pepper
3 cups finely chopped white button mushrooms, stems trimmed
4 scallions, white and light green parts, finely chopped
One 10-ounce package frozen chopped spinach, thawed and squeezed to remove excess liquid
2/3 cup plain breadcrumbs
3/4 cup crumbled feta cheese
3 tablespoons extra virgin olive oil
Preheat the oven to 300°F.
In a large mixing bowl, beat together the eggs and 1/8 teaspoon of pepper. Mix in the mushrooms and scallions, using a wooden spoon. Add the spinach and mix well. Slowly add the breadcrumbs and feta cheese, and stir until blended.
Shape a handful of the mixture into a patty approximately ½ inch thick. Place the formed patty on a baking sheet or platter and repeat with the remaining mixture. You will have 8 to 10 patties.
Heat 1 1/2 tablespoons of the oil in a large nonstick skillet over medium-high heat until shimmering. Place half the patties in the pan and cook undisturbed until golden brown, about 4 minutes. Flip the patties and cook until the second side is golden, about 4 minutes more. Transfer the patties to a rimmed baking sheet and place the sheet in the oven to keep warm. Wipe the skillet clean with paper towels, add 1 1/2 tablespoons of oil, and cook the remaining patties.
Transfer all the cutlets to a platter and serve.