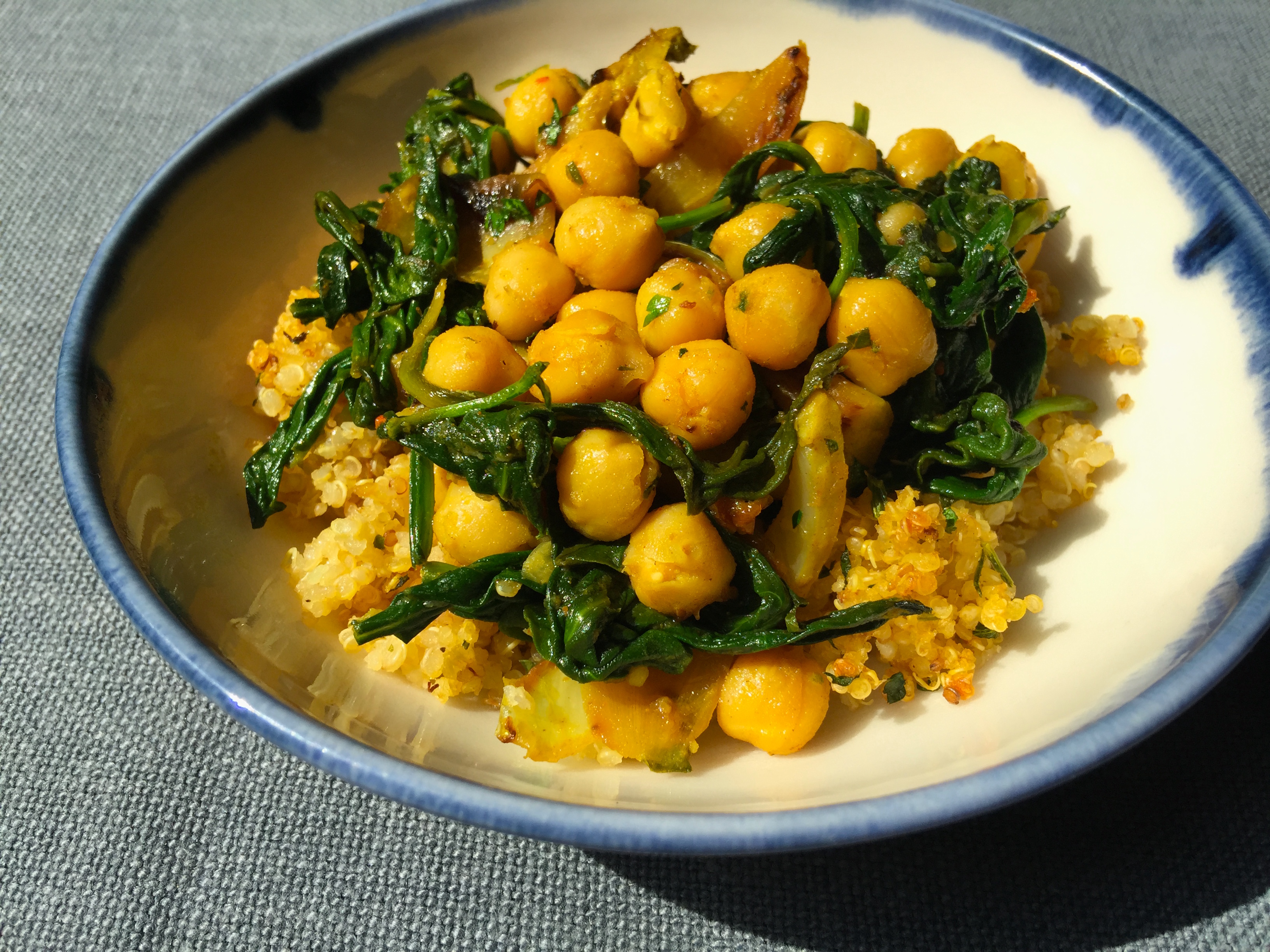 This vegan recipe is replete with so many of our very favorite ingredients. There is something about chickpea dishes that is so satisfying and delicious. Why we love this one?––The chickpeas and spinach are a particularly tasty combination; the caramelized fennel, shallots, and garlic add layers of flavor; and the savory roasted quinoa gives the dish a delightful crunch. This sauté is super healthy and very easy to make.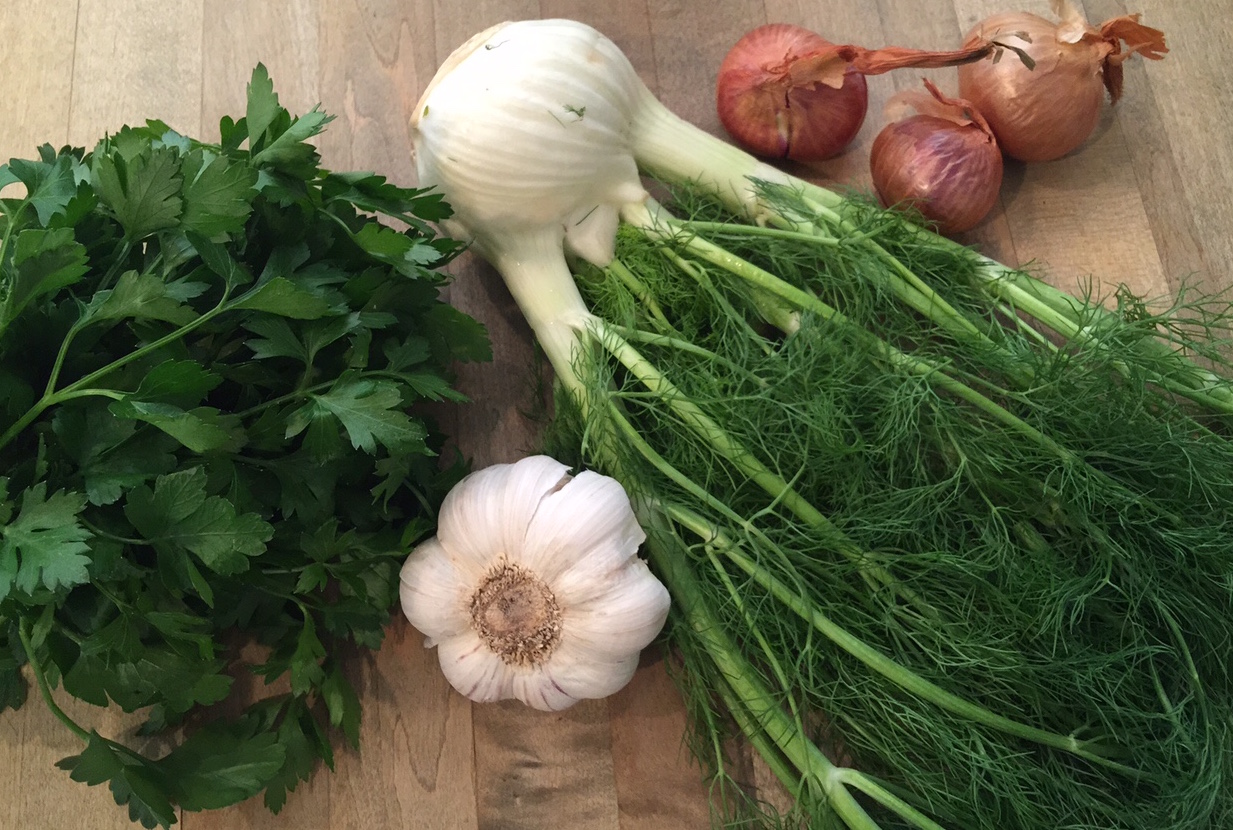 The shallots, fennel, and garlic help give this dish layers of flavor.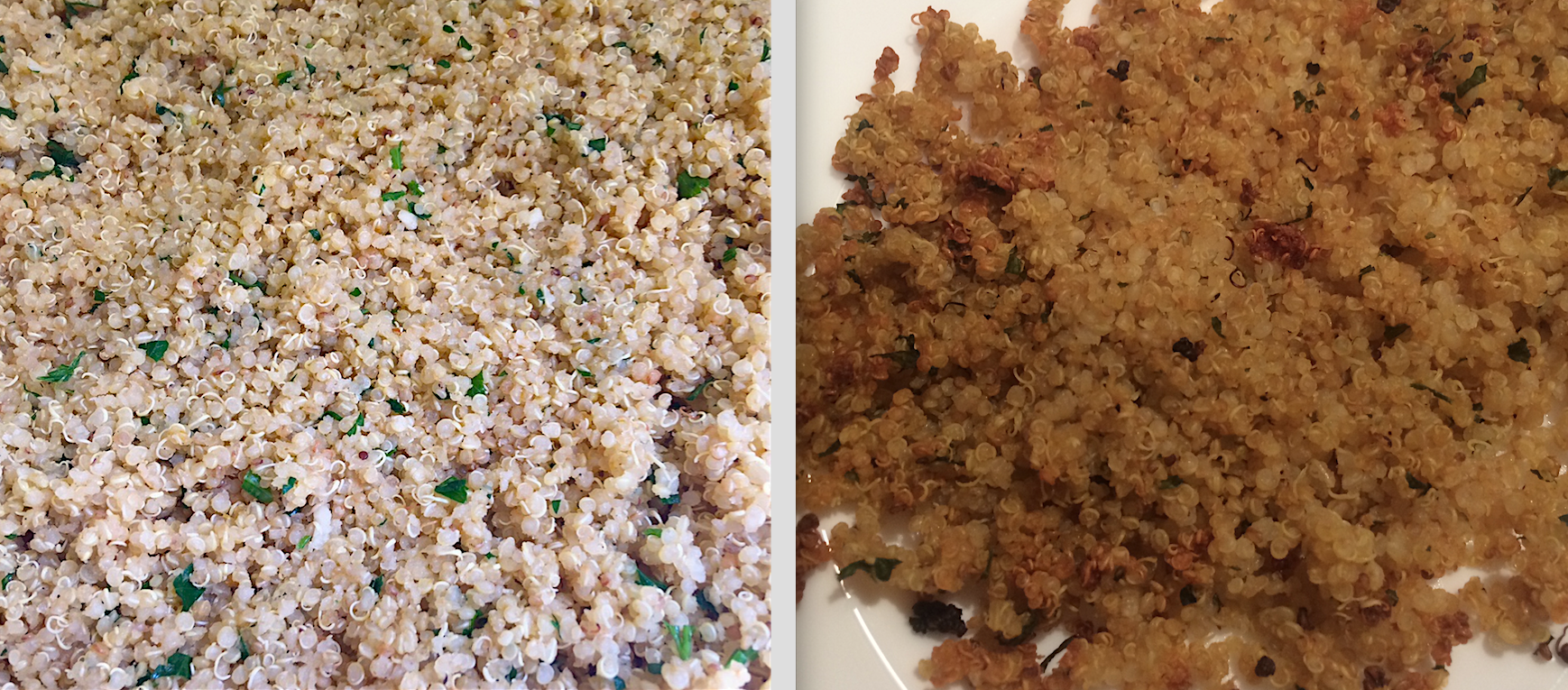 We add aromatics to the quinoa and then roast it to get a delicious golden brown, crunchy base.

Cook the fennel and shallots  to a golden, caramelized perfection.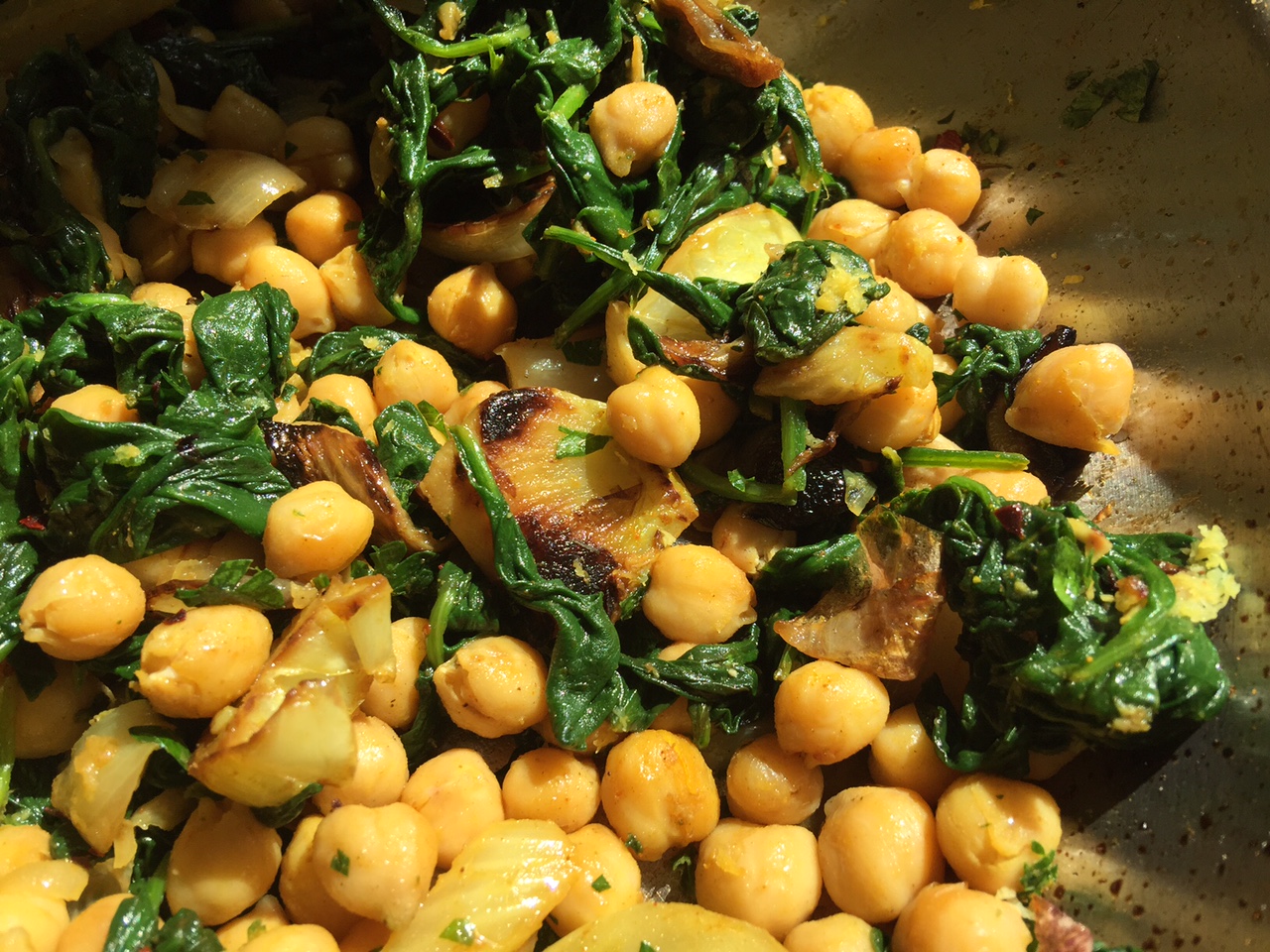 Add the chickpeas, cooked spinach, and all the flavorings and spices, and continue to sauté.
Chickpea, Spinach, and Fennel Sauté with Crispy Roasted Quinoa
Serves 4
1 1/2 cups uncooked quinoa
3 cups low-sodium vegetable broth
4 tablespoons extra virgin olive oil, divided
4 tablespoons finely chopped Italian (flat-leaf) parsley
5 cloves minced garlic, divided
8 packed cups baby spinach (about 10 ounces)
1 large fennel bulb cut into 1/4-inch wedges
3 shallots, quartered
2 cups cooked chickpeas (or 2 cups, from two 15-ounce cans of organic chickpeas, rinsed and drained)
1/4 teaspoon turmeric
1/2 teaspoon smoked paprika
1/4 to 1/2 teaspoon crushed red pepper flakes, or to taste
Juice and zest from 1/2 lemon
Sea Salt
Freshly ground black pepper
Preheat the oven to 400° F. Line a rimmed baking sheet with parchment paper.
Pour the quinoa into a dry medium sized saucepan over medium heat and toast, stirring often, until lightly browned and fragrant, 2 to 3 minutes. Add the vegetable broth, turn the heat to high and bring to a boil. Lower the heat, cover the saucepan, and simmer until the broth has been absorbed, 15 to 17 minutes.
Remove the quinoa to a large mixing bowl. Add 1 tablespoon of oil, 2 tablespoons of the parsley, and two cloves of minced garlic. Mix well with a wooden spoon, spread onto the parchment lined baking sheet, and roast until golden brown, 15 to 20 minutes.
Meanwhile, in a large skillet over medium heat add 1 tablespoon oil. When shimmering, add the spinach in batches, continually stirring with a wooden spoon as you do. Cook until all the spinach is wilted, 2 to 3 minutes. Transfer to a bowl.
Wipe the skillet clean, return to medium heat, and add 2 tablespoons of oil. Once the oil is shimmering add the fennel and shallots. Cook, stirring occasionally, until caramelized, 4 to 5 minutes. Add the 3 remaining cloves of garlic, the chickpeas, and the 2 remaining tablespoons of parsley, and continue to cook for 2 additional minutes.
Return the spinach to the skillet and stir. Add the turmeric, smoked paprika, crushed red pepper flakes, lemon juice, lemon zest, 1/2 teaspoon of salt and 1/4 teaspoon of pepper. Mix thoroughly and cook for an additional 3 to 4 minutes.
Place a bed of the roasted quinoa on individual serving plates or bowls. Top with a generous portion of the chickpea sauté, season with additional salt and pepper, and garnish with some of the remaining parsley. Serve hot.