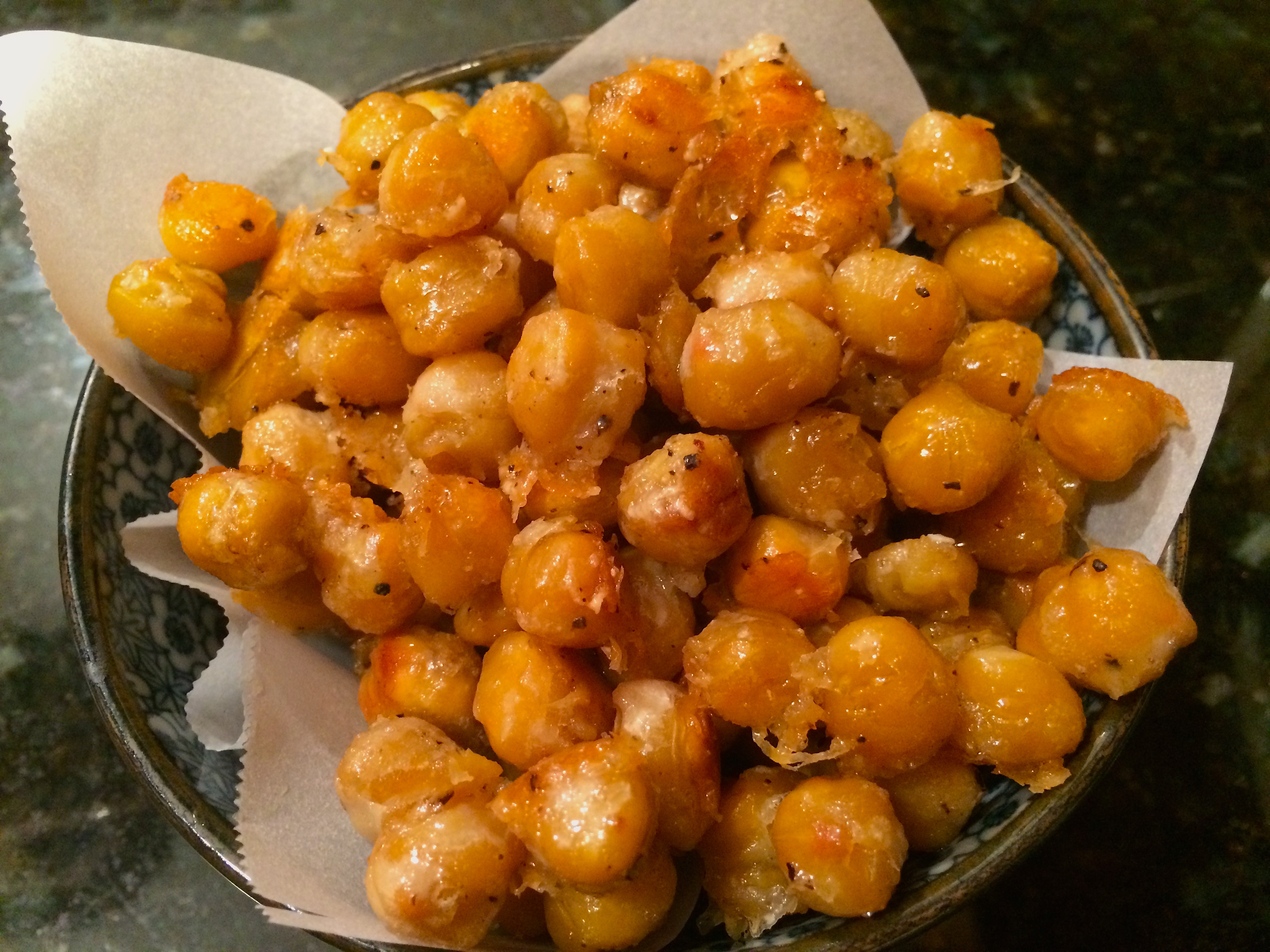 These Parmesan chickpeas are so addictive that when we make them our family and friends cannot stop eating them until the bowl is empty. And that's OK — they are so delicious and nutritious. Only three ingredients (plus salt and pepper), and so easy to prepare––Serve these as a snack, a side, or a party hors d'oeuvre.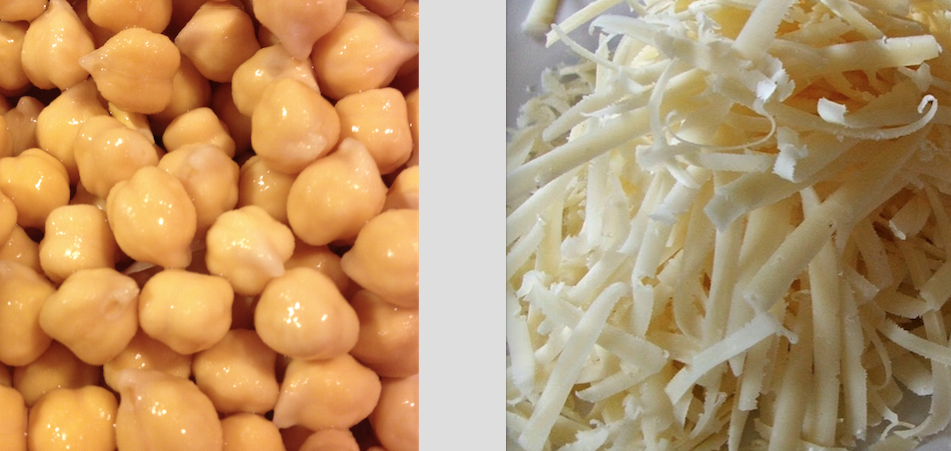 Chickpeas, Parmesan cheese, and extra virgin olive oil––what could be simpler.
Crispy Parmesan Roasted Chickpeas
Makes 3 cups
1 1/2 tablespoons plus 2 teaspoons extra virgin olive oil
Two 15-ounce cans organic chickpeas, drained, rinsed well, and patted dry (or 3 cups cooked chickpeas)
1/2 cup firmly packed, finely shredded Parmesan cheese (not pre-grated or it will not melt)
Sea Salt
Freshly ground black pepper
Preheat the oven to 425° F.
Pour 1 1/2 tablespoons of the olive oil into a large baking dish. Place it in the hot oven.
In a small mixing bowl combine the chickpeas, 2 teaspoons of extra virgin olive oil, the Parmesan cheese, 1/4 teaspoon of salt, and 1/8 teaspoon of pepper. Mix well until the chickpeas are thoroughly coated.
Carefully remove the hot baking dish from the oven and pour the chickpea mixture in. Use a wooden spoon to spread the chickpeas into a single layer. Roast for 10 minutes; stir them once with the wooden spoon. Continue to cook until crispy and golden brown, an additional 7 to 10 minutes. Season with additional salt and pepper as desired, and serve hot or at room temperature. (Do not drain on paper towel or they will lose their crispiness.)
*Once cool they also make a great salad topping.