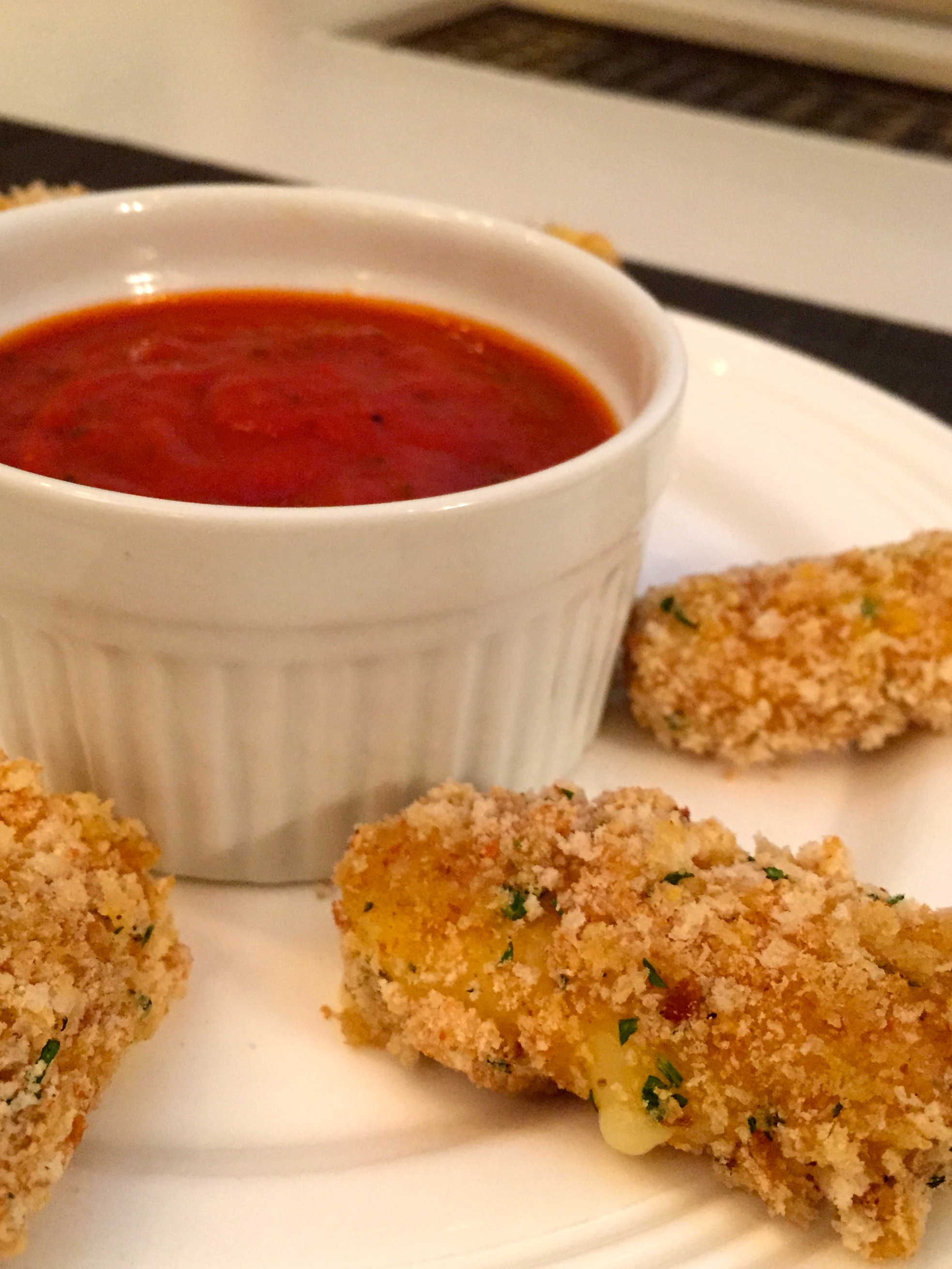 These mozzarella sticks are ideal as a meal for young kids, or as a finger food or appetizer for adults. They are baked–not fried–and have a crispy, golden coating outside while the inside is soft and gooey. They are especially good dipped in marinara sauce. And the best part–they can be made in advance and stored in the freezer–perfect if you are limited for time. Bake them in the oven for about ten minutes and they are ready to serve.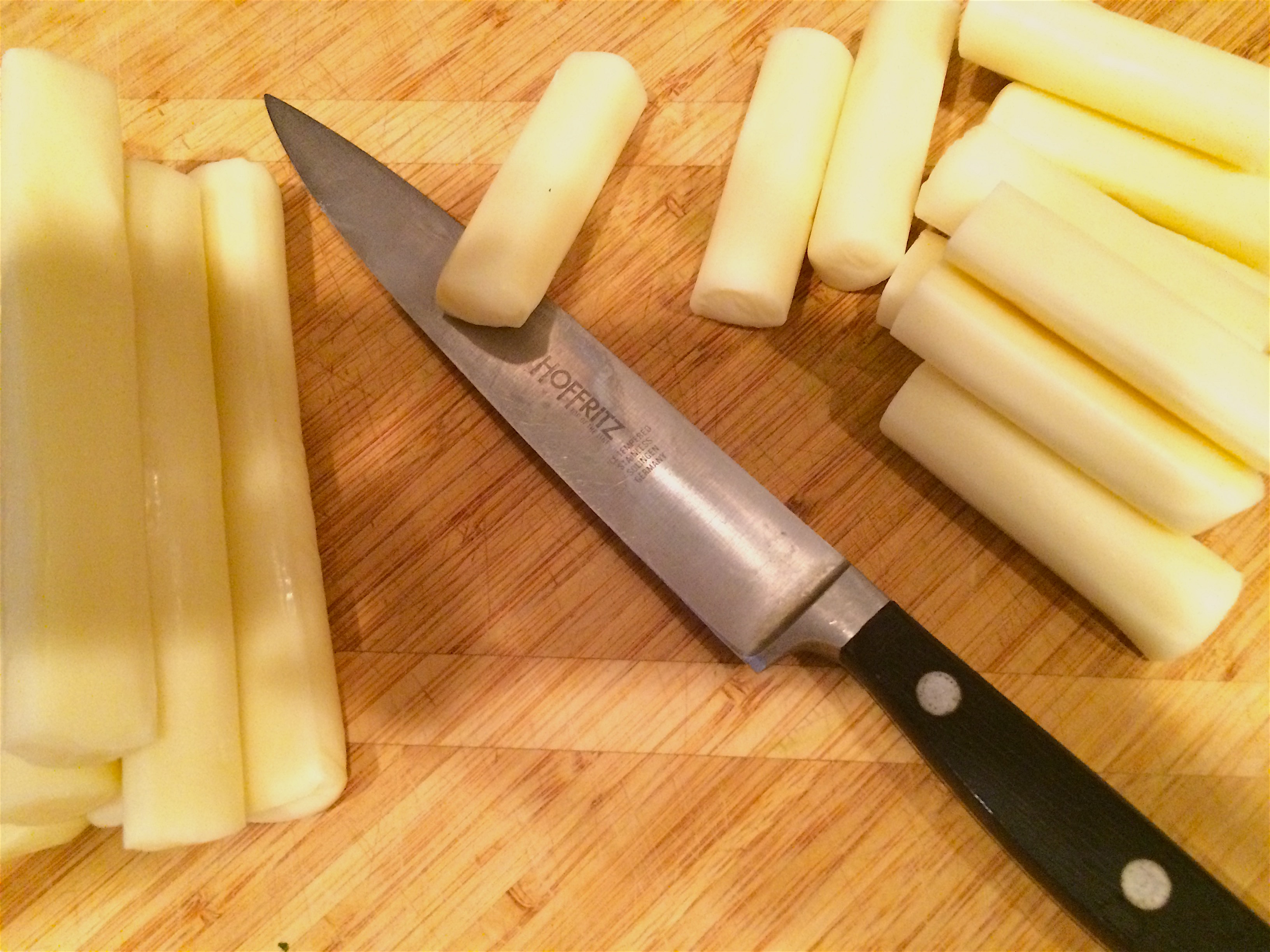 We cut each mozzarella stick in half, crosswise.
Combine the breadcrumbs, parsley, Parmesan, garlic, and pepper.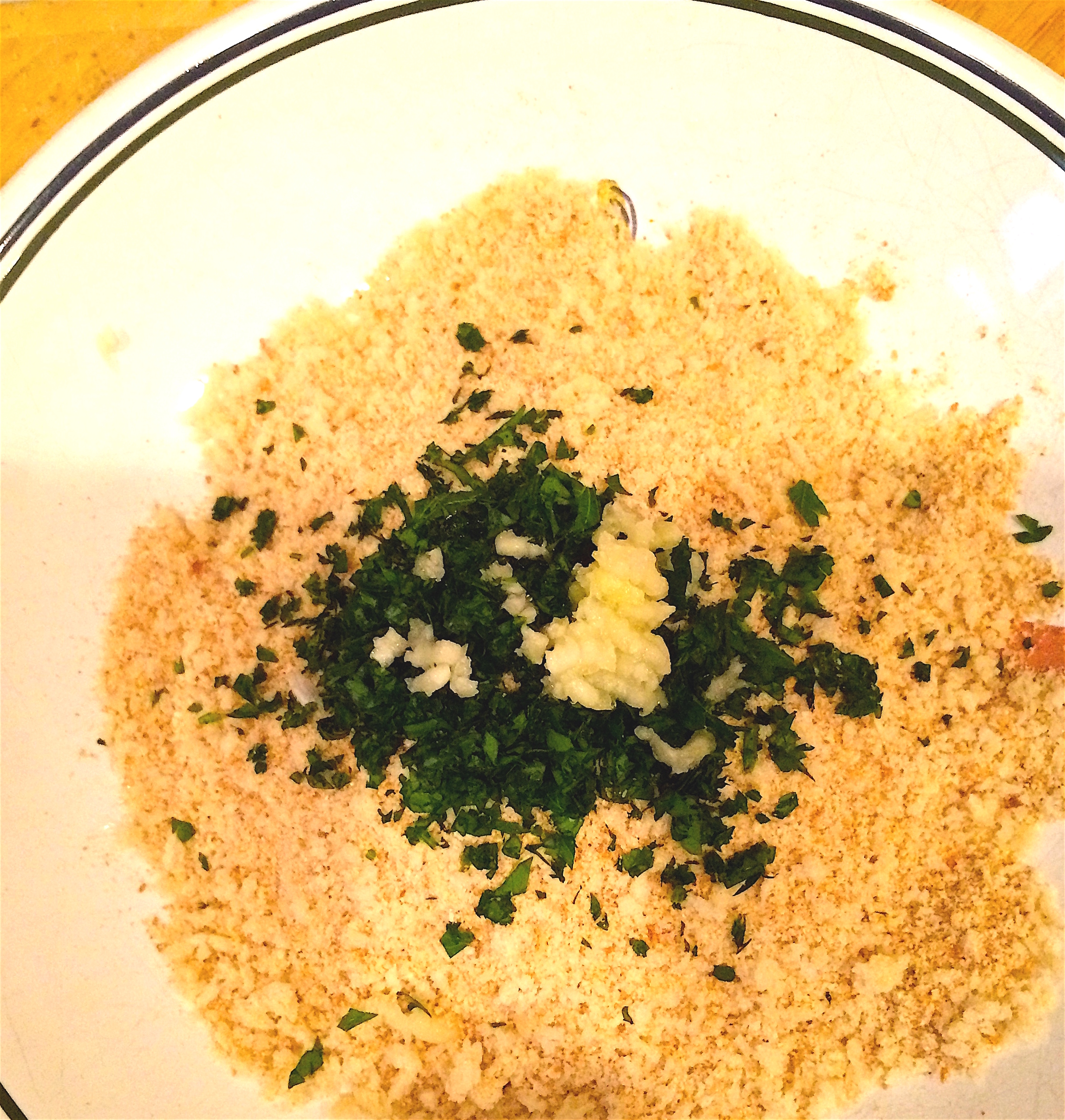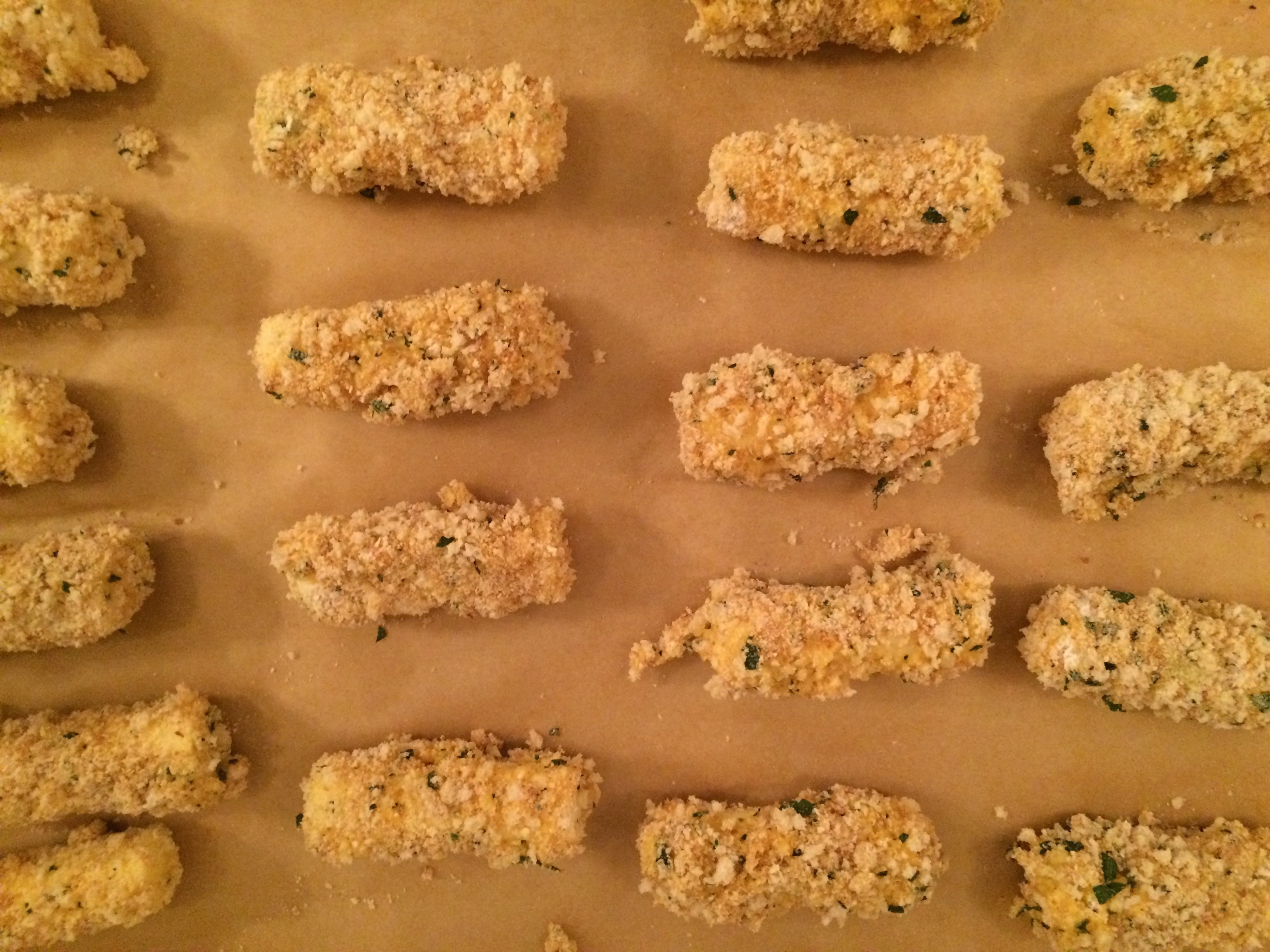 After coating each cheese stick in the flour, egg, and breadcrumb mixture, we freeze them for at least 30 minutes.
Baked Mozzarella Sticks
4 to 6 servings, makes 24 sticks
12 sticks organic low moisture, part-skim mozzarella string cheese, each cut in half
1/4 cup all-purpose flour
3 large eggs
½ cup plus 2 tablespoons panko breadcrumbs
½ cup plus 2 tablespoons plain breadcrumbs
2 ¼ teaspoons freshly grated Parmesan cheese
1 tablespoon finely chopped Italian (flat-leaf) parsley
1 clove garlic, minced
Freshly ground black pepper
Organic olive oil cooking spray
1 cup homemade or favorite store bought marinara sauce
Place the flour in a wide, shallow dish. Place the eggs in a second wide, shallow dish and beat until blended. In a third dish, combine the breadcrumbs, Parmesan cheese, parsley, and garlic, and season with pepper to taste. Mix well.
Line a large tray or container with wax or parchment paper. One at a time, lightly dip the cheese sticks in the flour on both sides (shaking off any excess), then in the egg, and next the seasoned breadcrumbs. Then re-dip each stick in just the egg, and the breadcrumb mixture and place on the lined tray or container in a single layer. Freeze until hard, about 30 minutes. This will keep the cheese from melting too fast while the coating gets crispy. (You can also keep them frozen until you're ready to bake them.)
When ready to bake, place a rack in the bottom third of the oven. Preheat the oven to 400°F.
Line a rimmed baking sheet with foil and lightly spray the bottom with the olive oil cooking spray. Place the cheese sticks on the sheet in a single layer and lightly spray the tops with oil. Bake for 4 to 5 minutes, turn the sticks over, and cook an additional 4 to 5 minutes, or until the breadcrumbs are golden and the cheese is soft, watching closely so they don't melt.
Meanwhile, heat the marinara sauce in a small saucepan.
Arrange the mozzarella sticks on a plate, and serve with marinara sauce on the side.