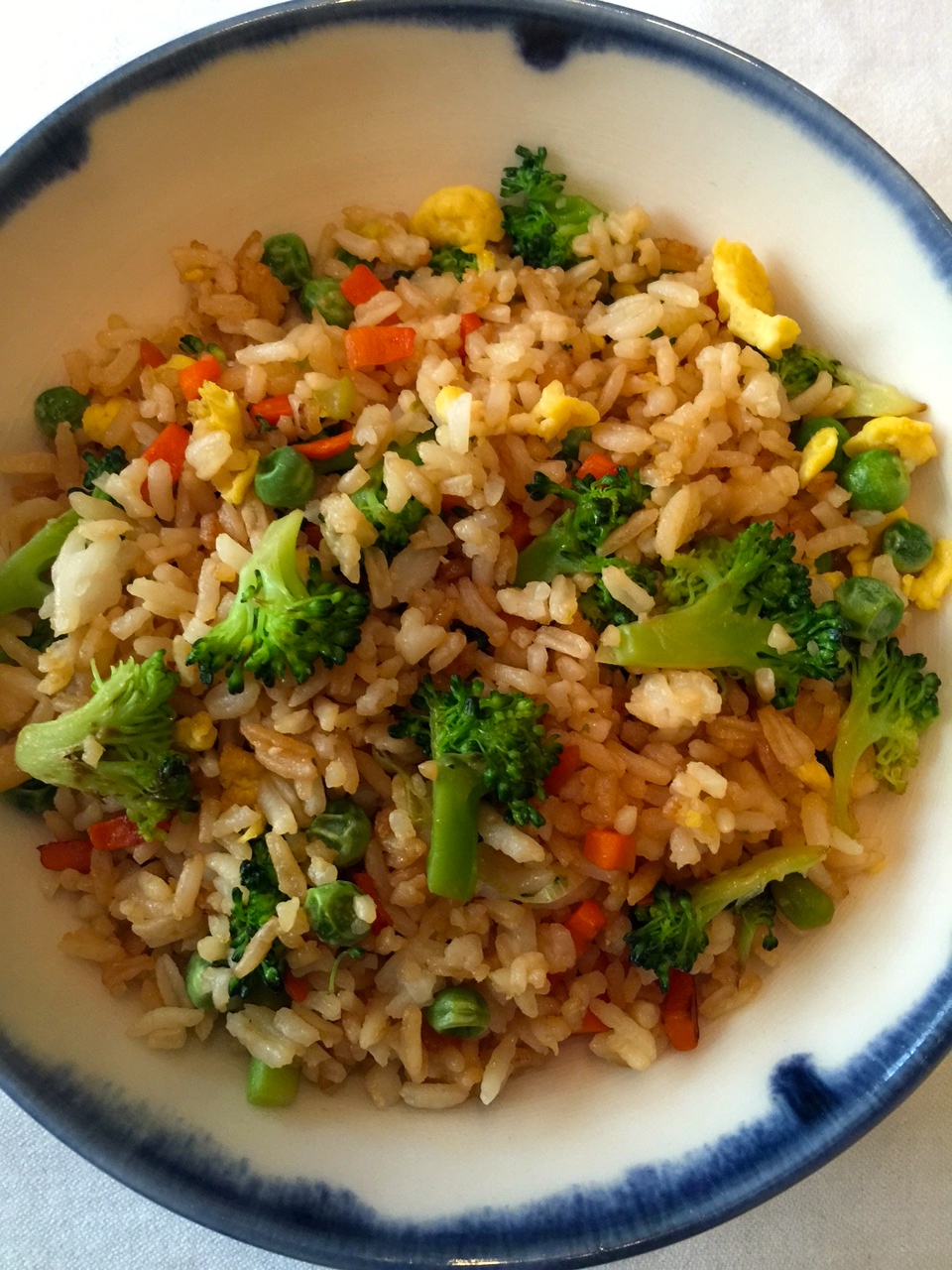 This is a super quick and easy recipe that appeals to adults and kids alike. It's perfect to serve as a side with a stir-fry, or it can be a whole meal by itself for young kids. It's a great dish to make if you have leftover rice in your fridge— and what we love is that the vegetables can be easily substituted. We discovered that adding the sesame oil and soy sauce to the egg before cooking gives this fried rice a savory flavor.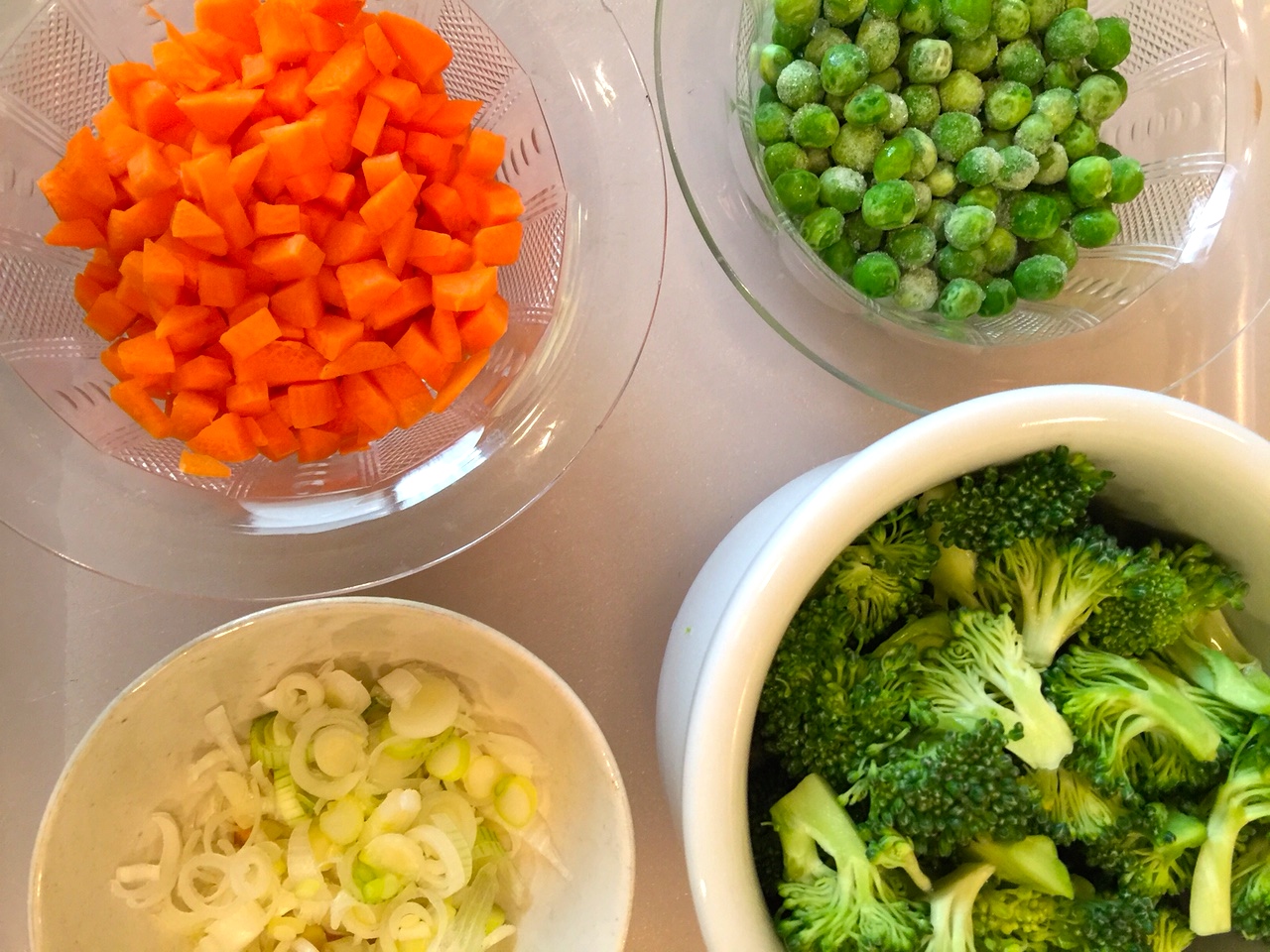 We add carrots, broccoli, peas, and scallions.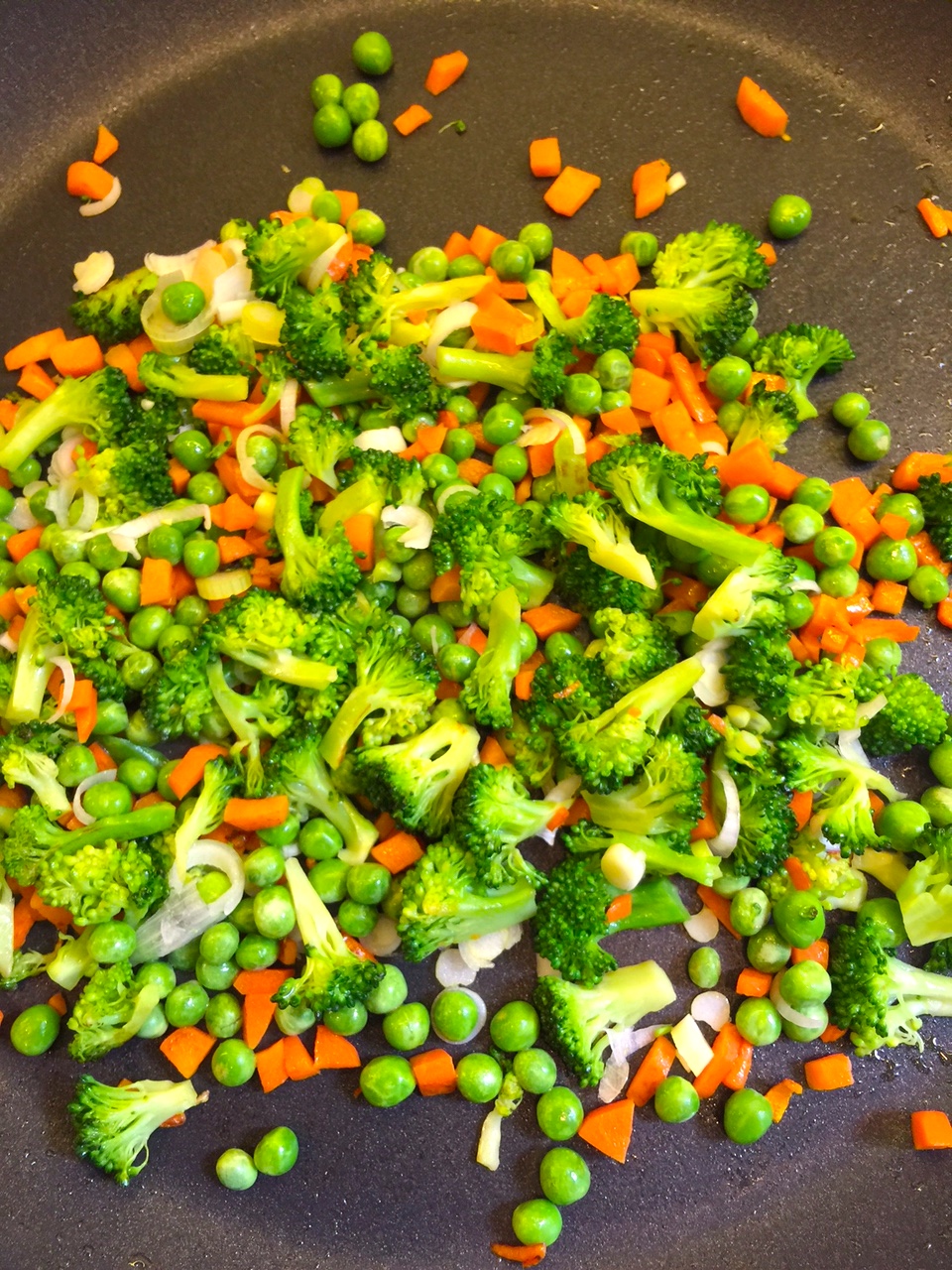 All the vegetables are sautéed together.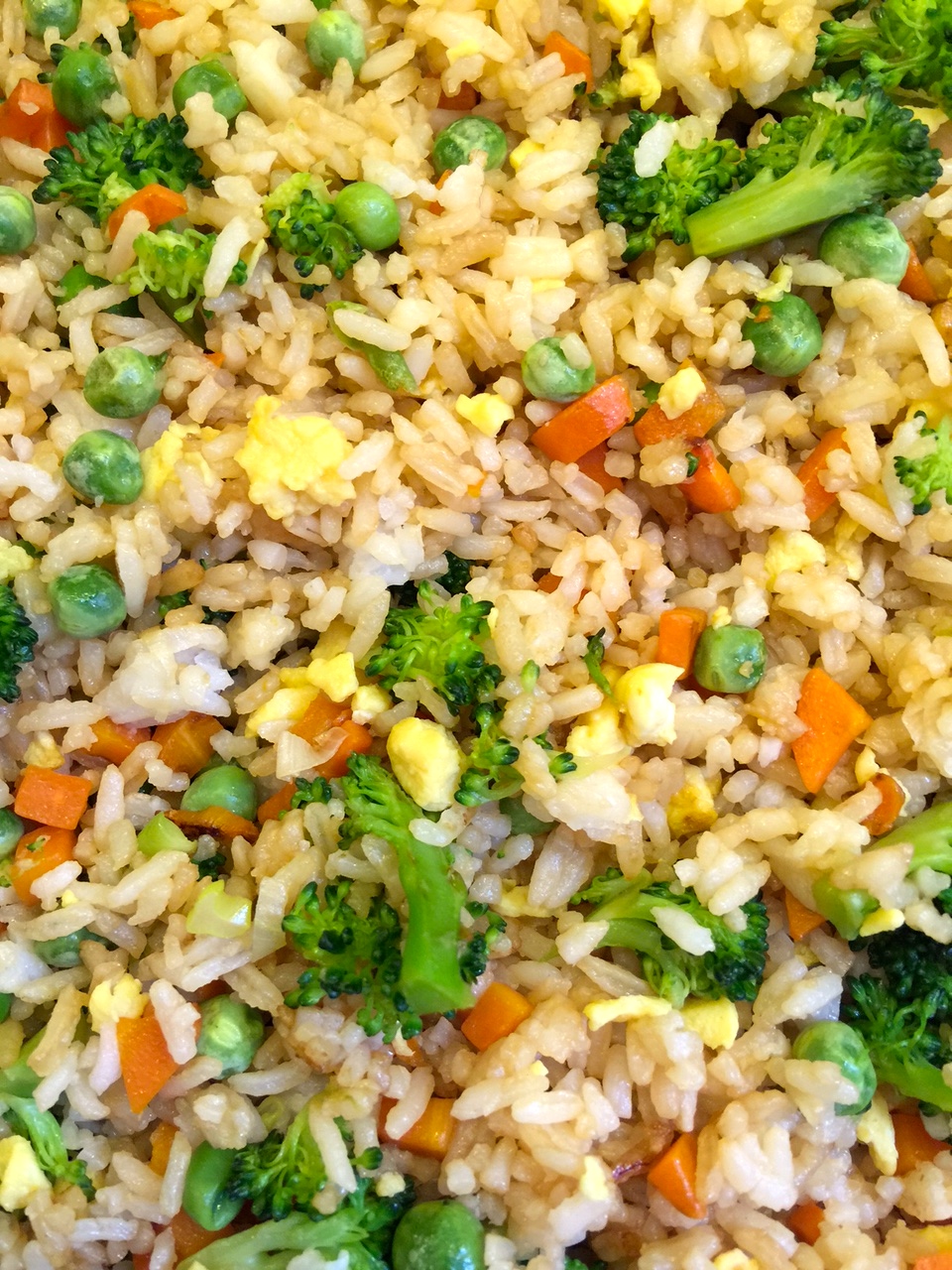 The rice, soy sauce, sesame oil, and egg are added last.
Quick and Easy Vegetable Fried Rice
4 servings
1 large egg, lightly beaten
2 tablespoons plus 2 teaspoons low-sodium soy sauce, plus 3 drops
½ teaspoon sesame oil, plus 3 drops
1 tablespoon plus 1 teaspoon vegetable oil
½ cup finely chopped carrots
2 cups very small broccoli florets (1/2 inch)
½ cup frozen peas, thawed
3 scallions, thinly sliced, white and light green parts only
4 cups cooked white or brown rice, cold or room temperature
In a small bowl add the beaten egg and stir in 3 drops of soy sauce and 3 drops of sesame oil. Mix well.
In a large nonstick skillet, over medium heat, add ½ teaspoon of the oil to the center of the skillet. When shimmering, add the egg to the oil and scramble the egg until it sets. Remove from the heat, chop the egg into small pieces and set aside.
Wipe the skillet clean, and over medium-high heat, add the remaining tablespoon of oil. When shimmering add the carrots, stirring frequently, and cook for about a minute. Add the broccoli and cook an additional 3 ½ minutes—until the broccoli is fork tender. Mix in the peas and scallions, cook for 1 minute, and add the rice. Mix well to incorporate the rice with the vegetables. Add 2 tablespoons plus 2 teaspoons of the soy sauce, ½ teaspoon of the sesame oil and mix well. Stir in the egg.
Spoon into individual bowls and serve.