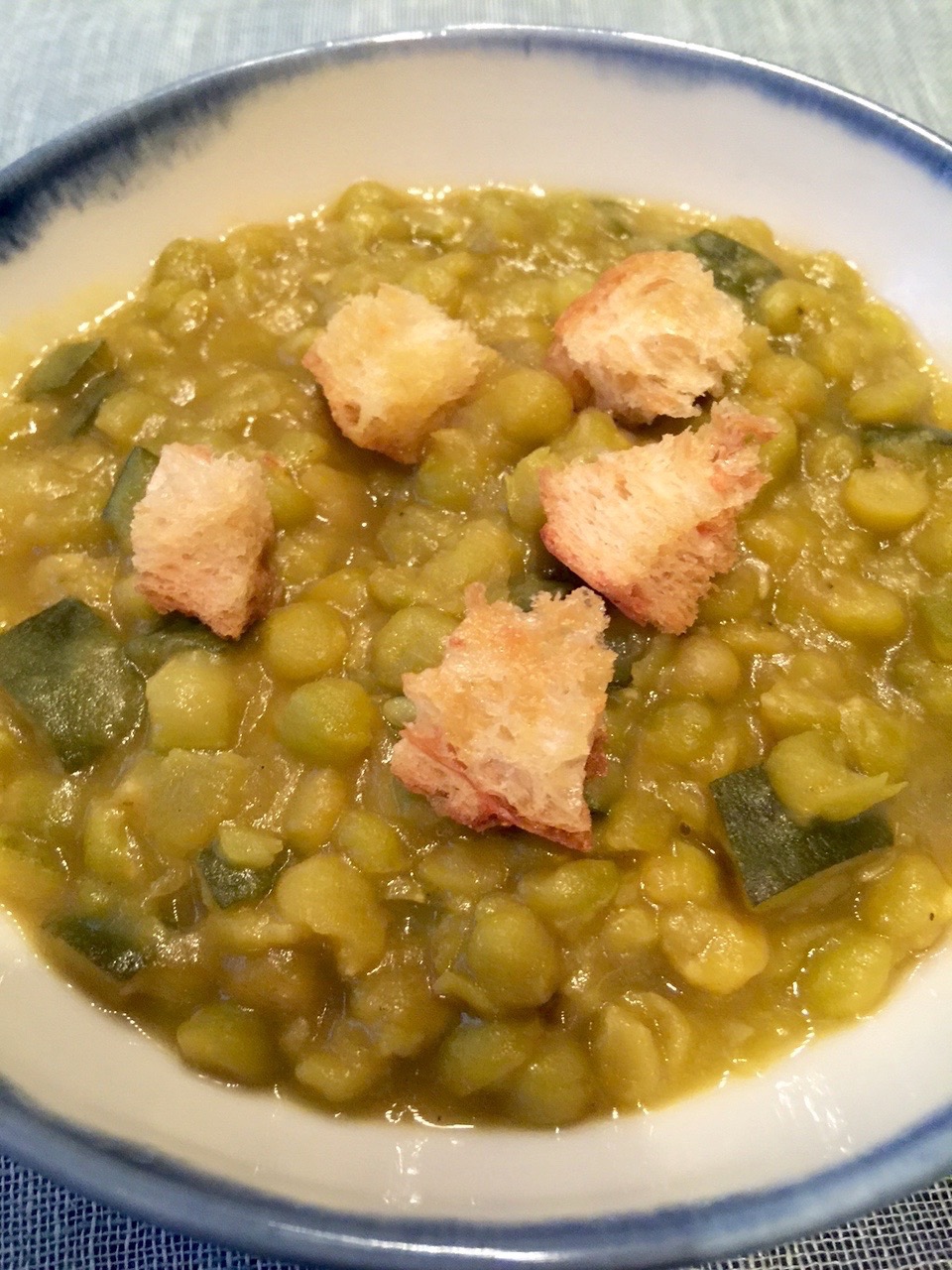 Pulses are getting a lot of hype lately and for good reason. They are rich in nutrients and fiber, a terrific source of protein, and they are available all year long. Our split pea soup is made with zucchini and rutabaga- a root vegetable that is a cross between a cabbage and a turnip. The combination adds an unexpected sweet and savory flavor to this hearty soup. We top each bowl with garlicky, crispy croutons giving each bite a delectable crunch. This soup is a meal in itself.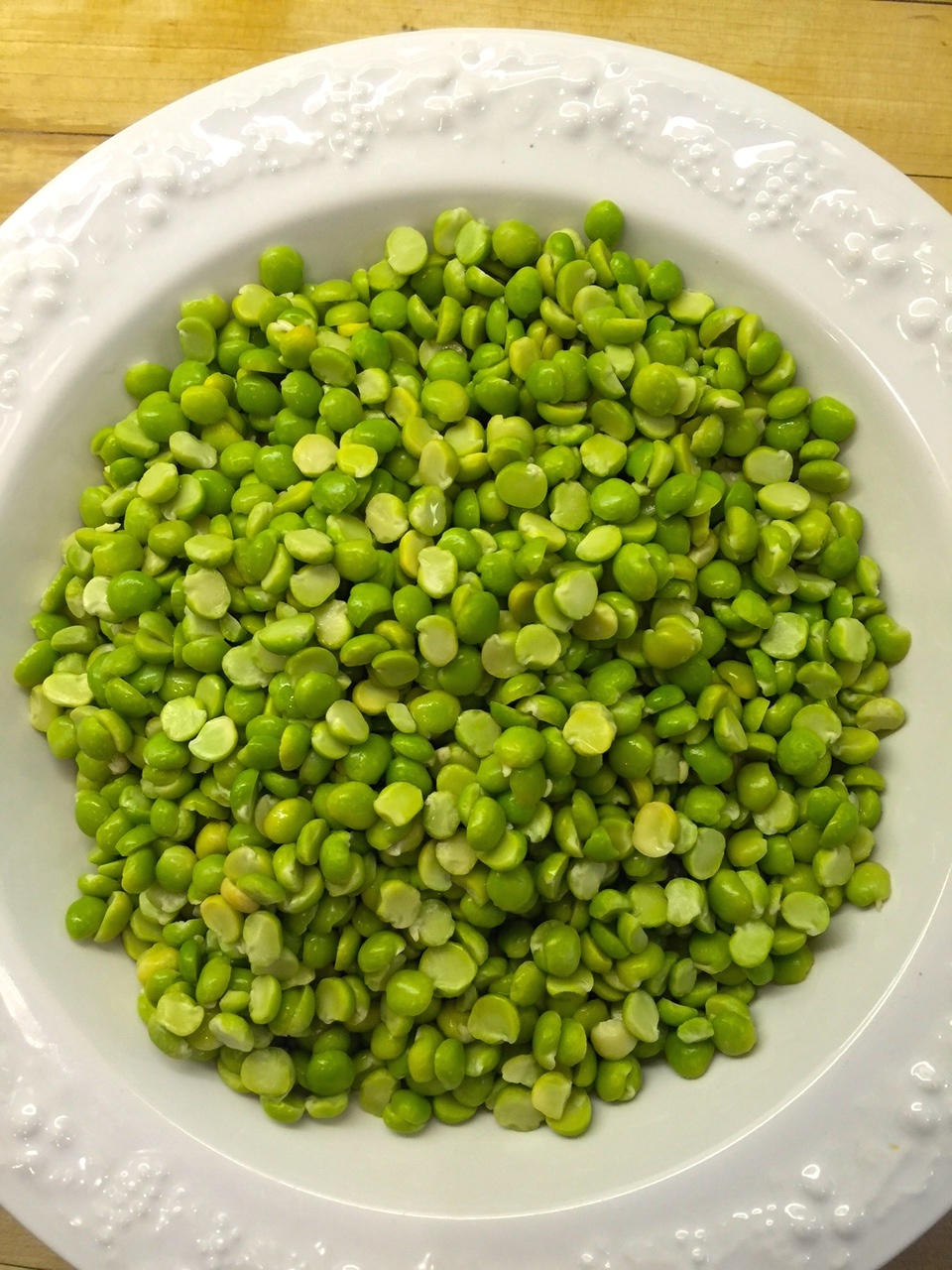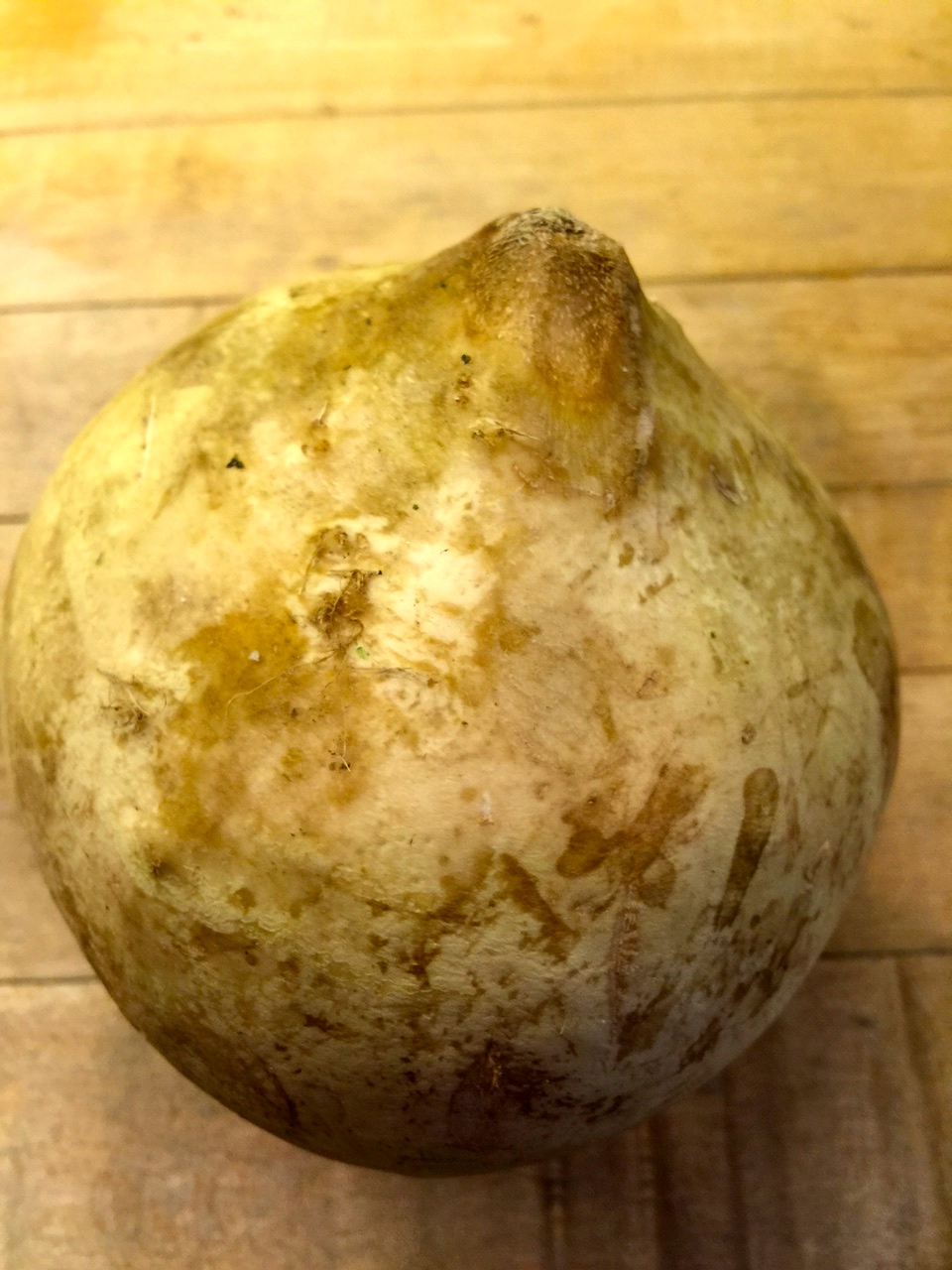 The rutabaga adds a unique flavor to this soup.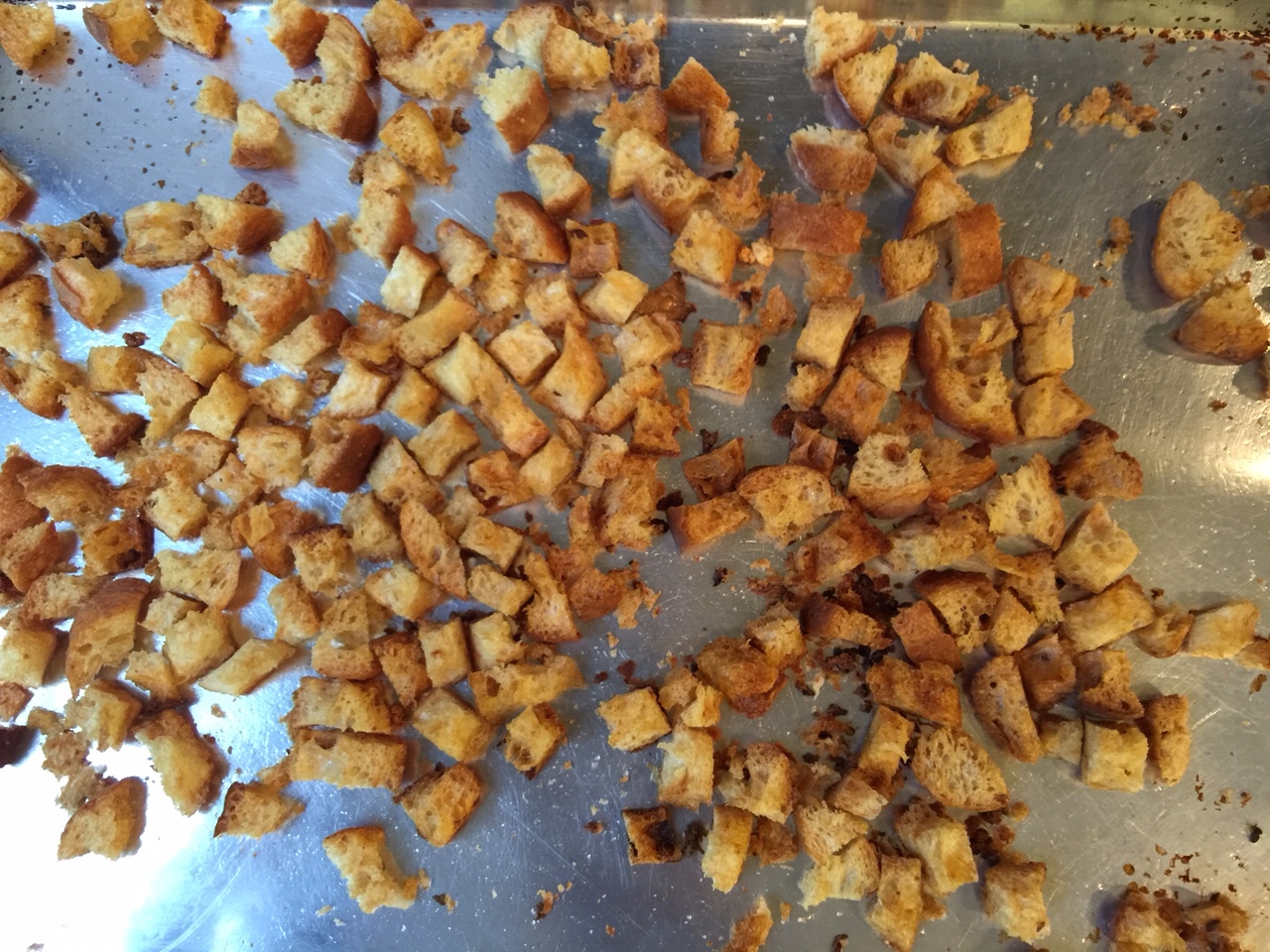 We make the croutons while the soup simmers.
Green Split Pea and Zucchini Soup with Rutabaga
6 servings
For the Soup:
1 ½ cups green split peas, soaked in water overnight or for several hours. Drained, rinsed in cold water and drained again
2 tablespoons extra virgin olive oil
1 ½ cups chopped yellow onion
2 cloves garlic, minced
½ cup peeled and diced rutabaga, cut into ½-inch cubes
2 ½ cups diced zucchini, cut into ½-inch cubes
7 cups low-sodium vegetable broth
½ teaspoon turmeric
Kosher salt
Freshly ground black pepper
For the Croutons:
½ baguette cut into ½-inch cubes (about 4 cups)
2 tablespoons extra virgin olive oil
2 cloves garlic, minced
Preheat the oven to 350°F.
For the Soup
Heat the olive oil in a large pot over medium-high heat. Add the onions and cook until soft, about 2 minutes. Lower the heat and add the garlic and stir for 1 minute. Add the rutabaga and stir for 2 minutes more. Add the zucchini and sauté for 1 minute. Pour in the broth, add the turmeric and mix well.
Raise the heat to high, bring to a boil, then reduce the heat to low and simmer uncovered, stirring occasionally, for 55 minutes or until the split peas are tender. Add 1½ teaspoons of salt and ¼ teaspoon of pepper.
For the Croutons
Meanwhile, in a large mixing bowl, combine the bread, oil, and garlic and mix together (hands work best for this) until the bread is coated. Spread the bread out on a rimmed baking sheet and bake until golden brown and toasted, about 18 minutes, flipping with a spatula halfway through.
Ladle the soup into individual bowls, top each with a handful of croutons, and serve.