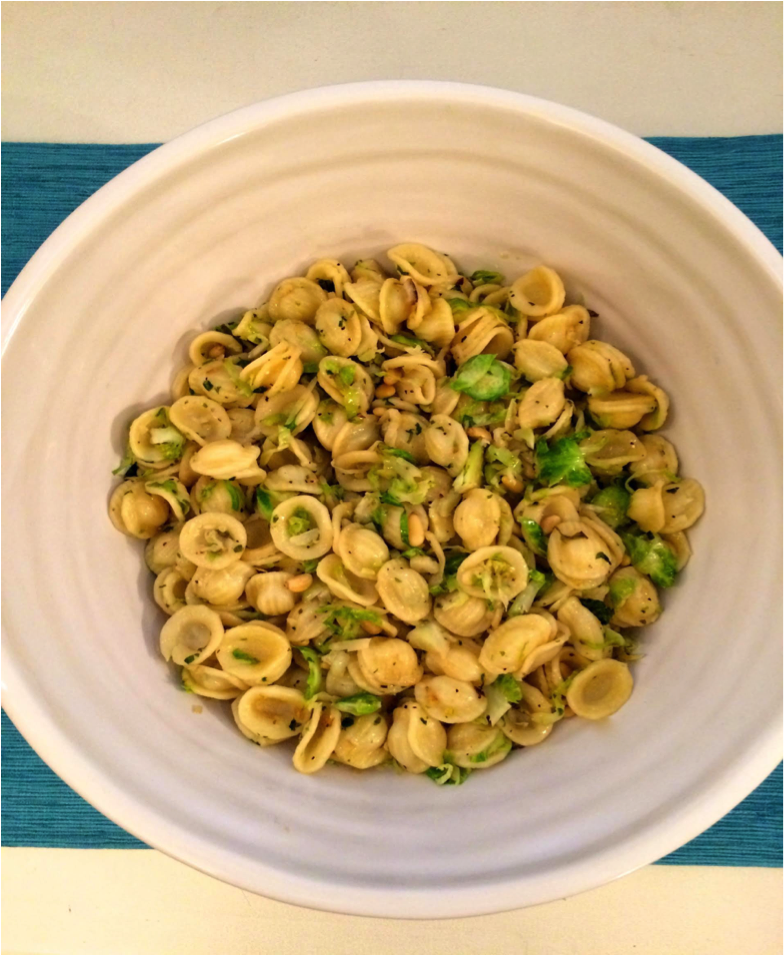 Growing up, we Pollans didn't consider Brussels sprouts edible. We figured something that smelly must taste even worse. This was one vegetable we tried to avoid eating at all costs. However, all that changed as adults—when we were introduced to an easy and scrumptious new way of preparing them—roasting! We add olive oil, salt and pepper, and pop them in the oven. It's that easy to make, and we love the taste. In fact, our kids and husbands can't seem to get enough of them too, which thrills us because Brussels sprouts are chock-full of nutrients—so they are incredibly healthy. We decided to take advantage of this "love" of a healthy vegetable and use it in another dish. We added them to pasta—a favorite in all of our homes. We sliced the Brussels sprouts very thinly, and then sautéed them in a pan with herbs, spices, and shallots, and added them to orecchiette pasta (you can substitute another pasta shape for the orecchiette). We then topped the dish with Parmesan cheese and pine nuts.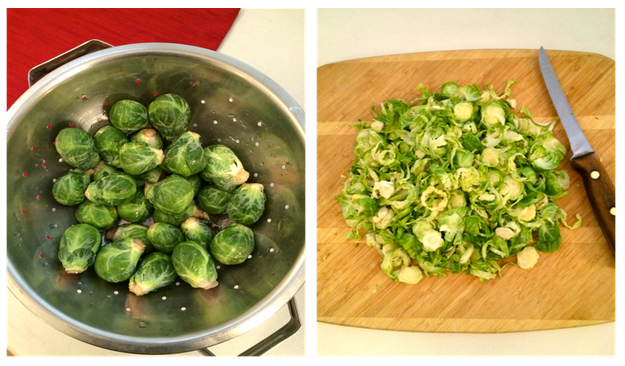 What's so great about roasted Brussels sprouts is their sweet and nutty flavor. By cooking the shaved sprouts in a skillet on top of the stove, and then letting them sit a couple of minutes before stirring, they caramelize. This gives them that sweet flavor that tastes so good.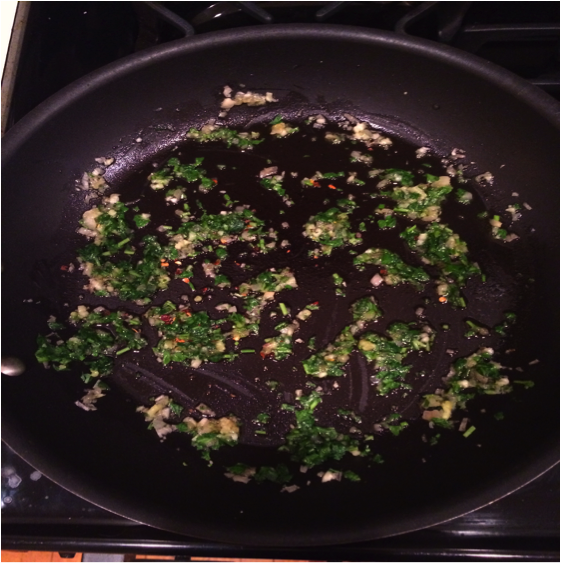 Be sure to stir the shallots and garlic frequently so the garlic doesn't burn.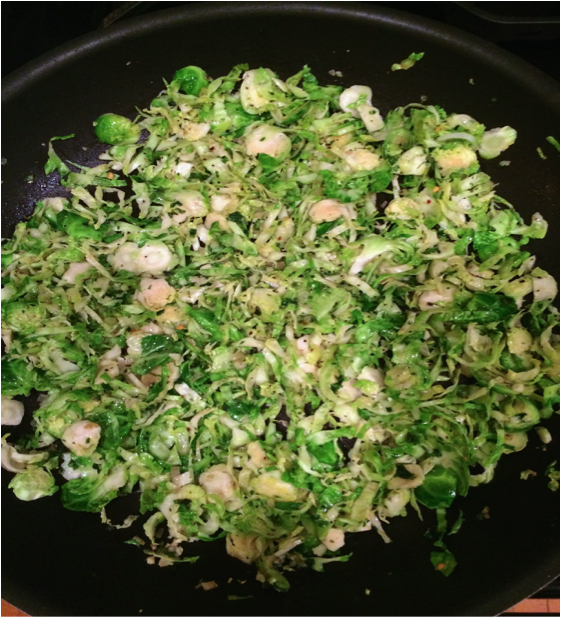 Orecchiette with Shaved Brussels Sprouts, Parmesan, and Pine Nuts
4 to 6 servings
Ingredients
2 tablespoons pine nuts
Kosher salt
1 pound orecchiette pasta
2 tablespoons extra virgin olive oil
2 tablespoons finely chopped shallots
2 large cloves garlic, minced
2 tablespoons chopped Italian (flat-leaf) parsley
1/8 teaspoon crushed red pepper flakes
1 pound Brussels sprouts, trimmed and very thinly sliced
Freshly ground black pepper
1 tablespoon unsalted butter
½ cup coarsely grated Parmesan cheese
Heat a small nonstick skillet over medium heat. Add the pine nuts and shake the pan occasionally until they begin to brown and give off a nutty aroma, about 3 minutes. Remove from the heat and set aside.
Meanwhile, bring a large pot of water to a boil over high heat. Add 1 tablespoon of salt and the pasta. Cook until al dente, about 1 minute less than the directions on the package. Reserve ½ cup of the pasta water and drain the pasta in a colander.
Heat the olive oil in a large nonstick skillet over medium heat. Add the shallots and garlic, and cook for 2 minutes, stirring frequently, taking care not to burn the garlic. Add the parsley, red pepper flakes, continue stirring, and cook for one minute more.
Add the Brussels sprouts, ½ teaspoon of salt and ¼ teaspoon of black pepper, and sauté until the vegetables begin to soften—about 3 minutes. Spread the vegetables in the pan and press down to flatten with the back of a wooden spoon. Let them brown for 1 to 2 minutes and then stir and repeat. Reduce the heat to low, add the butter, and mix well. Stir in the cooked pasta. Add 2 to 3 tablespoons of the pasta water, or as desired, to moisten the sauce.
Stir in the Parmesan cheese and toasted pine nuts, and serve hot.