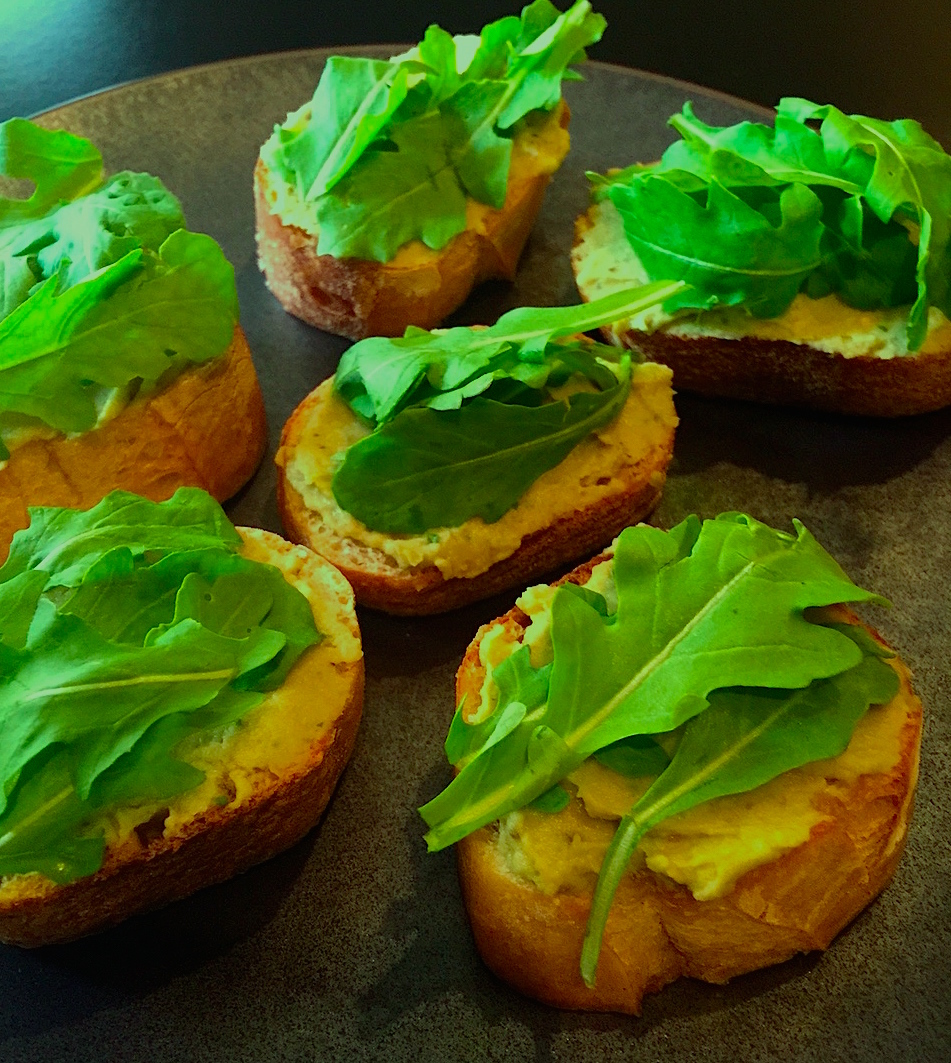 These Creamy Avocado and Chickpea Bruschette are a perfect hors d'oeuvres for entertaining. They are ever so easy to make, delicious, and remarkably healthy. The lime juice along with avocado, chickpeas, and cilantro, combine to make a delightful and unique spread.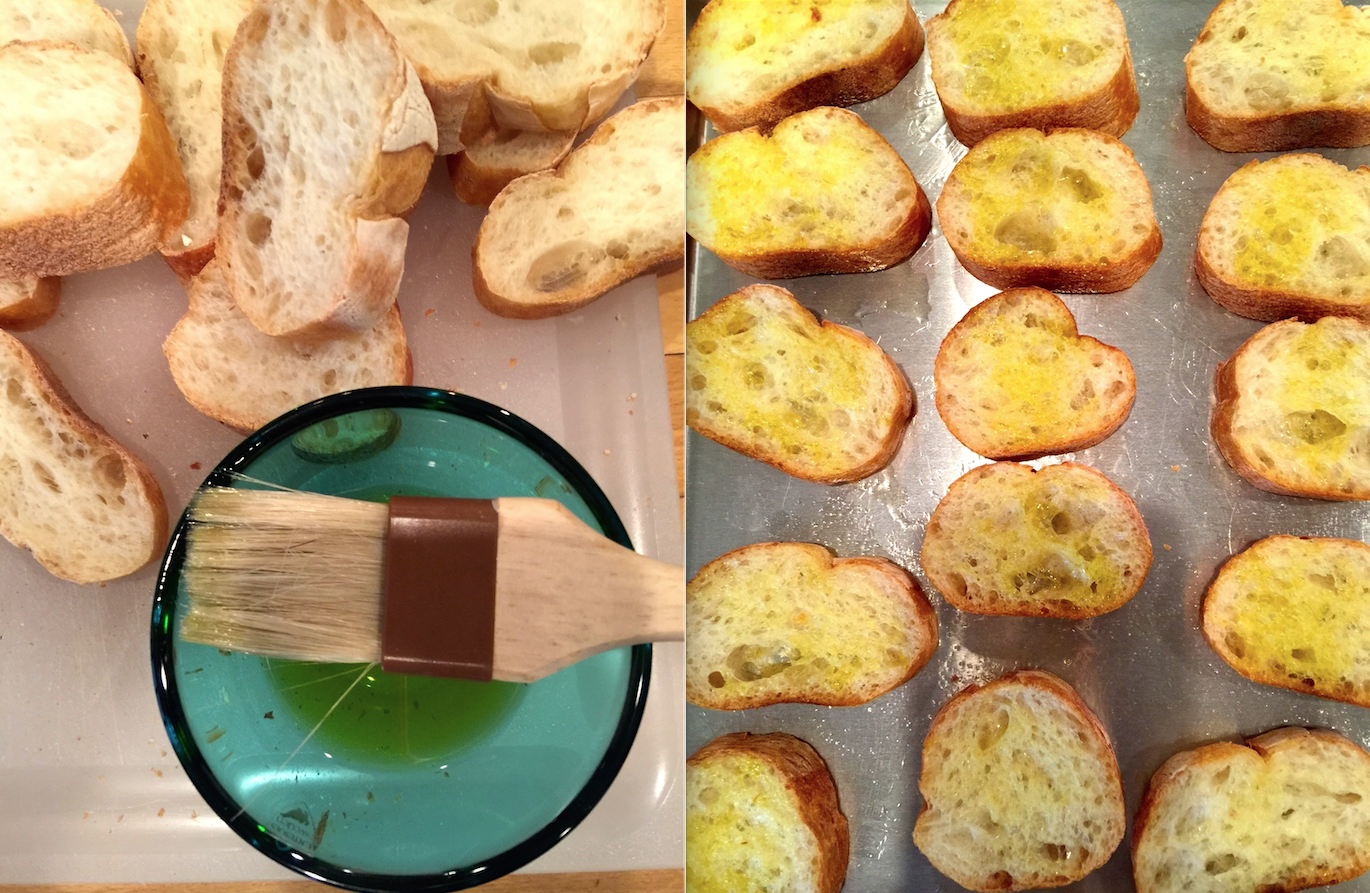 We brush olive oil on both sides of the bread and bake it in the oven.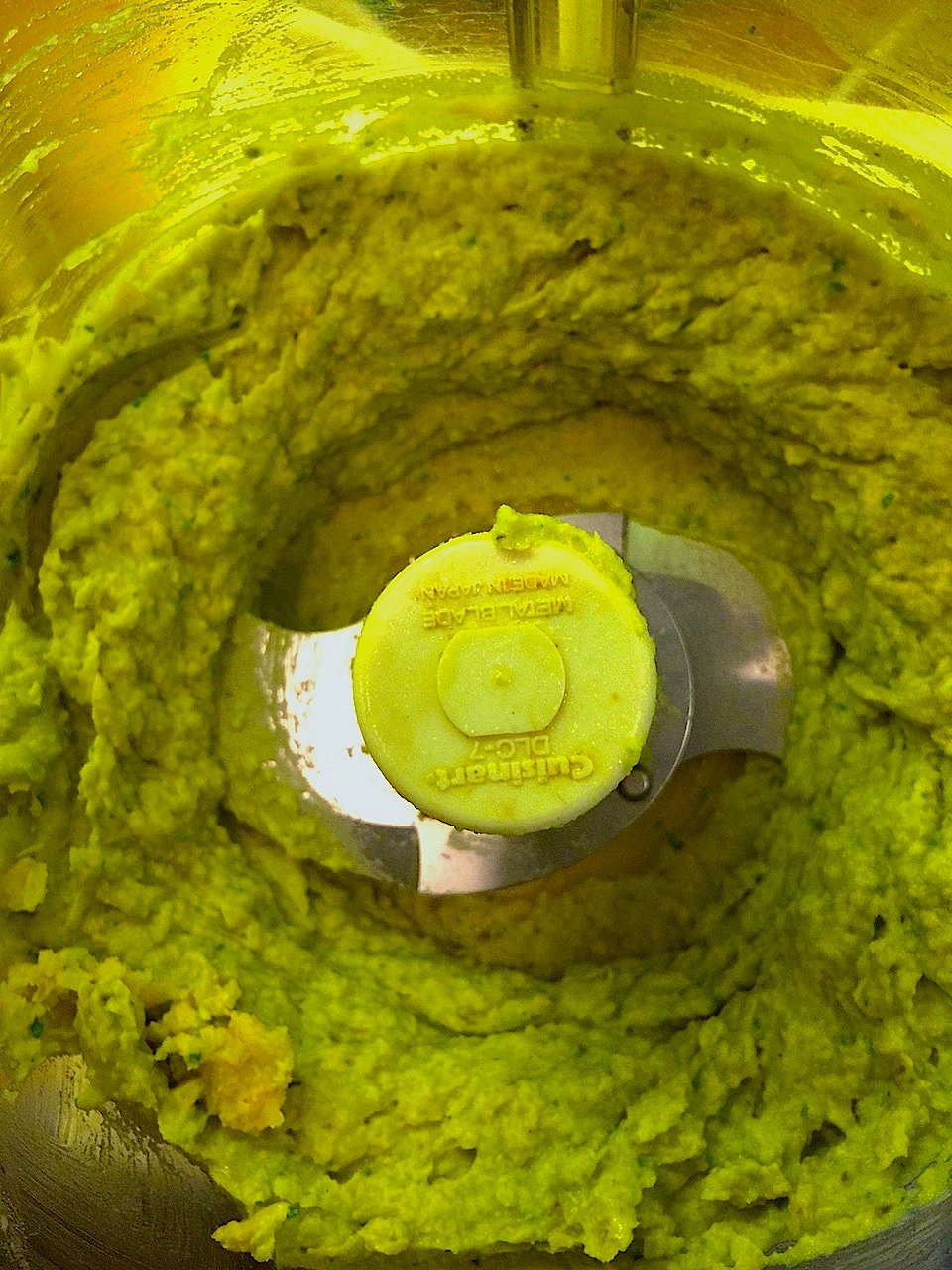 All the ingredients are added to the food processor.
Creamy Avocado and Chickpea Bruschetta
8 to 10 servings
1 baguette, cut into ¾-inch slices
5 tablespoons, plus 1 teaspoon extra virgin olive oil
2 cloves garlic, each cut in half
One 15-ounce can organic garbanzo beans, rinsed and drained
1 1/2 tablespoons fresh lime juice
1 ripe avocado, halved and pitted
Sea salt
Freshly ground black pepper
1 tablespoon chopped cilantro
1 small bunch baby arugula
Preheat the oven to 425°F.
Place the bread slices on a rimmed baking sheet. Brush both sides of the bread with 3 tablespoons of the olive oil. Bake in the oven for 6 minutes. Remove and rub the surface of each toast with 2 halves of the garlic cloves and set aside.
Meanwhile, in a food processor combine the chickpeas, 2 tablespoons plus 1 teaspoon of olive oil, the 2 remaining garlic halves, and the lime juice, and pulse until the mixture turns into a stiff paste. Scoop out the avocado flesh and add it to the chickpea mixture. Add 1/2 teaspoon of salt, 1/8 teaspoon of pepper, and the cilantro, and pulse again until smooth. 
Spread the avocado and chickpea mix generously on each toast. Top each one with a few of the arugula leaves and serve.