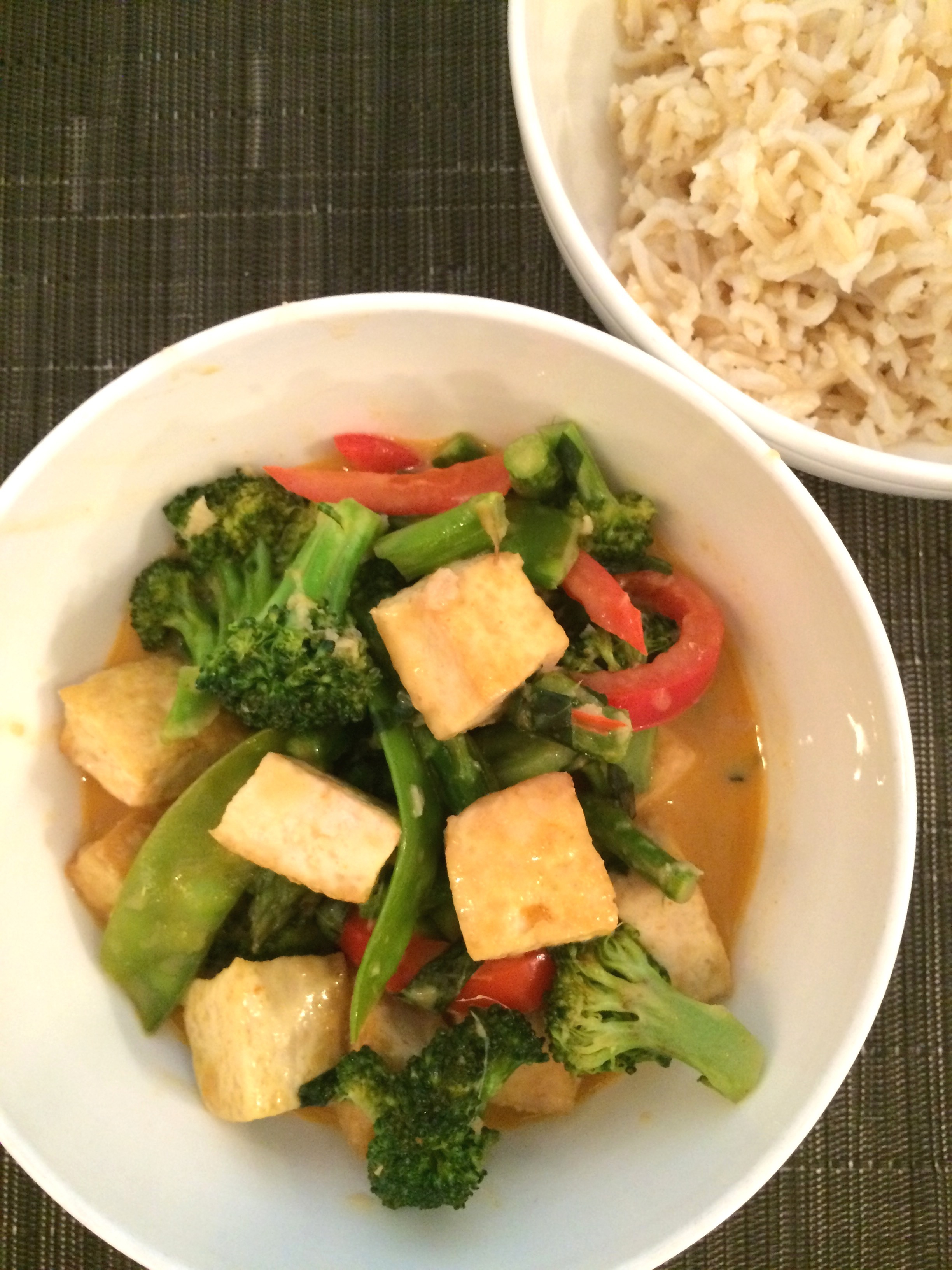 Sometimes we have a craving for a particular dish—and this is how our Coconut Red Curry With Tofu And Vegetables came about! This is a healthy, vegan recipe featuring fresh vegetables and tofu. We love curry—all different kinds—and we were in the mood for a curry with coconut milk. Having eaten a lot of curry in restaurants all over the city, we felt the consistency of the tofu was important and noted that the best tofu curry had just the right texture. We like the tofu to be firm on the outside yet still moist and chewy. We pan-fried it first before we added it to our vegetables and curry sauce and we couldn't have been more pleased! We chose spring and summer vegetables like asparagus and snow peas, along with broccoli and bell pepper—they seem to go so well with the curry flavor. If these are not available you can easily make substitutions.
We were amazed at how many different brands of red curry paste there are. We settled on Thai Kitchen brand for two reasons—we like its deep, rich flavor, and it is widely available in most supermarkets.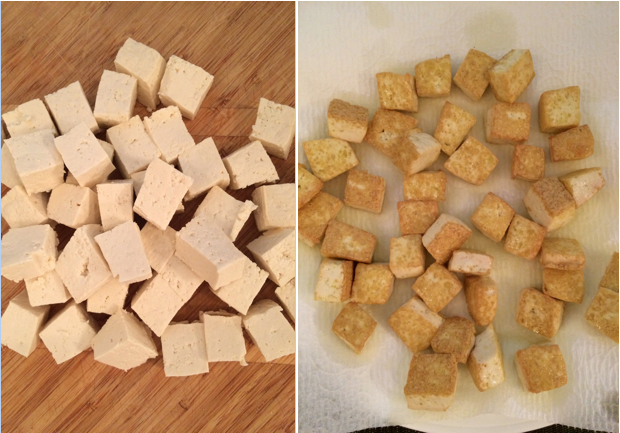 We panfry the tofu first for a chewy and moist texture.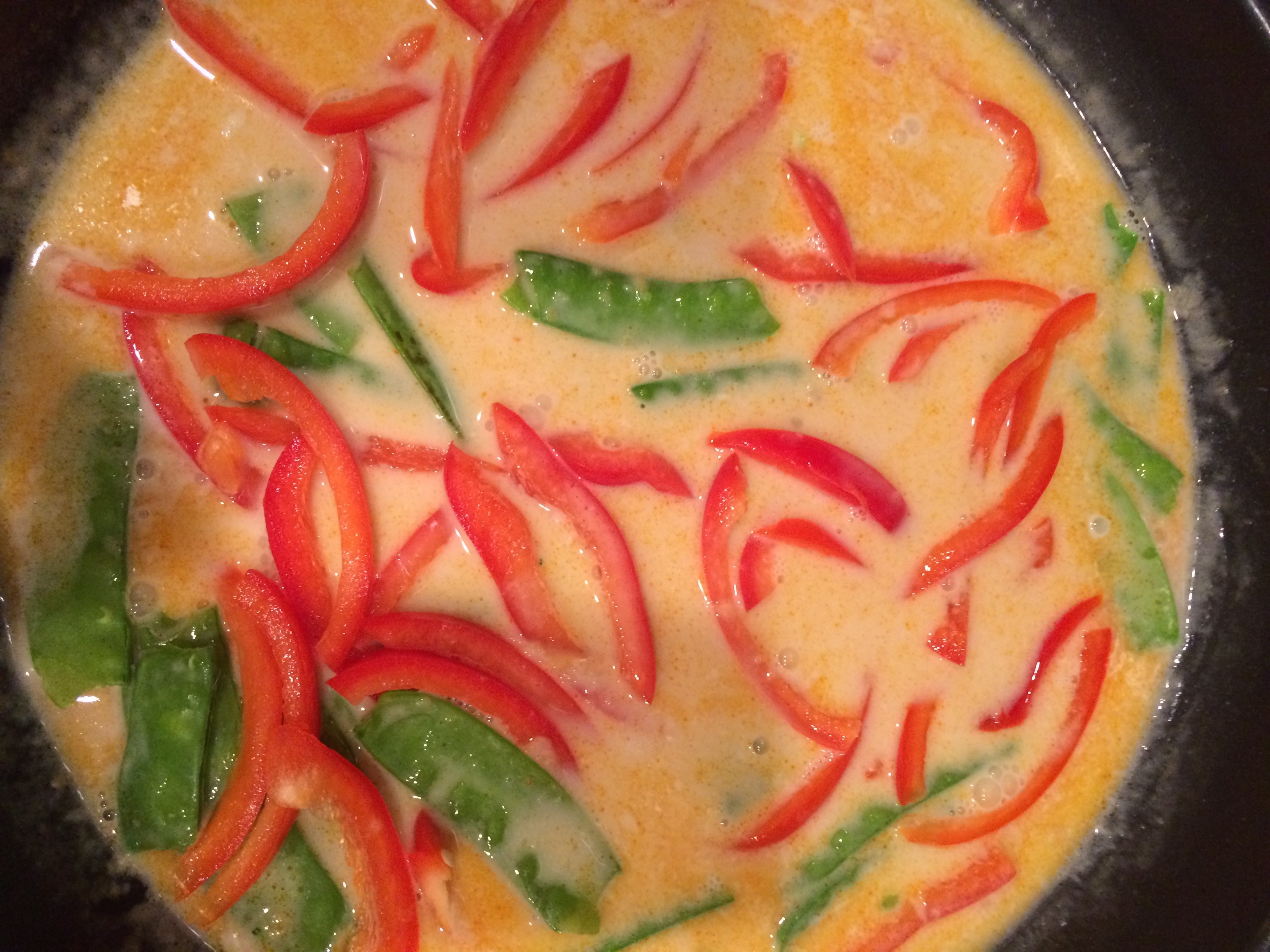 We add the peapods and red peppers and then cover the skillet. This way the vegetables are crisp yet tender.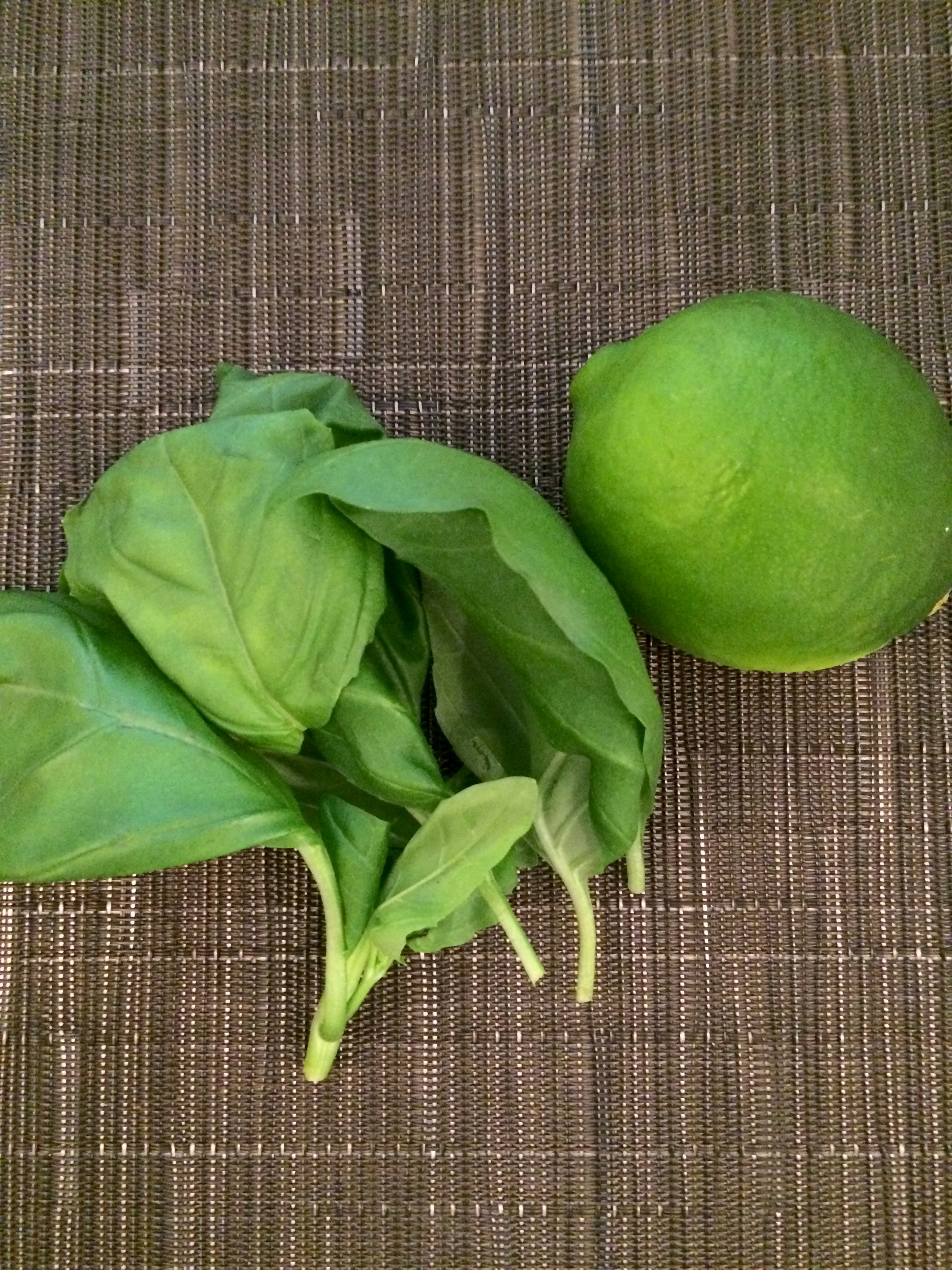 The lime juice and basil are added right before serving.
 Coconut Red Curry With Tofu And Vegetables
4 servings
One 14-ounce package extra firm organic tofu, drained
1 1/2 cups brown basmati rice, rinsed
5 tablespoons extra virgin olive oil
2 1/2 cups broccoli florets
1 cup chopped asparagus, 1-inch pieces
3 garlic cloves, minced
2 teaspoons minced fresh ginger
3/4 tablespoon red curry paste (we like Thai Kitchen brand)
One 13.5-ounce can organic, unsweetened coconut milk
1 tablespoon low-sodium soy sauce
3 teaspoons light brown sugar
1 cup sliced red bell pepper, 1/4-inch wide strips
1 cup peapods, trimmed
Kosher salt
1 tablespoon fresh lime juice
1/3 cup chiffonade fresh basil
Crushed red pepper flakes (optional)
Place the tofu on several layers of paper towels on either a plate or cutting board. Cover with more paper towels, place a plate or another cutting board on top, and rest a weight, such as a small skillet, on top of that. This will press the excess liquid from the tofu. Let the tofu drain for at least 30 minutes. Cut into 1-inch cubes.
Meanwhile, cook the rice according to the directions on the package and set aside.
Line a plate with paper towels and set aside (this is for draining the cooked tofu).
In a large nonstick skillet over medium-high heat, heat 3 tablespoons of the olive oil until shimmering. Place the tofu in the pan. Cook undisturbed until golden, 5 to 6 minutes. Flip (we like using tongs for this) and cook until golden brown on the other side, about 6 minutes more. Drain on the paper towel-lined plate and set aside.
Wipe out the skillet with paper towels and heat 1 tablespoon of olive oil over medium heat. Add the broccoli and asparagus and sauté until lightly brown, 6 to 8 minutes. Transfer the vegetables to a bowl and set aside.
Wipe the pan clean with paper towels and let it cool. Heat the remaining 1 tablespoon of olive oil over medium heat. Add the garlic and stir frequently, taking care not to burn. Add the ginger and the red curry paste and cook another minute stirring frequently.
Add the coconut milk, 1/4 cup of water, soy sauce, sugar and stir. Add the bell pepper strips, peapods, and 1/2 teaspoon of salt.
Reduce the heat to low, and continue to cook, covered, until the pea pods are slightly tender but still crisp, 7-8 minutes.
Add the broccoli and asparagus, and tofu to the skillet with the peapods and peppers and mix. Remove the skillet from the heat and stir in the lime juice and basil. Season with salt to taste and crushed red pepper flakes if desired. Divide the rice and curry into bowls, and serve hot.