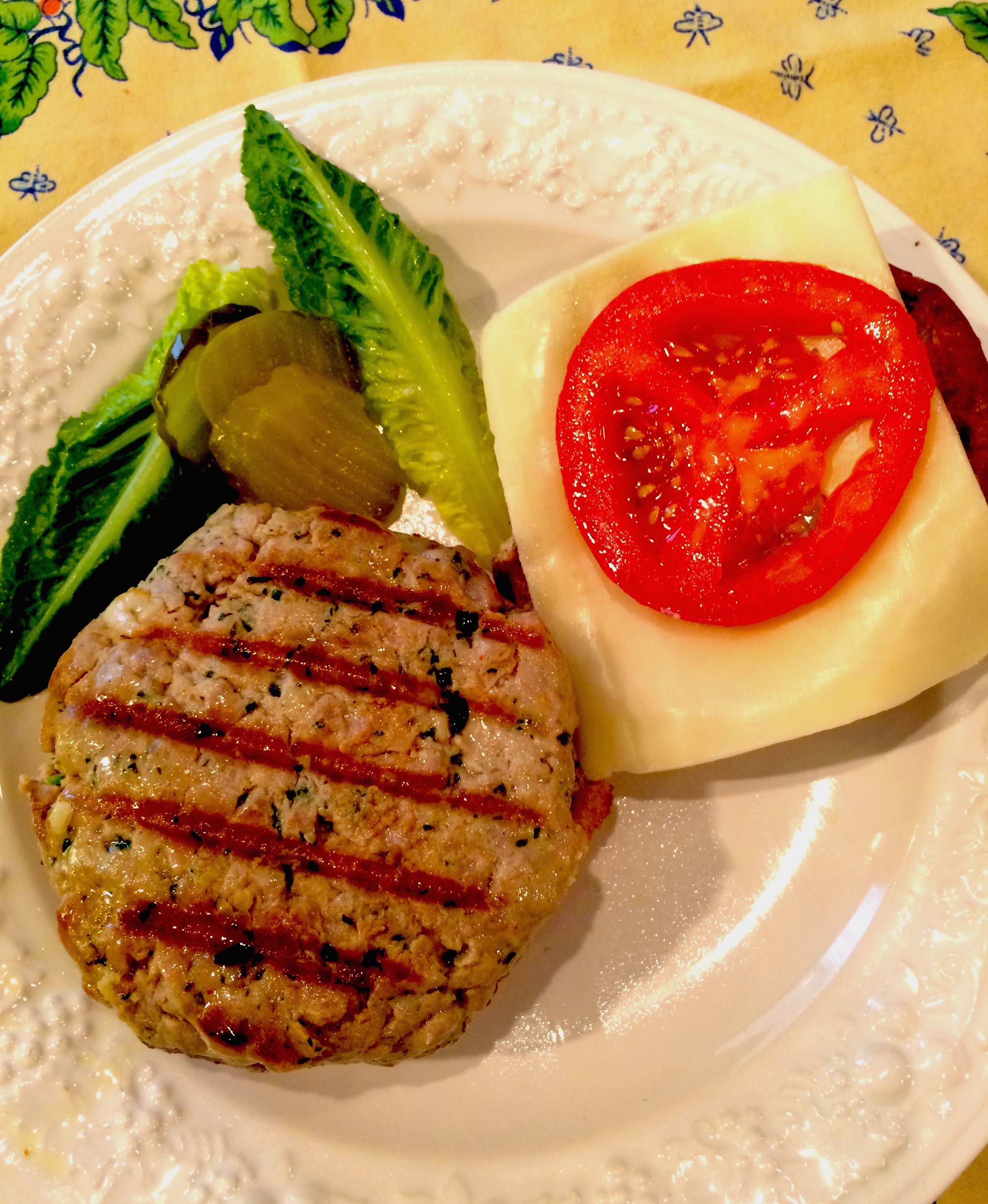 Given all our good intentions of eating fish more frequently –and how hard we try to incorporate it into our weekly menu– more often than not we fail. But now that summer is here we have an easy solution, tuna burgers. We've experimented with a number of tuna recipes only to have the burgers fall apart before we can place them in their buns. But these burgers hold their shape and are a snap to make, either on the grill or on a grill pan on the stove. We like to spice them up by adding mustard, cilantro, and cayenne pepper to the tuna, and we serve them with an assertive sauce.
There's no need to use a meat grinder for the fish. We've discovered that after placing the tuna in the freezer for 10 to 12 minutes, a large sharp knife quickly and easily does the job of chopping the tuna into the texture of hamburger meat.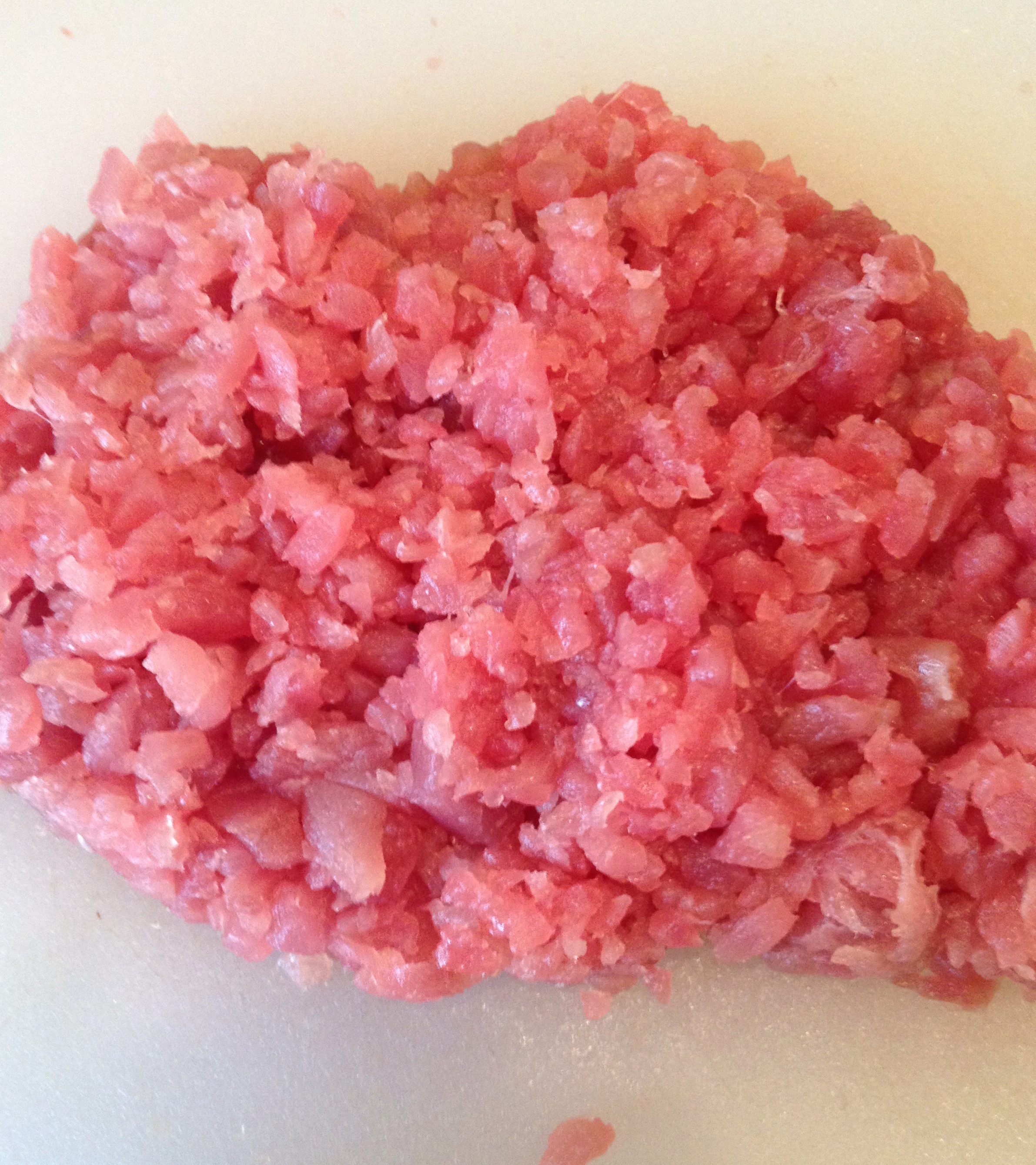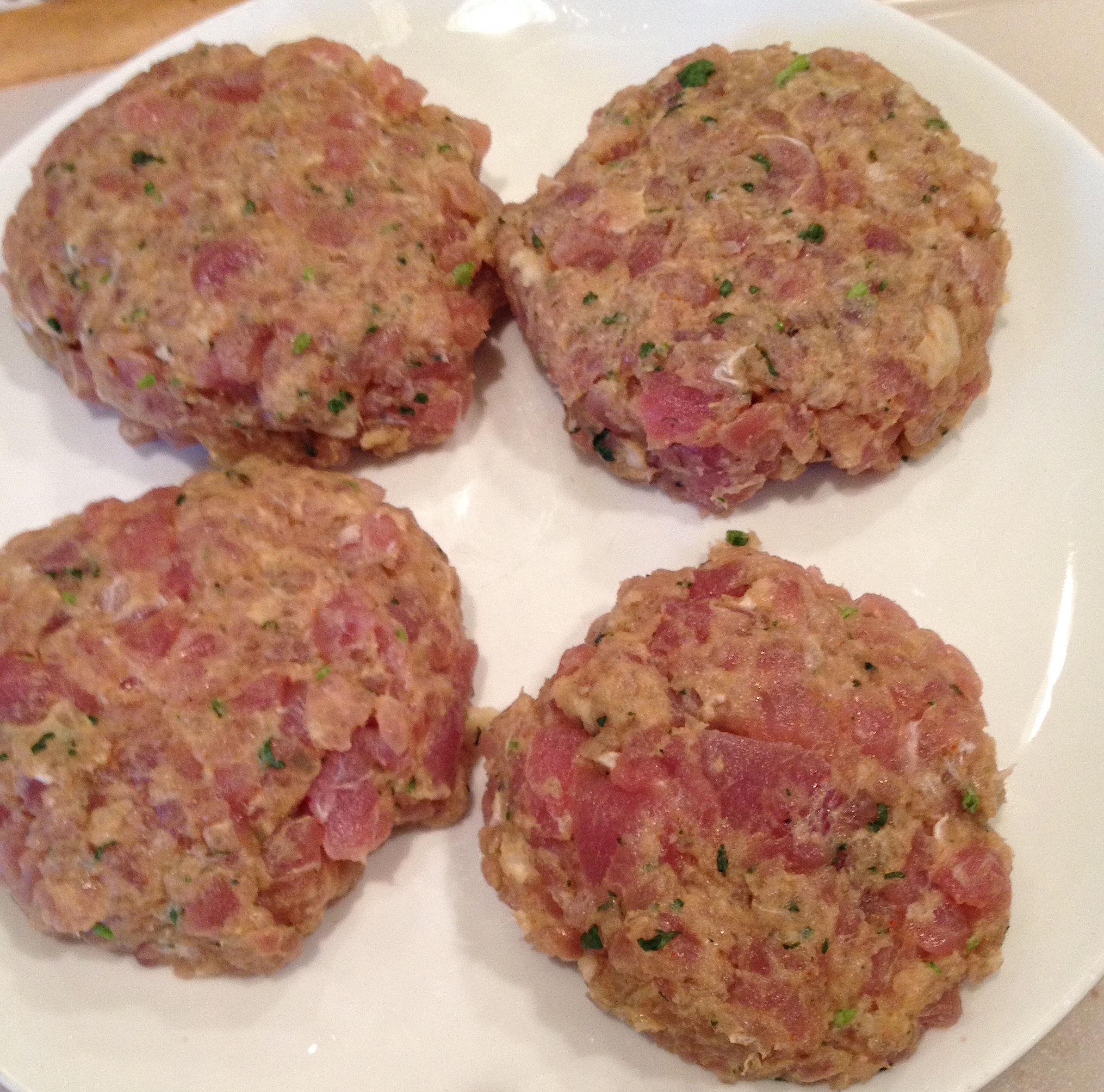 Sriracha Hot Chili Sauce (a.k.a. " Rooster Sauce") is totally addictive– spicy, tangy, with just a hint of sweet. It's made from red chili peppers, garlic, distilled vinegar, salt, and sugar. It's so popular you can find it just about everywhere–supermarkets, grocery stores, and mom and pop operations. Though it's terrific straight from the bottle, we love it mixed with mayonnaise for a speedy– and delicious– creamy topping for burgers.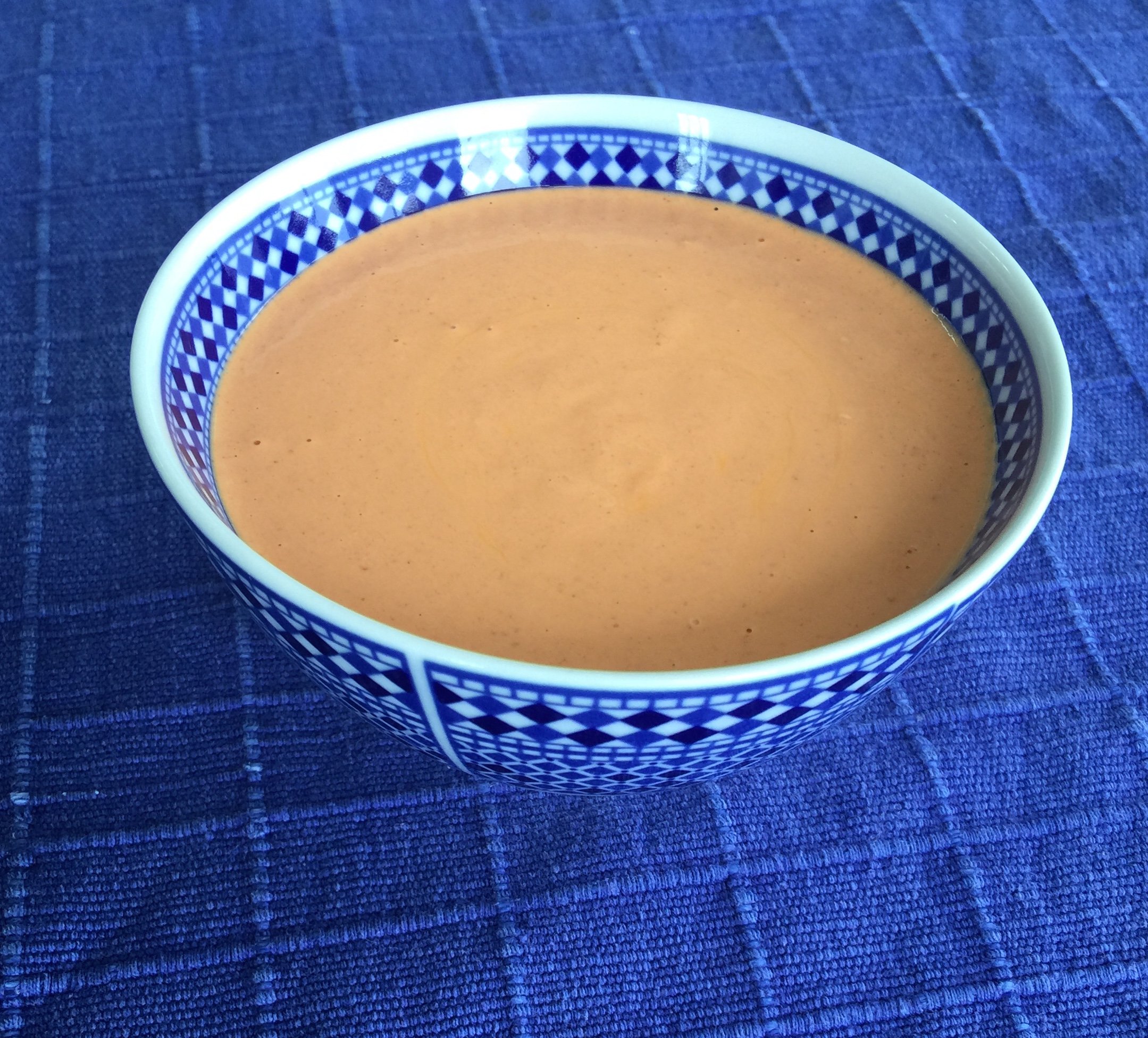 Savory Tuna Burgers with a Zesty Sauce
4 servings
For the Zesty Sauce
1 tablespoon Sriracha Hot Chile Sauce, or to taste
3/4 cup mayonnaise
1 tablespoon organic low-sodium soy sauce
1 teaspoon freshly grated ginger
For the Tuna Burgers
1 1/2 pounds sushi-grade tuna
1 1/2 tablespoons of grated onion
3 teaspoons minced garlic
1/2 teaspoon finely grated ginger
2 tablespoons chopped cilantro
3 tablespoons Dijon mustard
1/4 teaspoon cayenne pepper
Kosher salt
Freshly ground black pepper
1 tablespoon of extra virgin olive oil, or more for brushing the patties
Organic olive oil cooking spray
4 hamburger buns (preferably whole-grain)
Your favorite burger toppings for serving
For the Zesty Sauce
Place all the sauce ingredients in a small bowl and mix thoroughly to combine.
For the Tuna Burgers
Place the tuna in the freezer for 10 to 15 minutes until firm.
Using a large sharp knife chop the tuna into the size of hamburger meat.
In a mixing bowl combine the onion, garlic, ginger, cilantro, mustard, cayenne pepper, 1 teaspoon of salt, and 1/8 teaspoon of pepper. Add the tuna and mix thoroughly to combine. Divide the mixture into 4 even-sized patties and lightly brush each side of the patties with olive oil.
Spray the grill pan with the olive oil spray, heat the pan to medium-high, and add the burgers. Cook for 2 minutes on each side for rare, 3 to 4 for medium rare.
Place the burgers on buns, spread them lightly with the Zesty Sauce, and serve with your favorite burger toppings.