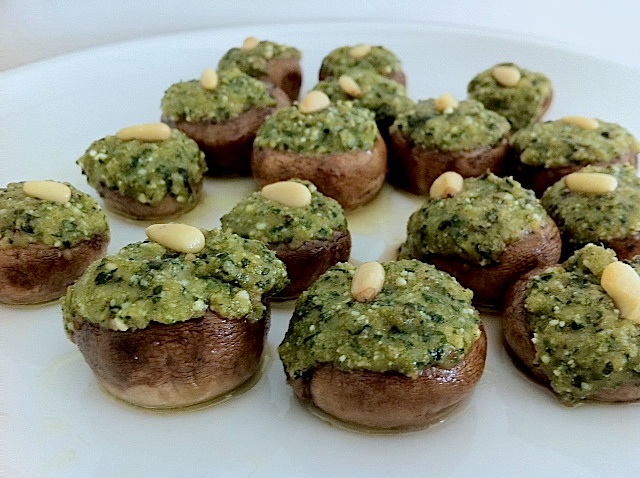 These healthy mushrooms are quick and easy to prepare, yet impressive looking and real crowd pleasers.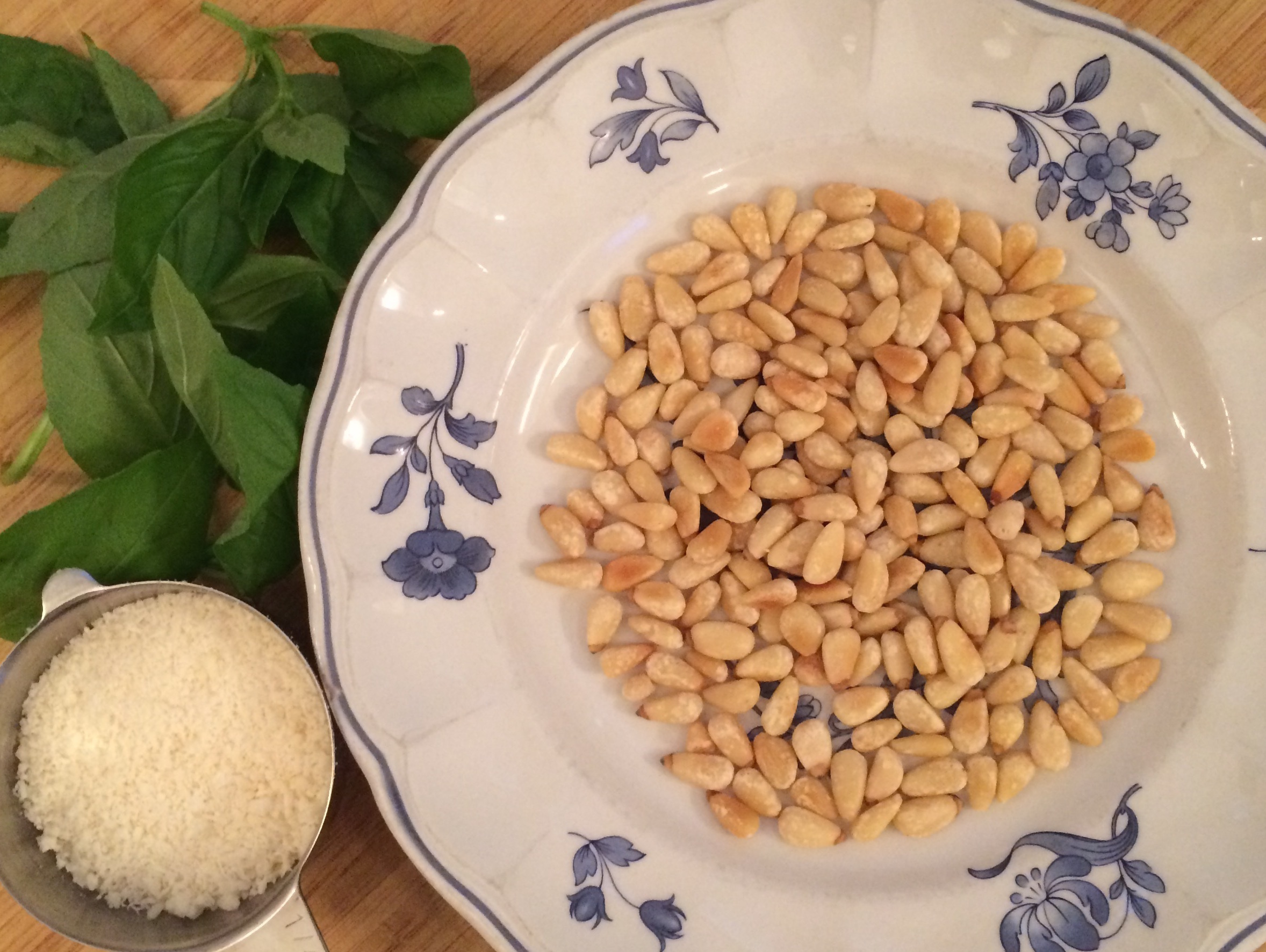 Make fresh basil pesto or you can use your favorite store bought.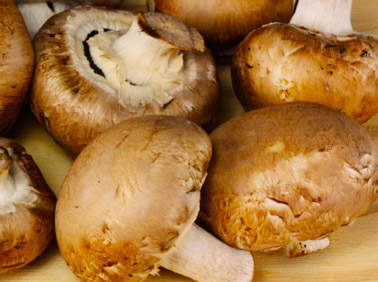 You can use either cremini or button mushrooms.
Pesto and Parmesan Stuffed Mushrooms
8 to 10 servings
1 cup basil pesto
1/2 cup grated Parmesan cheese
2 tablespoons plain breadcrumbs
24 medium-size button or cremini mushrooms, stemmed
24 pine nuts
Organic olive oil cooking spray
Set a rack in the middle of the oven and preheat the oven to 375° F.
Combine the pesto, Parmesan cheese, and breadcrumbs in a mixing bowl. Using a small spoon stuff the mushrooms with the pesto mixture, being careful not to overstuff, and place a pine nut in the center of each.
Lightly spray a rimmed baking sheet with the olive oil and arrange the mushrooms on it in a single layer. Bake on the middle rack of the oven for 8 to 10 minutes, until golden brown. Remove from the oven, let cool for 5 minutes, and serve.