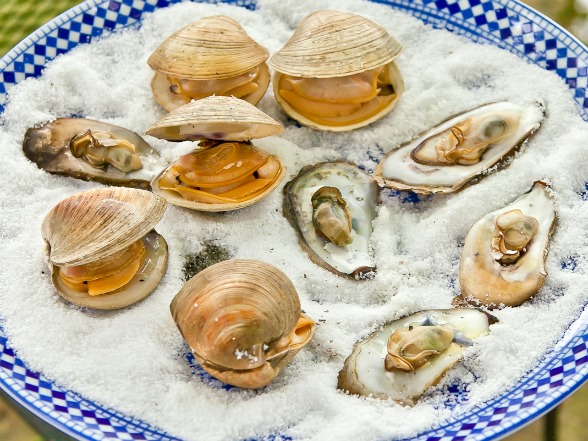 Photo Glenn Koetzner
We adore spending an early morning or late afternoon clamming, and we love eating clams–and oysters–too. Yet no matter how many tricks or techniques we try, opening them is always a hassle. Finally, we had an ever so clever brainstorm– we let the grill do the shucking for us. Voila! Summer's easiest hors d'oeuvre.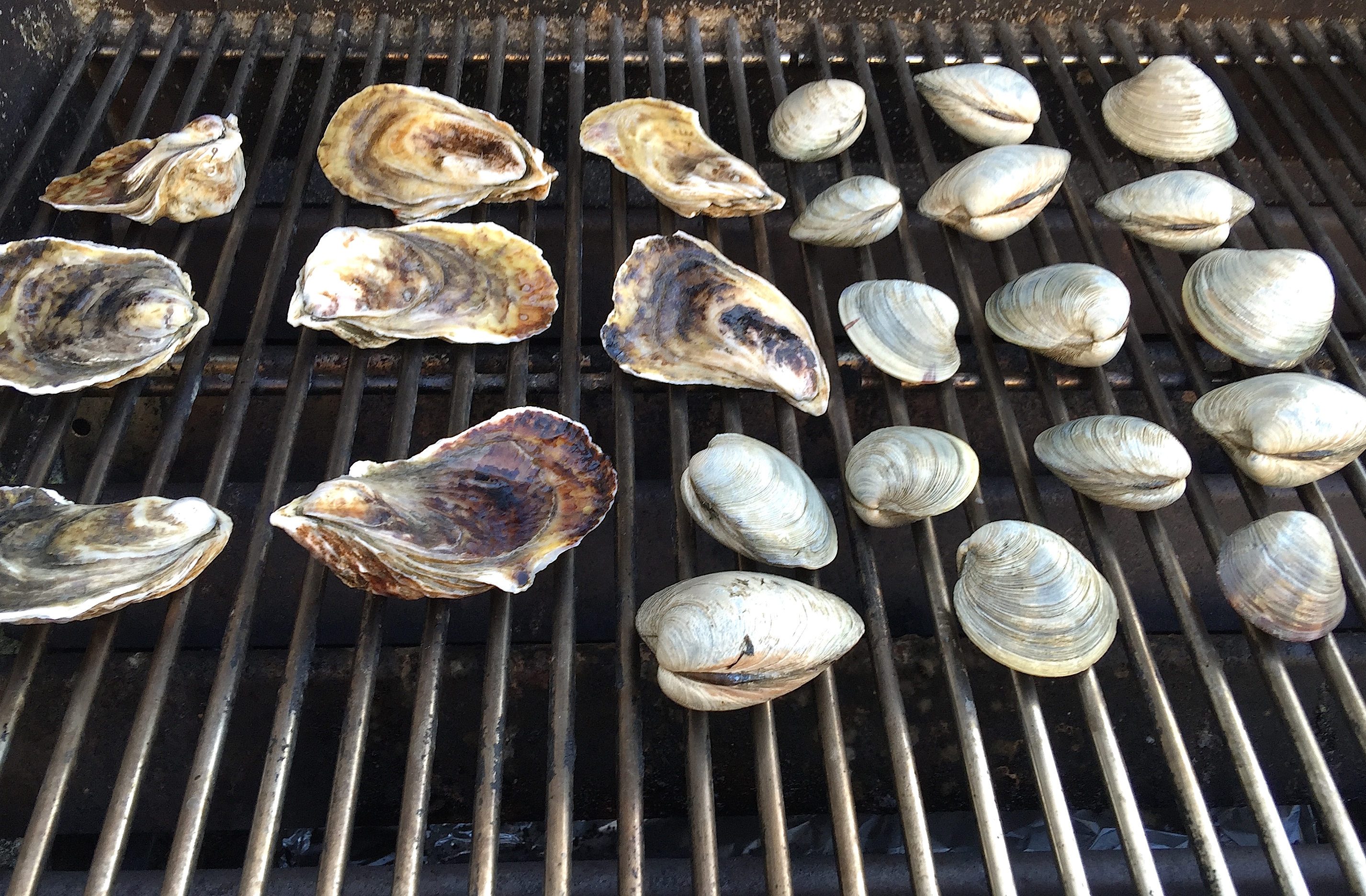 Grilled Clams and Oysters
4 to 6 servings as an appetizer
Kosher salt
10 to 16 Little Neck clams, rinsed
8 to 10 large oysters, scrubbed
2 lemons, quartered
Your favorite hot sauce
Line a platter with kosher salt.
Heat a charcoal grill to hot or set a gas grill to high. Place the clams in a single layer on the grate, and lay the oysters in a single layer with the cupped side down, to retain the juices.
Close the grill and cook just until the clams and oysters open, about 5 to 7 minutes, taking a peek after 3 minutes. Using tongs remove the clams from the grill, and remove each oyster the minute the top shell opens (even if it only opens slightly). Set the bivalves on the salt-lined platter, add a spritz of lemon or a dash of hot sauce, and serve.