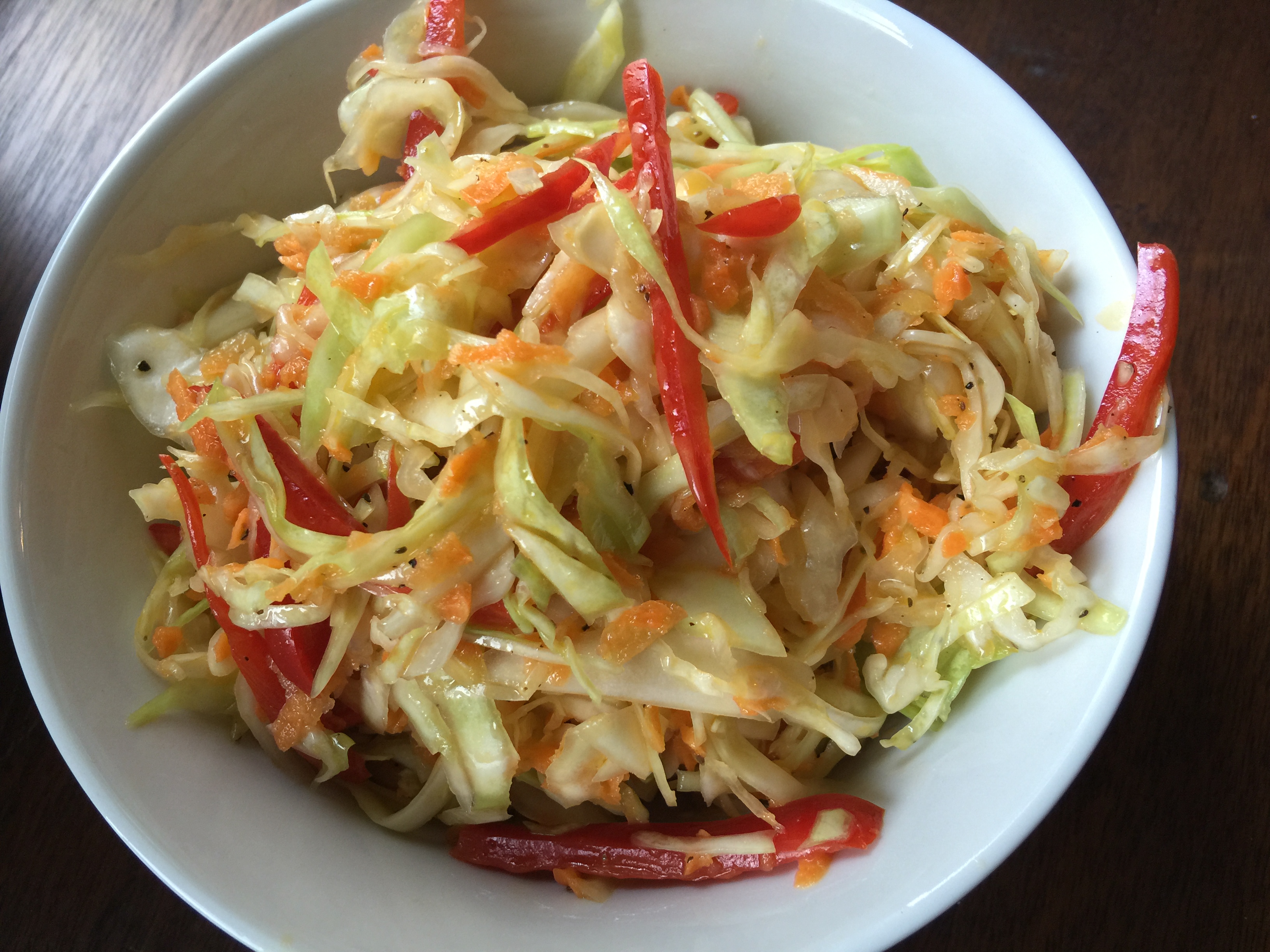 In this wonderful era of uncommon salads, cabbage slaw is often overlooked––and it shouldn't be. This is a delicious, light, and healthy coleslaw you can feel guiltless about eating and serving. We love it paired with a whole host of different dishes and cuisines—from barbecue, to Mexican dishes, to veggie burgers, to pulled pork. And of course it stands alone as a terrific salad. What we like even more––this is a terrific recipe to make ahead because it tastes just as good, or even better, the next day. This is a great side dish to add to your repertoire.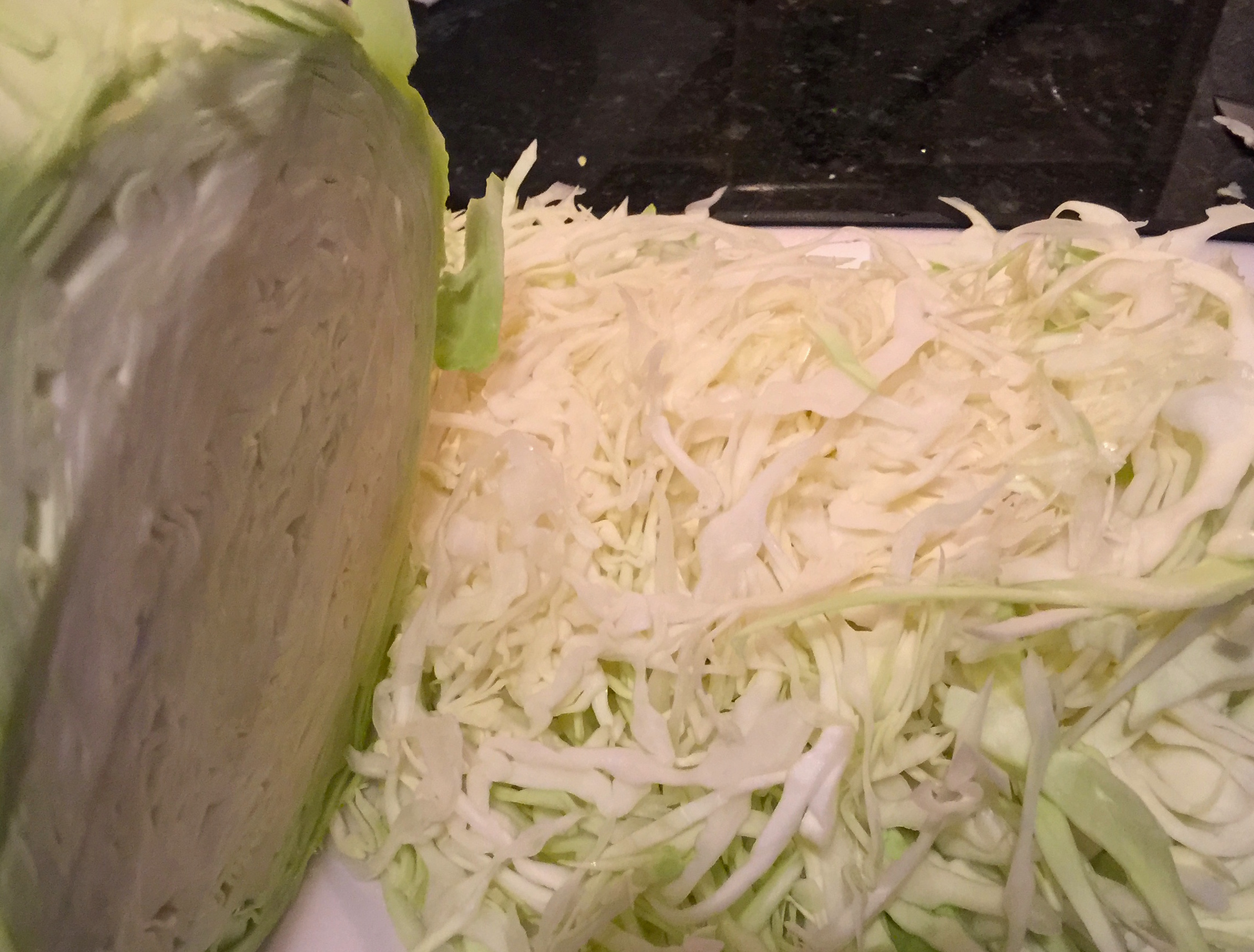 We shred the cabbage finely with a knife.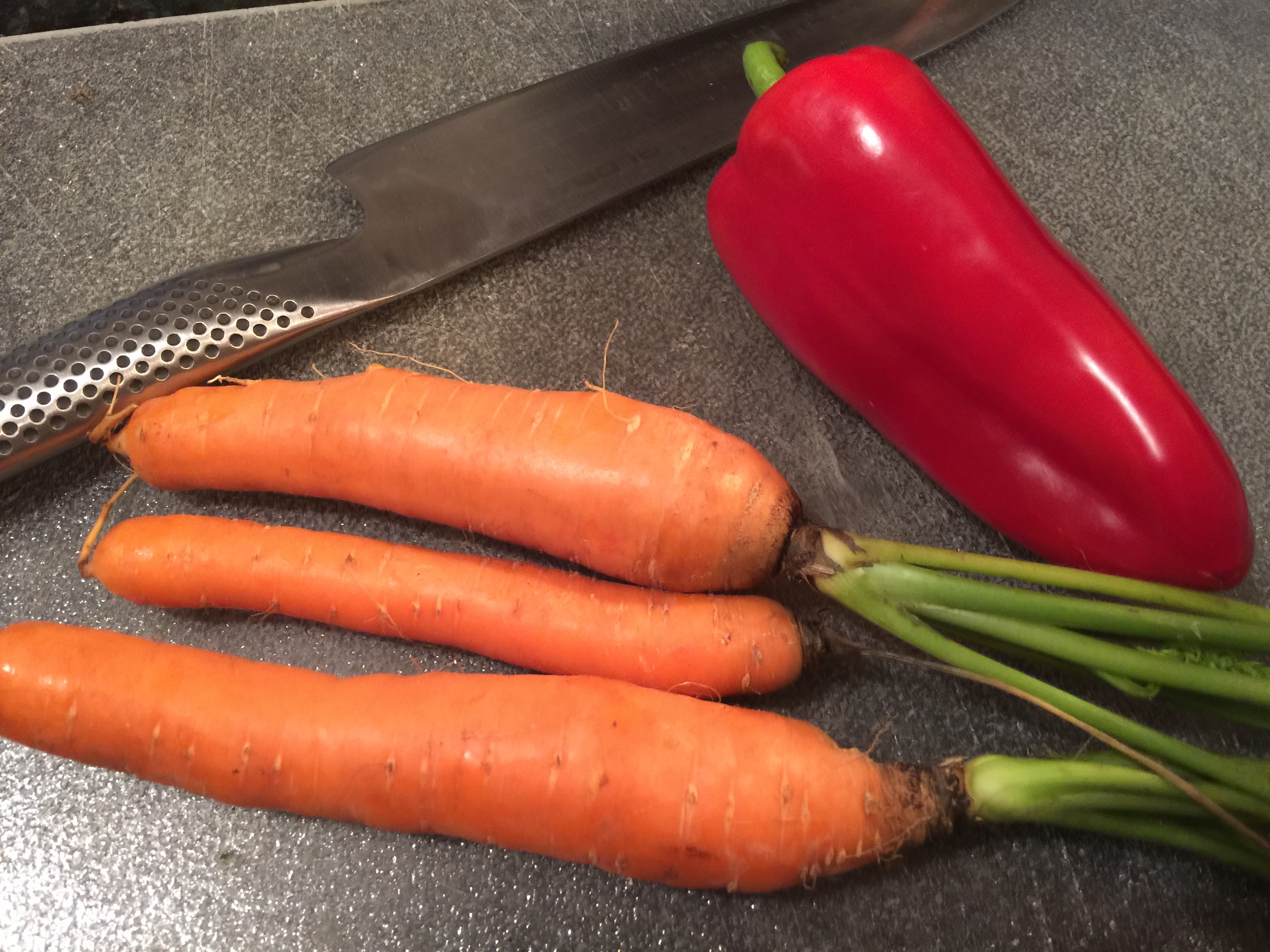 We use a box grater to shred the carrots.
Two Vinegar Cabbage Slaw
4 to 6 servings
For the Dressing
1/2 cup apple cider vinegar
3 tablespoons white balsamic vinegar
1/4 cup extra virgin olive oil
1/2 teaspoon celery seed
2 teaspoons Dijon mustard
1 teaspoon raw cane sugar (or granulated sugar)
1 teaspoon sea salt
Freshly ground black pepper
For the Slaw
6 cups shredded green cabbage
1 cup shredded carrot
1/2 cup julienned red pepper, 1 1/2- to 2- inch slices
For the Dressing
In a glass jar with a lid or in a small mixing bowl, combine all the dressing ingredients. Shake the jar vigorously or whisk in the bowl to emulsify.
For the Slaw
In a large mixing bowl combine the cabbage, carrot, and red pepper. Add 1/2 cup of the dressing and toss well. Add more dressing, as needed, to taste. Season with additional salt and pepper and serve.