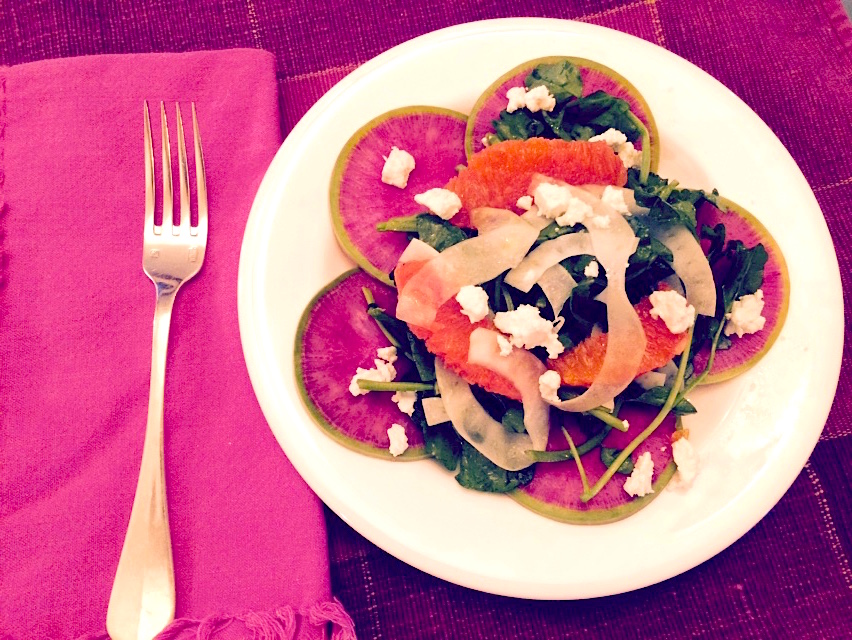 This salad is gorgeous to serve and delicious to eat. It uses watermelon radishes, a variety that is pale on the outside but vibrant pink on the inside. They taste crisp and fresh, with a delicate, piquant bite. The watermelon radishes make a striking base for this salad, and pair deliciously with the slightly sweet fennel, peppery watercress, salty feta, and citrusy orange slices. The end result is this beautiful dish that's refreshing and delightful.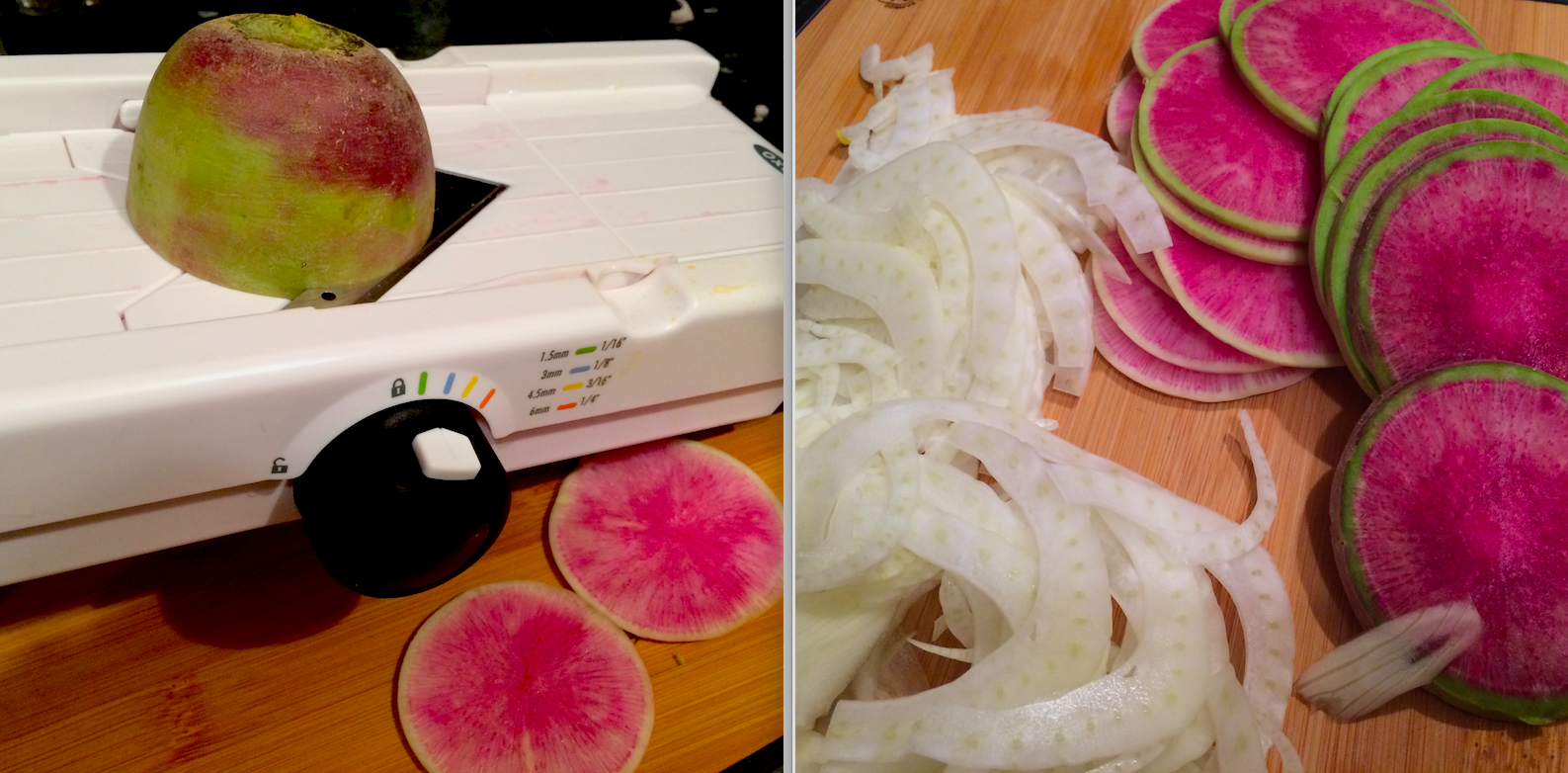 A mandoline slicer works well for this salad, or you can simply slice very thinly with a good knife.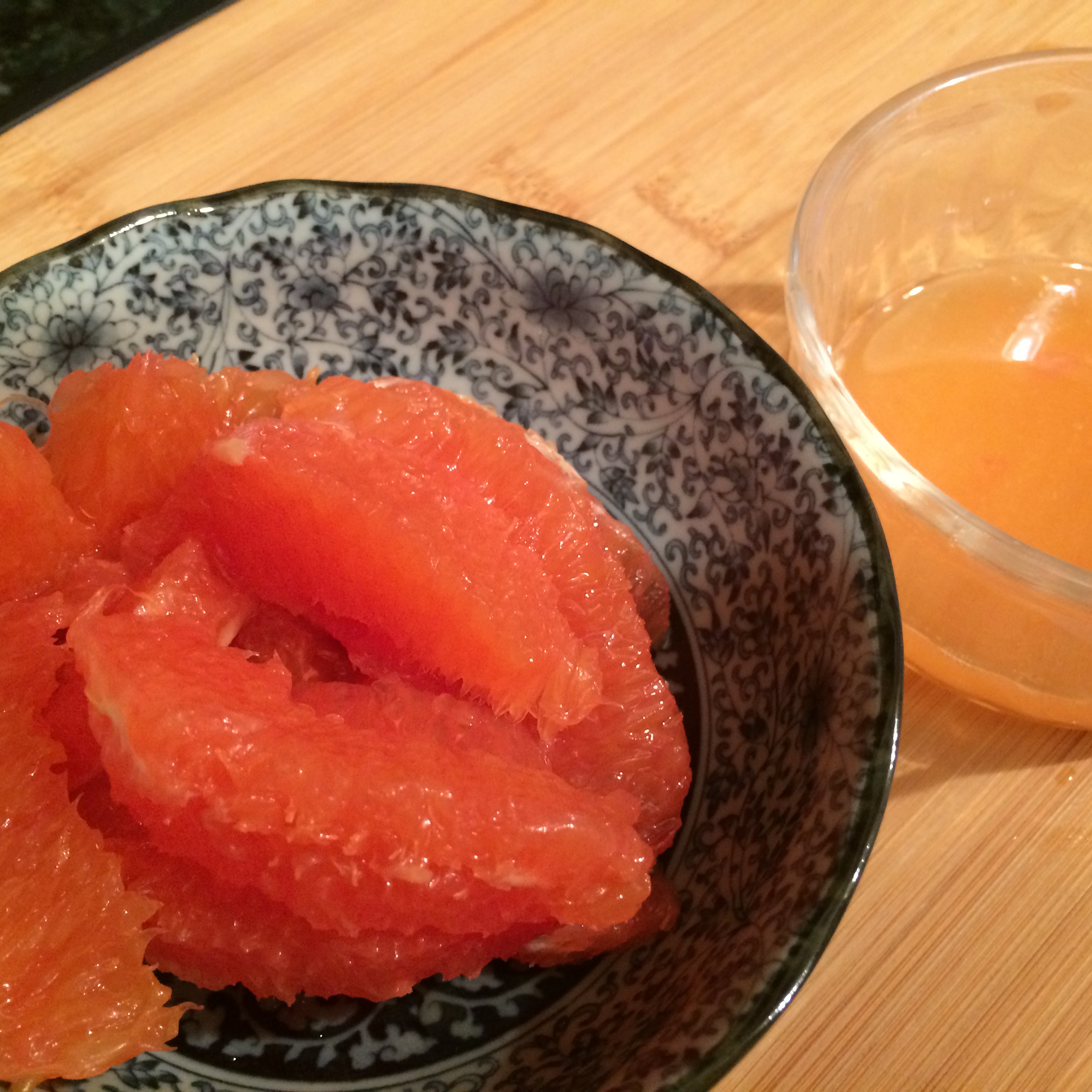 We segment the oranges and make the dressing before assembling.
Watercress, Fennel, and Watermelon Radish Salad with Feta Cheese
4 servings
3 tablespoons Champagne vinegar
2 teaspoons Dijon mustard
1/4 cup extra virgin olive oil
Sea salt
Freshly ground black pepper
1 large watermelon radish, peeled and sliced into very thin rounds
1 bunch watercress, trimmed
1 fennel bulb, cored, and sliced into very thin strips
1 Cara Cara (or naval) orange, segmented
2 ounces feta cheese, crumbled
For the Dressing
In a glass jar with a lid, or in a small mixing bowl, combine the vinegar, mustard, olive oil, and salt and pepper to taste. Shake or whisk to emulsify.
For the Salad
Place the watermelon radishes in a shallow bowl and toss with 1 tablespoon of the dressing. Arrange the radishes on individual salad plates.
Place the watercress in a medium mixing bowl and toss with 1 tablespoon of the dressing. Arrange a mound of greens on top of the radishes.
Top each with some fennel strips, orange segments, and crumpled feta cheese. Drizzle with a little more dressing and serve.