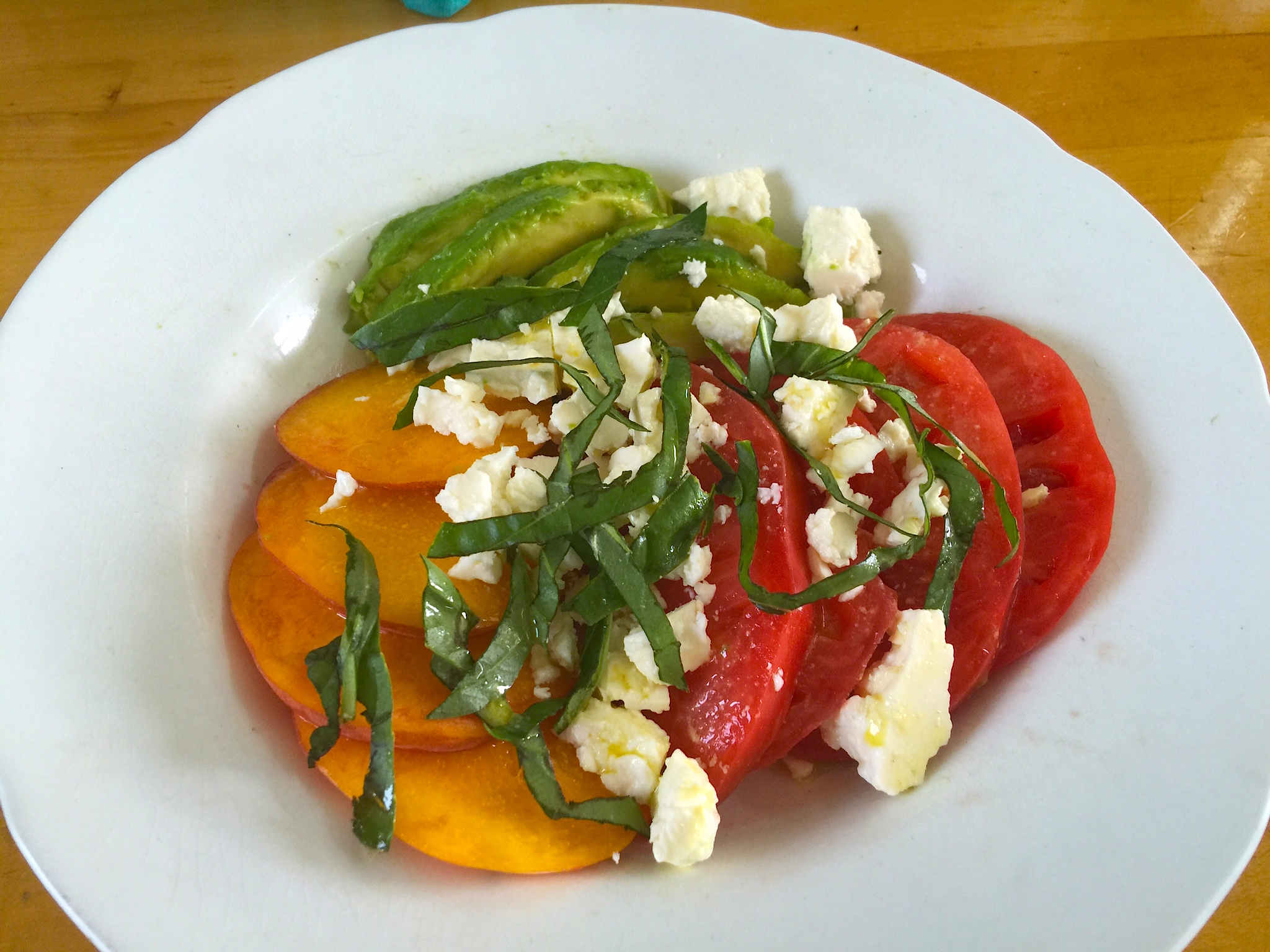 This simple salad combines summer's riches–local peaches and tomatoes–at the height of their abundance and lushness. The lemon vinaigrette adds a tart note, while the avocado and ricotta salata provide a creamy mellowness.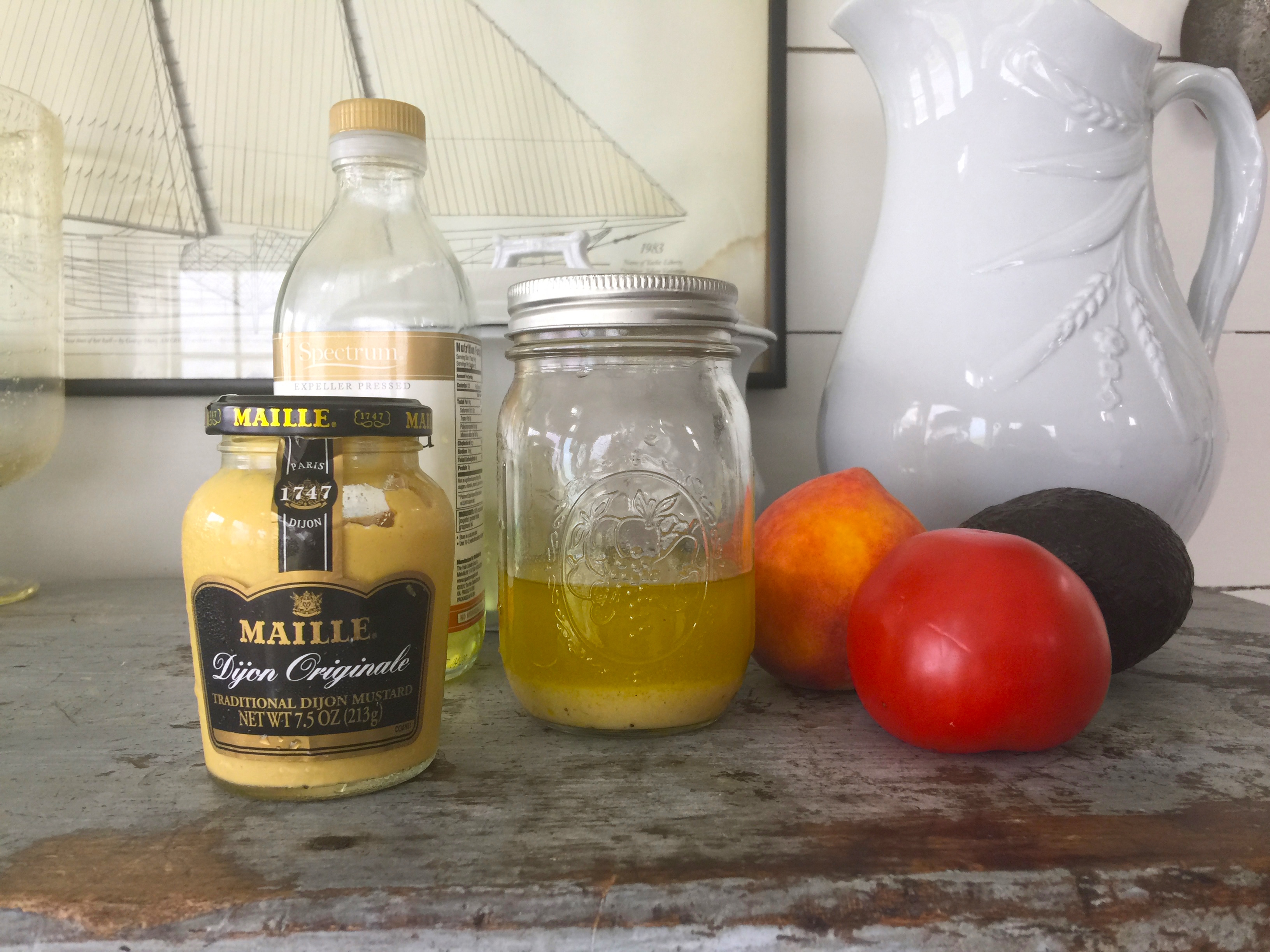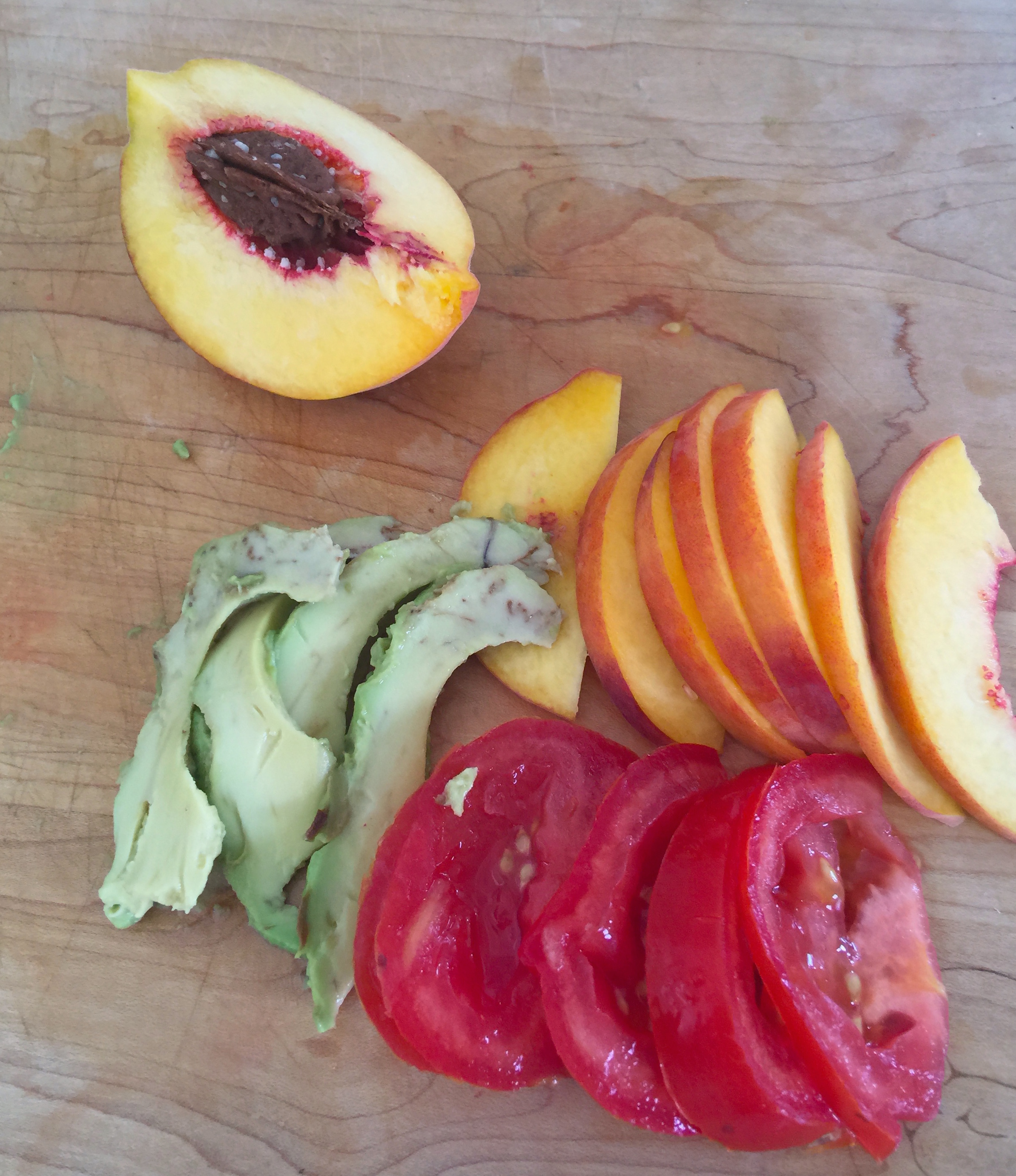 Tomato, Peach, and Avocado Salad with Ricotta Salata
4 servings
For the Vinaigrette
1/2 cup extra virgin olive oil
1 tablespoon grapeseed oil
1/2 teaspoon finely grated lemon zest
3 tablespoons fresh lemon juice
1 1/2 teaspoons Dijon mustard
1 teaspoon granulated sugar
Sea salt
Freshly ground black pepper
For the Salad
2 peaches, very thinly sliced
2 tomatoes, very thinly sliced
2 avocados, very thinly sliced
1/3 cup crumbled ricotta salata
20 basil leaves, cut into chiffonade
In a glass jar with a lid or in a small mixing bowl, combine the oils, lemon zest, lemon juice, mustard, sugar, 1 / 8 teaspoon of salt, and a pinch of pepper. Shake the jar vigorously, or whisk to emulsify.
Divide the sliced peaches, tomatoes, and avocados among 4 plates, add the crumbled ricotta salata, the basil, and drizzle with the lemon vinaigrette. Sprinkle on a pinch of salt and pepper to taste.