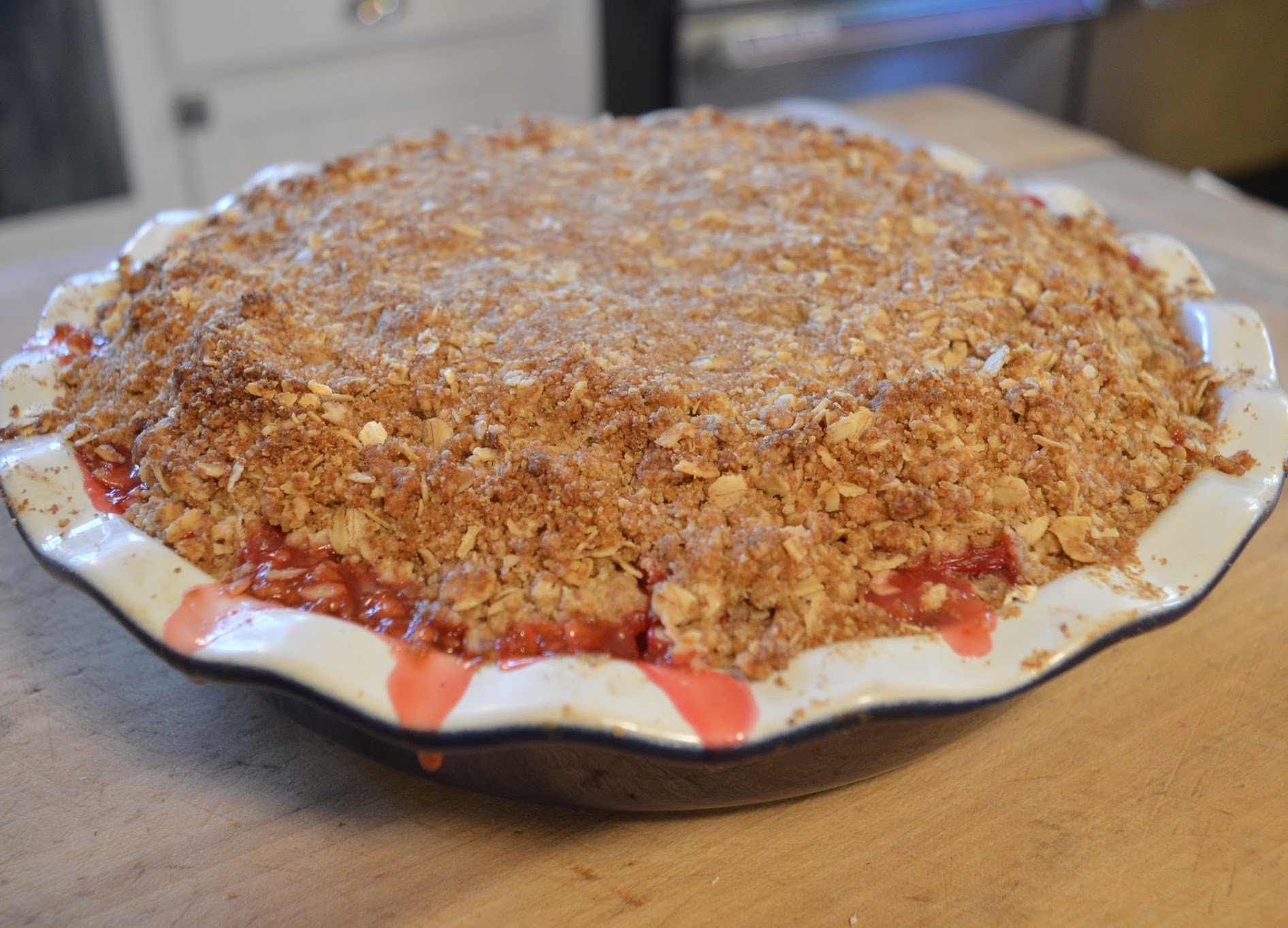 A chocolate dessert is fine on occasion, but we Pollans have always been enamored of any dessert with fruit inside. So it's not surprising that some form of a crumble appears at just about every one of our family gatherings. One summer we departed from our classic apple crumble and experimented with all manner of fruit combinations, from peach-blueberry, to mango-strawberry, to pear-cranberry. We even tried a piña-colada crumble––an unlikely mix of banana, pineapple, and coconut––and like the others, it was delish. And yet, we must admit that the rhubarb-strawberry crumble holds a special place in our hearts, the fragrance alone broadcasts summer.
Rhubarb was used in China for medicinal purposes thousands of years ago, but when a new strain of rhubarb was introduced in England in 1837 it was the beginning of a passionate love affair. The Victorians became obsessed, and very quickly they were using it in everything from jams, jellies, pies, custards, fools, even savories. Soon rhubarb was as costly as such rare spices as cinnamon and saffron. But by the 1950s rhubarb had fallen out of favor, it was considered old-fashioned and a tad dowdy. It's only in the last decade when chefs began using rhubarb in inventive ways, pairing it with braised chicken, as a tangy-sweet topping for fish, or as a spicy BBQ sauce for ribs, that this wonderfully sour vegetable (deemed a fruit by a New York City court in 1947) has regained its popularity.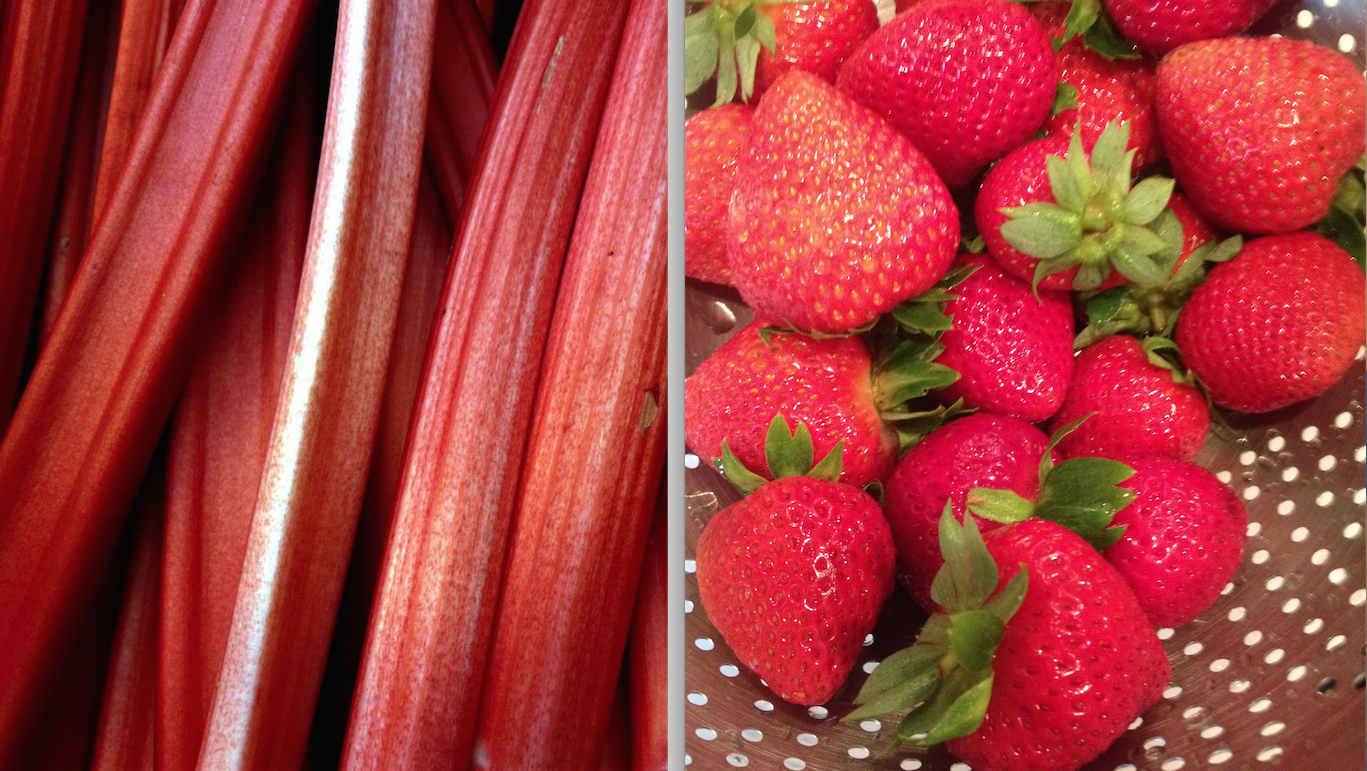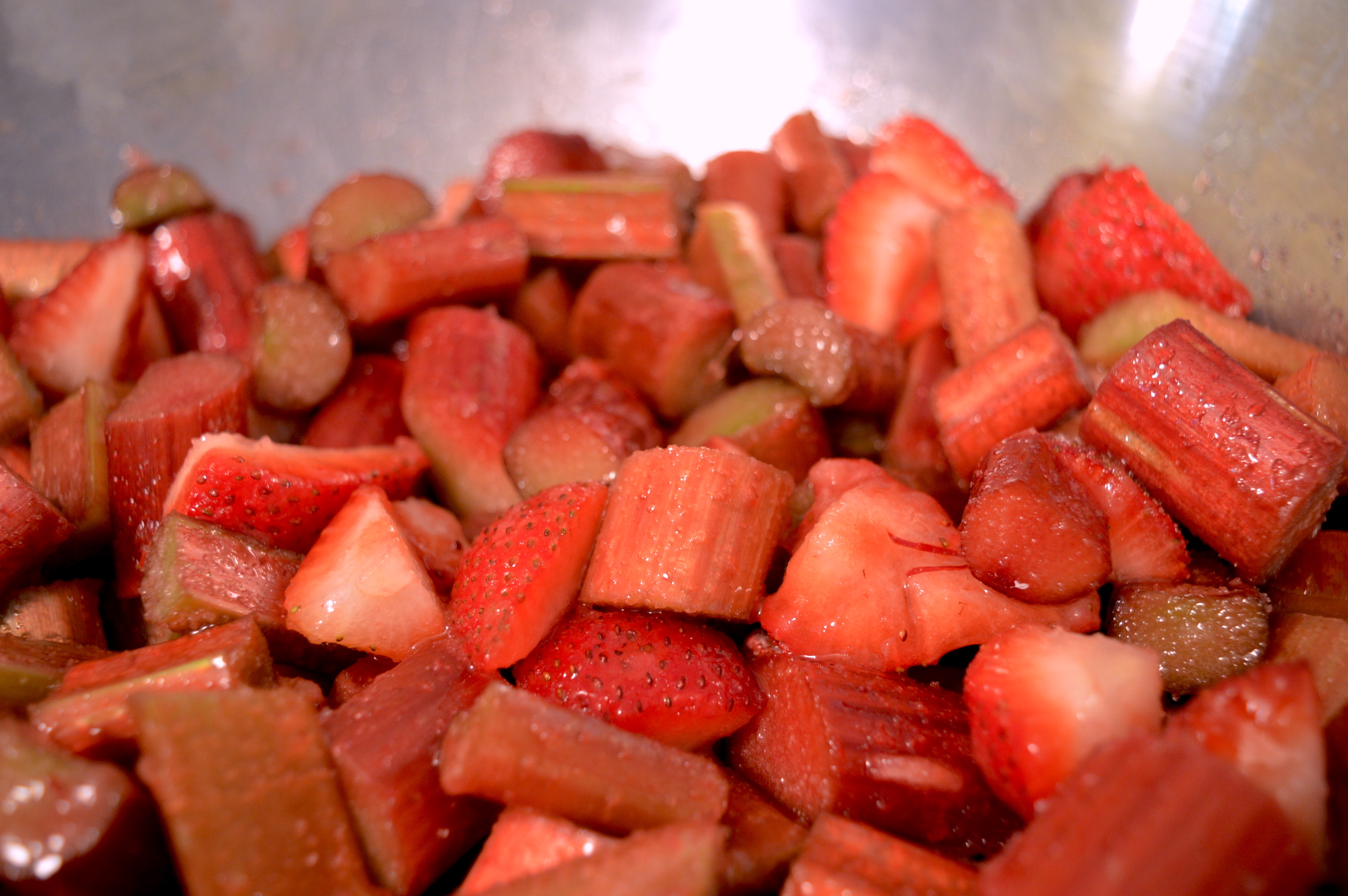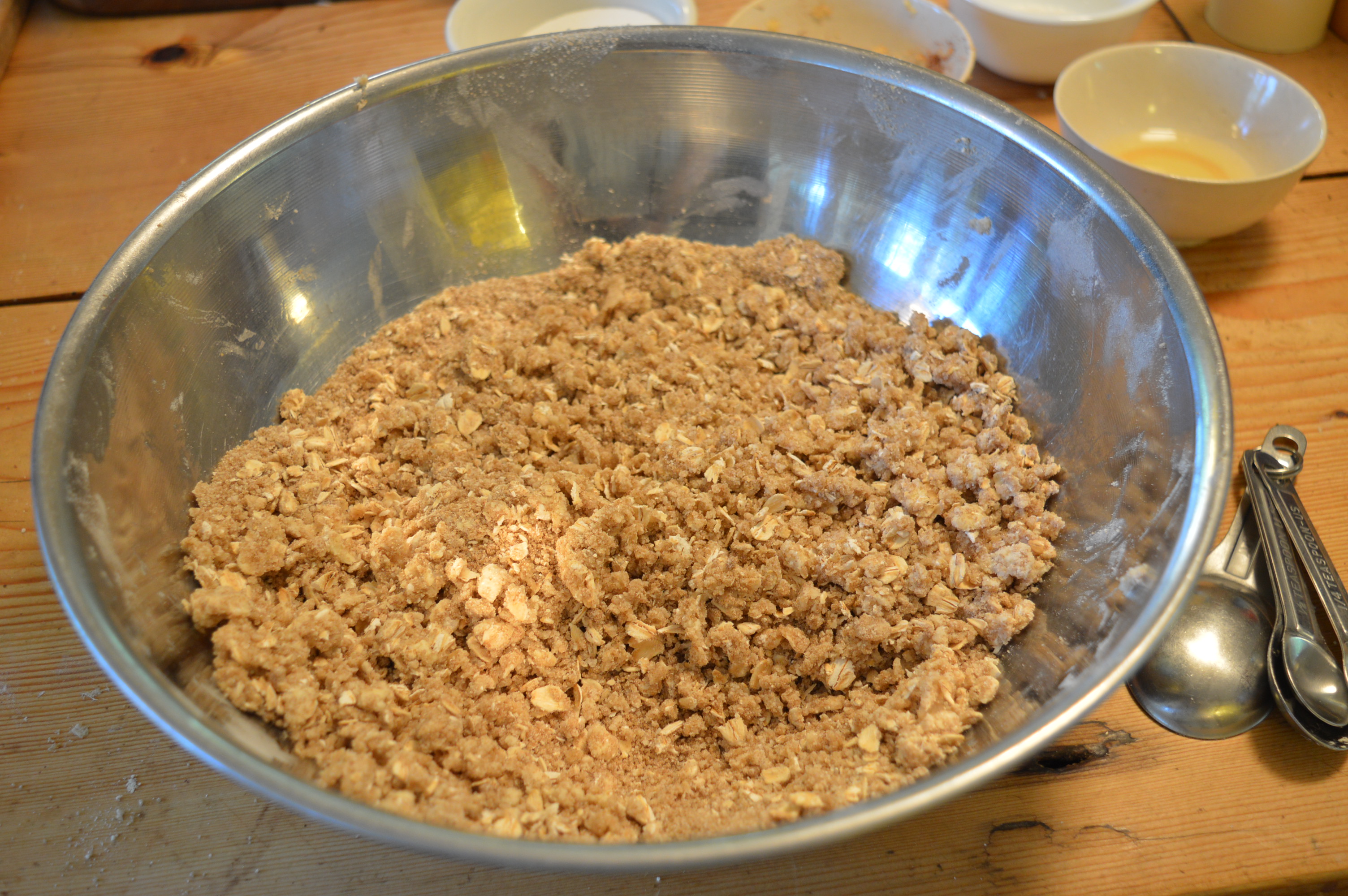 Rhubarb and Strawberry Crumble
6 to 8 servings
For the Filling
3 cups rhubarb, cut into 3/4 inch pieces
2  1/2 cups strawberries, hulled and quartered
1/2 cup granulated sugar
1 tablespoon freshly squeezed lemon juice
2 teaspoons ground cinnamon
1/4 teaspoon ground nutmeg
1 teaspoon finely grated fresh ginger
3 tablespoons quick-cooking tapioca or all-purpose flour
Kosher salt
For the Crumble Topping
1  1/4 cups all- purpose flour
1  1/4 cups old-fashioned rolled oats (not instant)
1  1/4 cups firmly packed dark brown sugar
1 /2 teaspoon ground cinnamon
Kosher salt
10 tablespoons unsalted butter, cut into small cubes
Set a rack in the middle of the oven and preheat the oven to 375° F.
For the Filling
Place the rhubarb and the strawberries in a large mixing bowl. Add the granulated sugar, lemon juice, 2 teaspoons of cinnamon, the nutmeg, ginger, tapioca, and 1/8 teaspoon of salt and gently toss to combine. Spoon the filling into a 9-inch round, 2-inch deep pie dish.
For the Crumble Topping
In a medium-size mixing bowl whisk together the flour, rolled oats, brown sugar, 1/2 teaspoon of cinnamon, and 1/8 teaspoon of salt. Add the butter, and working with your fingers, a fork, or pastry blender, combine the mixture until the crumbs are pea sized.
Sprinkle the topping evenly, but thickly, over the fruit filling.
Place the pie dish on a baking sheet or sheet of foil (to catch any spills) on the middle rack of the oven. Bake until the fruit is bubbling and the top is nicely browned, about 1 hour. To insure even baking rotate the baking dish halfway through. If the top begins to get too brown, cover it with a sheet of foil. Serve warm.