Raspberries are my favorite berry and the origin of that love dates back to a bright summery day spent picking raspberries at a Pick Your Own farm in Connecticut. I got there early and spent hours walking through the rows of bushes loaded with ripe fruit. By afternoon–my face a bit stained with berry juice–I had pints and pints to take home and turn into luscious pies and jam.
Though puddings have always struck me as great for the nursery, I find them a tad boring. But our pudding cake is full of flavor, light and airy, and definitely for grown ups. And this cake is such a dream to make that even a novice will have luck.   It's also a touch magical. You pour the berry sauce on top of the batter and when you remove the cake from the oven you're surprised and delighted to discover that the sauce has dispersed throughout. We like to serve the pudding in individual footed stem glasses, topped with a scoop of our favorite ice cream.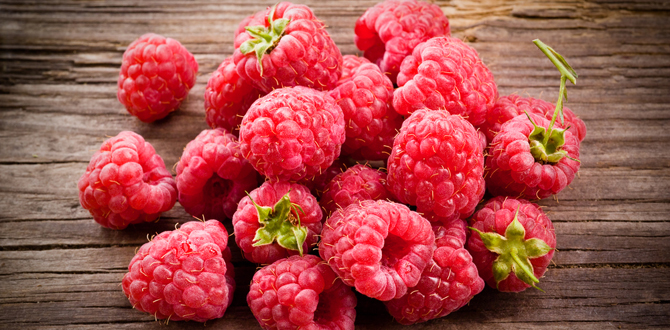 6 servings
8 tablespoons (1 stick) unsalted butter, melted and cooled slightly, plus extra for greasing the pan
¾ cup granulated sugar
1 tablespoon fresh lemon juice
1 teaspoon cornstarch
2 cups fresh raspberries
½ cup raspberry jam
1 cup all-purpose flour
1 ¾ teaspoons baking powder
¼ teaspoon Kosher salt
1 large egg
½ cup whole milk
1 teaspoon pure vanilla extract
Set a rack in the middle of the oven and preheat the oven to 375ºF. Butter a 9-inch square baking pan.In a small saucepan over low heat, stir together ¼ cup of the sugar, ¼ cup of water, the lemon juice, and cornstarch and bring to a simmer. Add the raspberries and the raspberry jam and cook, stirring, for an additional 3 minutes. Set aside.
In a medium mixing bowl, whisk together the flour, baking powder, salt, and the remaining ½ cup of sugar.
In a large mixing bowl, whisk together the egg, milk, melted butter, and vanilla. Add the dry ingredients and stir with a wooden spoon until just combined.
Spread the batter into the baking pan and top with the raspberry sauce.
Bake until a cake tester inserted in the center of the cake just comes out clean, 20 to 25 minutes. Cool in the pan on a cooling rack for 5 minutes and serve.